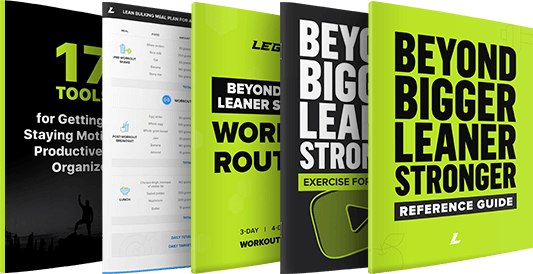 Thank you for reading Beyond Bigger Leaner Stronger.
I hope you've found it insightful, inspiring, and practical, and I hope it helps you shatter plateaus, set new personal records, and get bigger and stronger than ever.
I want to make sure you receive as much value from this book as possible, so I've put together several additional free resources to help you, including:
A reference guide to save, share, and print, with all of this book's key takeaways, checklists, and action items.
Links to form demonstration videos for all Beyond Bigger Leaner Stronger exercises.
An entire year's worth of workouts, neatly laid out and provided in Excel and Google Sheets.
Over twenty meal plans for losing fat and gaining muscle with traditional dieting, intermittent fasting, and calorie cycling.
A list of my favorite tools for getting and staying motivated and on track inside and outside of the gym.
And more.
Download Now