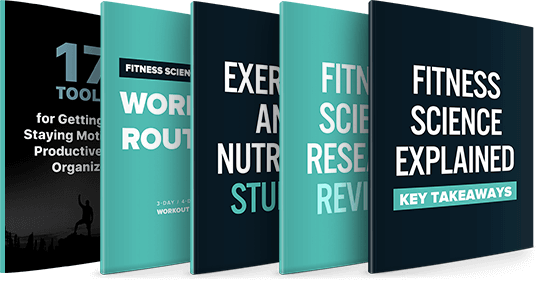 Thank you for reading Fitness Science Explained.
James and I hope you find it insightful, accessible, and practical, and we hope it helps you get fitter, leaner, and stronger faster.
We want to make sure you receive as much value from this book as possible, so we've put together several additional free resources to help you, including:
A reference guide to save, share, and print, with all of this book's key takeaways, checklists, and action items.
High-quality exercise and nutrition studies for you to analyze and interpret using the information and methods you'll learn in this book.
"Best of" issues of the most popular fitness science research reviews, including Monthly Applications in Strength Sport (MASS), Alan Aragon's Research Review (AARR), and Weightology.
An entire year's worth of evidence-based workouts for men and women, neatly laid out and provided in several formats, including PDF, Excel, and Google Sheets.
A list of my favorite tools for getting and staying motivated and on track inside and outside of the gym.
And more.
To get instant access to all of those free bonuses (plus a few additional surprise gifts), go here now:
Download Now