Find the Perfect Diet for You in Just 60 Seconds
How many calories should you eat every day? What about your "macros"? What types of food should you eat? Should you include supplements in your regimen? Take this quiz now to get science-based answers to these questions and more.
Your Diet Recommendations
Eat g of protein per day.
Consider taking a few supplements.
Still not sure?
Click here
to chat with a certified personal trainer.
The #1 brand of all-natural sports supplements.
Over 4,000,000 bottles sold to over 1,000,000 customers who have left us over 45,000 5-star reviews.
Natural Ingredients
Our supplements don't just "contain natural ingredients"—every ingredient is naturally sourced. We don't use artificial or synthetic substances of any kind.
Clinically Effective Doses
Every ingredient and dose (important!) in our supplements is backed by peer-reviewed scientific research demonstrating clear benefits.
Naturally Sweetened & Flavored
Our supplements are naturally sweetened and flavored with healthy, plant-based sweeteners and flavors.
Lab Tested
Our supplements are tested by third-party labs for heavy metals, microbes, allergens, and other contaminants to ensure they meet FDA purity standards.
Made in USA with Globally Sourced Ingredients
Our supplements are proudly made in America in NSF-certified and FDA-inspected facilities in accordance with the Current Good Manufacturing Practice (cGMP) regulations.
"No Return Necessary"
Money-Back Guarantee
If you don't absolutely love our stuff, you get a prompt and courteous refund. No forms or returns necessary.
Backed by our "No Return Necessary"
money-back guarantee.
Backed by our
"No Return Necessary"
money-back guarantee.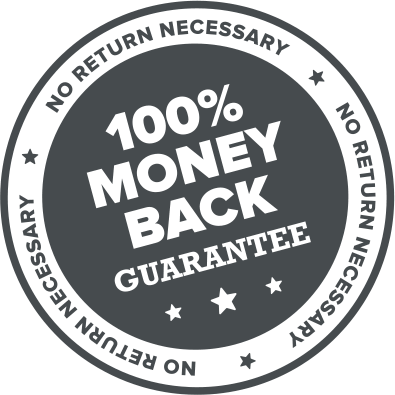 If you don't like something of ours, guess what happens next?
No, we don't request you deliver it to a PO box in the Gobi Desert by carrier pigeon. Nor do we ask you to fill a cursed inkwell with orc's blood and demon saliva and then use it to complete reams of return forms written in ancient Cyrillic script.
We just . . . wait for it . . . give you your money back. Holy moo cows. And that means you can say "yes" now and decide later.
Trusted by scientists, doctors, and everyday fitness folk alike.
Previous
Dr. Spencer Nadolsky, MD

Board-Certified Family Medicine Physician, a Diplomate of the American Board of Obesity Medicine, and Legion Advisory Board Member

"There are a lot of sleazy supplement companies out there, but Legion is not one of them. Their products are free of fillers and inactive ingredients and they take the time (and money) to test them with independent labs to ensure you're getting what you pay for."

Menno Henselmans, MS

Founder of Bayesian Bodybuilding, Published Scientist, Physique Coach, and Legion Advisory Board Member

"Legion consults with nutrition experts to make honest, science-based products and then proves they're genuine with independent lab work. That's how all supplement companies should operate."

Dr. Bill Campbell, PhD

Professor of Exercise Science at University of South Florida and Legion Advisory Board Member

"Many supplement companies claim they're 'evidence-based' and try to impress you by throwing a few scientific references on their product pages. Legion is science-based at its core. Not only do they dose all of their products based on the clinical doses proven to be effective by scientific studies, they go above and beyond the their competitors by funding new research. They don't just want to sell you supplements--they want to change the supplement industry for the better."

James Krieger, MS

Published Scientist, Author, and Speaker

"There are three reasons I like Legion. First, they use ingredients backed by independent, peer-reviewed scientific studies. Second, the quality of their supplements exceeds many in the industry and you know you're getting what's on the label. Third, Mike Matthews is a solid evidence-based guy who doesn't over-hype."

Chris Barakat, MS

Published Scientist and Physique Coach

"I've been involved in the supplement industry for over a decade now, and I can tell you that Legion is the ONLY company doing EVERYTHING right! They make effective products that are backed by scientific evidence, properly dose all of their ingredients, source every ingredient from the highest-quality sources, and are transparent about exactly what goes in each and every product."

Kurtis Frank

Co-Founder and Former Lead Researcher & Writer of Examine.com

"With Legion, you really do get what you pay for. Each and every product is packed with effective doses of effective ingredients, and what's on the label is what's actually in the bottle."

Jordan Syatt

Strength and Nutrition Coach

"Legion is a tremendous company run by people I trust and respect. The quality of their supplements is second to no one. And while I don't use many supplements, the only ones I do come from Legion."

Sal Di Stefano, Justin Andrews, and Adam Schafer

Hosts of The Mind Pump Podcast

"When it comes to quality and integrity, Legion is among the best. Their products only include ingredients that are backed by research and in doses that are proven to be effective in scientific studies."
Next
Over 60,000 verified customer reviews and counting.