8 Healthy, Pre-Packaged Snacks Perfect for Losing Weight or Building Muscle
We all wish we could always have fresh, delicious, low-calorie foods within arm's reach…but that's just not the case. Packing fresh foods and transporting them around every day is a hassle, and especially so among those of us that travel quite a bit.
Therefore, I decided to put together a list of my 10 favorite pre-packaged snack foods…and all are under 150 calories, so you can decide how much to eat based on your weight goals.
100 calories, 18 g protein, 7 g carbs, 0 g fat
I'm pretty much obsessed with this stuff. Rich, creamy, delicious, and nearly 20 grams of protein and 0 grams of fat per serving. How do they do it? Magic, I tell you. Mix in some honey or agave and it tastes like dessert.
2. StarKist Ready-Made Albacore Tuna Salad Packet
90 calories, 10 g protein, 5 g carbs, 3.5 g fat
Tuna packets rock for quick, easy protein. You can mix it with all kinds of stuff to give taste. Here's a simple recipe from The Shredded Chef that I particularly like:
Spicy Tuna:
Mix 6 ounces tuna with 1 tablespoon diced pickled jalapenos, 1 teaspoon hot sauce, 4 tablespoons diced tomatoes, 1/8 teaspoon cayenne pepper, salt, and pepper.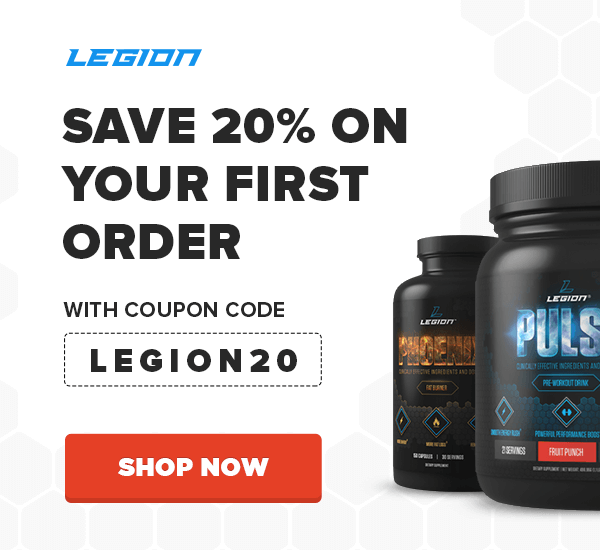 3. Stretch Island Fruit Co. Fruit Strips
45 calories, 0 g protein, 11 g carbs, 0 g fat
Carrying around fresh fruit isn't always feasible, but all-natural fruit leathers are a great alternative. A couple of these is the same amount of carbs as a piece of fruit, and satisfies your sweet tooth.
120 calories, 1 g protein, 20 g carbs, 4 g fat (per serving)
Sweet potatoes are a tasty, healthy option for carbs, and I like this brand a lot. They're all natural–no fake colors or flavors, no preservatives, no GMO ingredients, and no trans fats.
5. Bare Fruit Cinnamon Apple Chips
29 calories, 0 g protein, 8 g carbs, 0 g fat (per serving)
How is this for simple ingredients: organic apples, and organic cinnamon. And it's delicious. Great on-the-go carb option.
6. Barney Butter Squeeze Packs
90 calories, 3 g protein, 4 g carbs, 7.5 g fat (for .6 oz packet)
If you haven't experienced the heavenly taste of good almond butter…watch out–it's addictive. Almond butter is one of my favorite snacks, period. It's high in protein and fats and low in carbs, and it's downright delicious. Highly recommended.
7. Eden Foods Brown Rice Crackers
120 calories, 3 g protein, 22 g carbs, 2 g fat
Brown rice crackers are the next best thing to eating the grain itself, and I like this brand. They don't use any artificial ingredients or trans fats, and they're quite tasty.
80 calories, 7 g protein, 0 g carbs, 6 g fat
I don't eat much dairy, but these are a healthy, easy source of protein if you're on the run.
 What do you think of my choices? Do you have any snacks you think I should add to the list? Let me know in the comments below!
Want to know how to build muscle and lose fat eating delicious foods like these?
"Dieting" doesn't have to suck. You CAN eat foods you like and have the body you want!
Click Here to Learn How
OVER 100,000 PEOPLE HAVE USED MY COOKBOOK TO GET THE BODY THEY WANT EATING THE FOODS THEY LOVE. WILL YOU BE NEXT?
What if I told you that just about everything magazines and trainers "teach" you about dieting is wrong?
What if you could build muscle and lose fat eating "naughty" foods every week?
What if you didn't have to suffer through low-carb dieting to get lean? In fact, what if you could eat all the carbs you wanted?
And what if you didn't have to gorge yourself just to gain muscle and didn't have to put on pounds and pounds of ugly fat, either?
In short, what if I told you that proper dieting--whether you want to maximize fat loss or muscle growth--is much simpler and more enjoyable than you've been led to believe?
Imagine eating delicious, filling meals every day...never feeling starved or stuffed...having great energy levels and workouts...and watching your body respond exactly as you desire, dropping fat or adding muscle each and every week.
And imagine finally understanding how proper dieting really works, never again falling for the BS, tricks, and gimmicks pushed by "gurus" and other shysters.
Well, I have good news.
All these "fantasies" can be a reality...if you know how to do a handful of "little" things correctly.
You see, when you know how to diet properly--and this doesn't mean learning to eat boiled chicken and raw broccoli six times per day--getting lean and muscular becomes simple, convenient, and dare I say...enjoyable.
And this book will show you the way.
If you enjoyed this article, get weekly updates. It's
free

.
Sending...
Great! You're subscribed.
100% Privacy. We don't rent or share our email lists.