I'm not ashamed to admit that I'm kind of a sucker for cool stuff. I like nifty gadgets, quirky decoration pieces, nice clothes (and shoes!), good books, and fun games.
In this series of weekly posts, I share whatever currently has my fancy. Maybe some of it will catch yours as well!
(Oh and in case you're wondering, while I do participate in Amazon's affiliate program, I'm not paid to promote anything–I just do it for fun.)
VIDEO OF THE WEEK:
HARDCORE: THE WORLD'S FIRST ACTION POV FILM
Ever wondered what it would be like to star in a Call of Duty mission? Here's about as close as it gets…
If you're as impressed with this as I am, and want to see the finished film, head over to IndieGoGo to help fund the project.
Find the Perfect Supplements for You in Just 60 Seconds
You don't need supplements to build muscle, lose fat, and get healthy. But the right ones can help. Take this quiz to learn which ones are best for you.
Take the Quiz
LIX 3D PRINTING PEN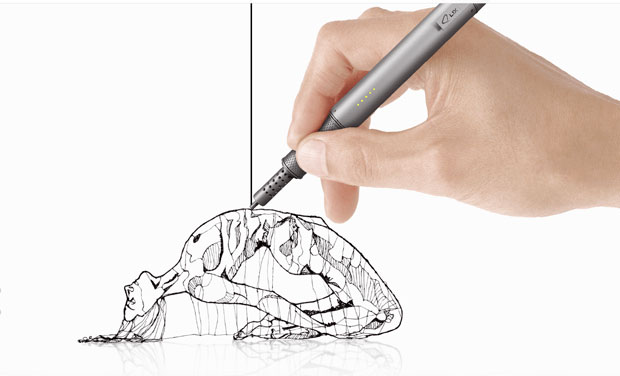 Want to take 3D printing into your own hands? The LIX pen looks like any writing instrument, but instead of drawing with ink, you can do it with malleable plastic.
Create scale models, 3D script, accessories, and whatever else you can think of. This concept first hit Kickstarter as the successful 3Doodler, which is much larger in size. The LIX 3D Printing Pen is easier to use and costs less too.
JAWBONE UP MOVE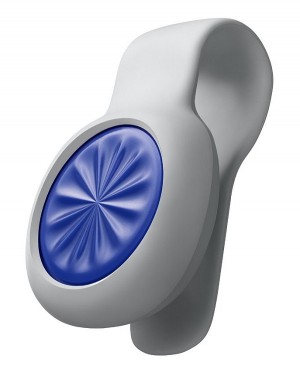 By now, all the personal data junkies have worn a fitness trackers on their wrist at some point. But some have found that a watch style isn't comfortable for them or fitting for their favorite style of exercise.
Jawbone is known for making sleek wristbands, and now they've made a stylish alternative in five colors. The clip-on tracker uses Bluetooth to sync to the Smart Coach smartphone app and the device itself allows you to see daily progress in a second with 12 on-board LEDs. It also helps to track sleep habits, mood, and personal goals.
MEGA BAR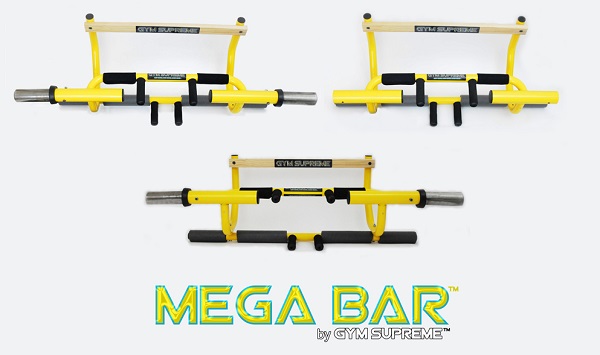 A lot of home gym equipment takes up a lot of space for only one movement. Not the Mega Bar, a compact and versatile workout tool that's designed to give you countless exercise options in the comfort of your home or office.
It fits over most door frames to be used as a pull-up bar, but in that position it can also be used for TRX-style resistance training. Take it off the door, and it transforms into an ab roller, or a bar that secures your removable weight plates.
Target every muscle with the Mega Bar by Gym Supreme, available to order on Kickstarter.
AMAZON ECHO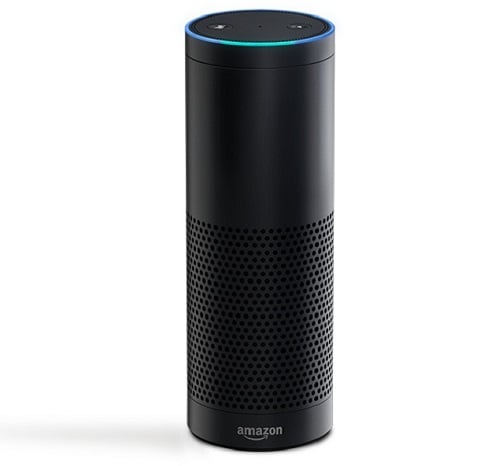 With the popularity of Amazon Music, it's no surprise that they would introduce a high-powered  portable speaker to match. But the Amazon Echo is way more than a 360-degree speaker with hands-free voice control.
It's bluetooth-enabled, Wi-Fi connected, and easy to connect to Android and iOS devices. Wake the Echo with a signal word to have a companion that will capture the thoughts you choose, reminding you later what's a top priority.
The Echo is compatible with Pandora, Spotify, iTunes, and other music playback services and can be programmed for alarms, timers, weather updates, and more.
BOOK OF THE WEEK:
BETWEEN THE LINES: EXPERT LEVEL COLORING BOOK

Some like to build model airplanes. Some like to tinker with furniture. But if you're the creative type who barely made it past Art 101, there's now an adult coloring book to indulge your inner artist.
Between the Lines: An Expert Level Coloring Book is nothing to laugh at, though. Filling in the spaces with the colors of your choice may not require you to be the ultimate fine artist, but the intricate designs created by Peter Deligdisch will test your fine motor skills.
Working through this book will definitely test your brain (and of course your eyes) for a fun low-budget project.
MOVIE OF THE WEEK:
SHUTTER ISLAND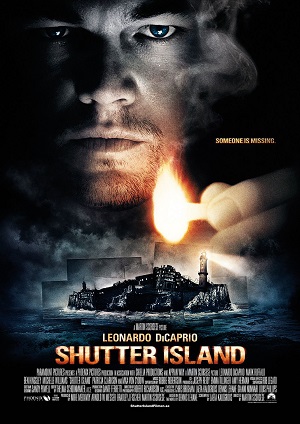 I have some simple move-watching guidelines, and one is if it stars DiCaprio, it's probably going to be good. And Shutter Island is good. Damn good.
This mind-bending, poignant, and disturbing story takes you to an asylum for the criminally insane on a hardscrabble island off the coast of Boston, where US Marshal Teddy Daniels (DiCaprio) arrives to investigate the disappearance of a female prisoner, who is assumed to have escaped. What starts as a routine investigation, Something else is happening on Shutter Island though
As you'd expect from Scorcese, the cinematography and tenor of the movie is outstanding, and as you'd expect from actors like DiCaprio, Kingsley, and Ruffalo, the performances are on point, but what really makes this movie stand out is the plot, which centers around Daniels'psychological journey, and which turns the screws tighter and tighter and keeps you second-guessing, back and forth, your conclusions about his sanity or lack thereof.
Shutter Island starts as a mystery/police procedural but get ready for a ride, because by the end, it's a full-blown psychological drama-cum-horror-movie reminiscent of The Sixth Sense and A Beautiful Mind. And like those movies, the end is one that re-frames everything you just saw and lingers with you, raising as many questions as it answers.
What do you think of this week's picks? Have anything you'd like to share? Let me know in the comments below!