I'm not ashamed to admit that I'm kind of a sucker for cool stuff. I like nifty gadgets, quirky decoration pieces, nice clothes (and shoes!), good books, and fun games.
In this series of weekly posts, I share whatever currently has my fancy. Maybe some of it will catch yours as well!
(Oh and in case you're wondering, while I do participate in Amazon's affiliate program, I'm not paid to promote anything–I just do it for fun.)
VIDEO OF THE WEEK:
MICROSOFT HOLOLENS
Talk about the feeling of "the future!" If this thing can deliver HALF of what this video promises it's going to be absolutely incredible… I want to be a kid again! 🙂
Find the Perfect Supplements for You in Just 60 Seconds
You don't need supplements to build muscle, lose fat, and get healthy. But the right ones can help. Take this quiz to learn which ones are best for you.
Take the Quiz
AMPY ENERGY CAPTURING DEVICE
Always on the go? You may as well get something from all that expended effort.
And although you might be thinking of toned muscles, six-pack abs, or maybe a paycheck, there's a new way to see the results of your kinetic expenditure.
The Ampy Energy Capturing Device is able to charge a 1000 mAh battery, turning your everyday movements or exercise into power for your gadgets. That's a sci-fi concept come to life, helping you recharge your dead iPhone on the road just by running or biking over the pavement.
PHILIPS URBAN BEEHIVE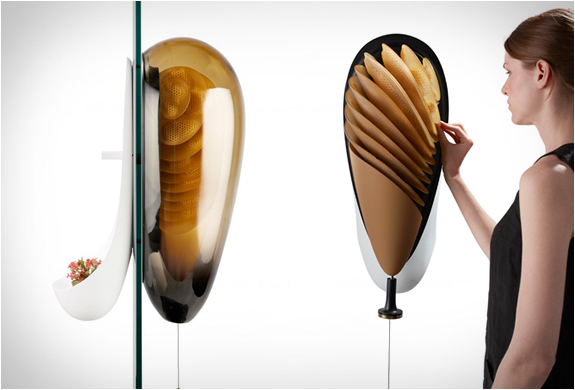 If you're into sustainable living, you probably already have some food growing at home –at least some herbs on the kitchen counter or peppers potted by the window.
But what if you could have homemade honey produced by bees that safely buzz in their own glass hive?
Although the design is unconventional, this urban honeycomb respects the nature of the bees. Not only does the design look cool, but it contributes to the preservation of the honeybee species.
CROCK-POT BBQ PIT SLOW COOKER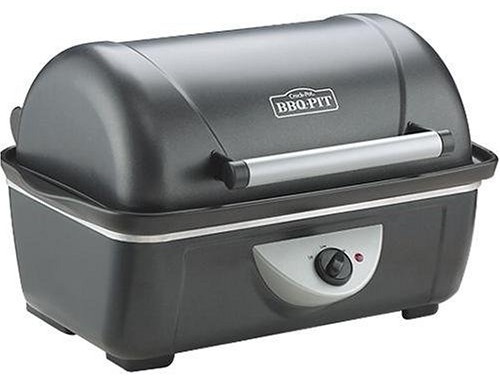 There are a lot of good winter foods: stews, roasts, casseroles. But when it's cold outside, one thing is missing: BBQ.
Crock-Pot has a solution not just for slow-cooking with liquid, but using unique racks to cook much like a BBQ pit. It holds up to 3 slabs of ribs, 3 racks of chicken pieces, or a 12-pound roast. It's easy to use with two temperature settings, and it's just as simple to clean with dishwasher-safe stoneware.
To make BBQ favorites, just follow the recipe book included with recommended glazes. Or rub down a nice cut, and throw in there for the day, allowing the Crock-Pot time to work its magic and make that meat right fall off the bone.
LEGO BATMAN TUMBLER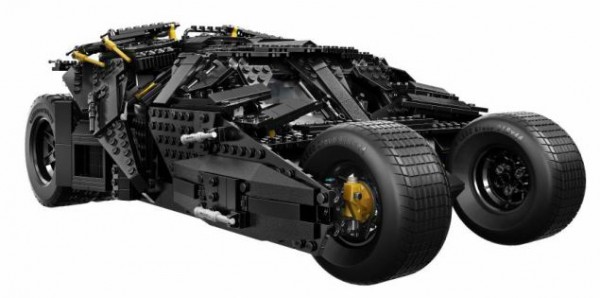 Legos aren't just for kids! Lego builders and Batman fans, take note of this Ultimate Collector Series item.
The Lego Batman Tumbler contains nearly 2,000 pieces, making the massive set the biggest to date. The ultra-sleek DC Comics Super Heroes car has two large front wheels to make it realistic, and it comes with two minifigs – Batman and Joker – to complete the scene.
BOOK OF THE WEEK:
UNBROKEN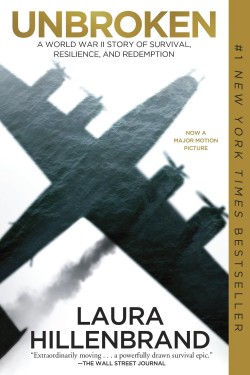 Unbroken is one of those rare stories that delivers a powerful vicarious experience–one that immediately grabs you and whisks you away on a page-ripping emotional roller coaster.
The story is of the life of Louie Zamperini, a track and field Olympian turned WWII bombardier that was shot down over the Pacific and captured by the Japanese and held as a POW. "Brutal" doesn't even begin to describe Louie's treatment in the hands of the Japanese–there are a few points where you actually have a hard time believing one human would do that to another–and "unbreakable" doesn't do his courage and will justice.
And wow, Hillenbrand isn't just a fantastic writer but a masterful storyteller as well. Her diction, attention to detail, and feel for pacing and story structure are just outstanding–as good as any fiction you can find. I didn't read Seabiscuit but it's now on my list
The trials of Louie Zamperini make Unbroken a tough book to read, but it delivers a truly cathartic experience. One of the best biographies I've read in a long, long time.
What do you think of this week's picks? Have anything you'd like to share? Let me know in the comments below!