It's that time of the year again–time to fret over finding the right gifts for everyone special in our lives without spending a fortune. And it's tough.
There's the best friend that has everything, the partner that says he doesn't need anything, and the family members that return most everything anyway. Well, maybe I can help.
Some people worry that fitness gifts are a bit too suggestive ("What are you trying to say here?"), but bah humbug to that! Come January, millions of people are going to tell themselves it's time to get fit, and they'll be glad you gave them something to help on that journey.
After all, aren't health and happiness the ultimate gifts of all?
So, here are my favorite 15 fitness gift ideas for 2014. Oh and remember, you're allowed to buy yourself a little something too! 🙂
My Best Fitness Gift Ideas Under $25
WorkoutLabs Exercise Cards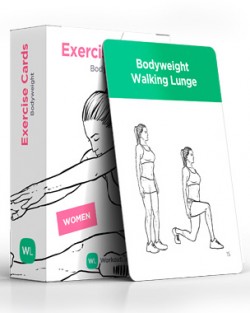 If you want to start exercising but are short on time and unsure where to even begin, then Workoutlab's Exercise Cards is for you.
Here's a quick summary of why I like them:
The cards feature professional and clear illustrations that show correct form and movement
There are 50 exercise cards and 5 workout routines in the decks
They will be printed by the US Playing Card Company on the Bicycle® playing card paper so they can withstand ware better than traditional digital printers' products
The decks will come in Men's and Women's versions
They have a 110% money back guarantee on pre-orders (if you don't love the deck when you get it, they refund 110% of your money and you get to keep the deck(s)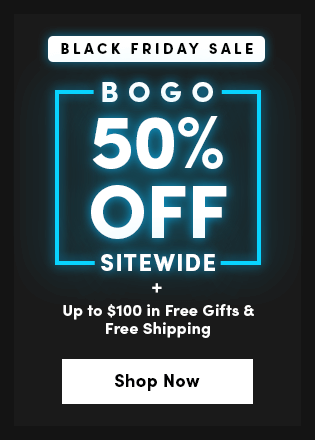 Thirty48 Running Socks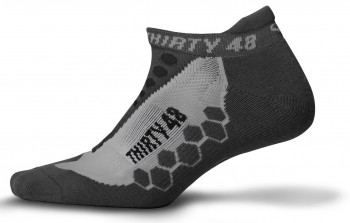 Too many blisters from your daily run? Whether you're training for a race or just starting the path to becoming a marathoner, socks by Thirty48 will help you reach your goal in comfort.
Designed specifically with running in mind, they have extra padding on the metatarsal to cushion against the shoes' laces, plus arch support created by elasticity to minimize friction. Thin micromesh allows feet to breathe, and COOLMAX fabric to wick moisture to keep toes dry.
And you can keep these socks on the right feet and in the right drawers thanks to sewn-in size info – especially helpful since they are available for both women and men.
Gaiam Restore Total Body Massage Roller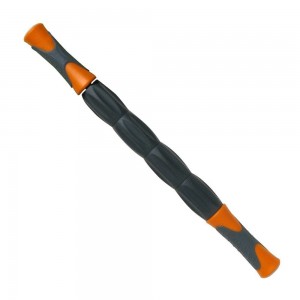 If you feel tense all over, or know someone who complains of constant muscles aches and cramps, the Gaiam Restore Total Body Massage Roller can be the trick to relieving tension. It is easy to use for self-massage, including deep tissue, trigger point, and sports therapy.
The 18-inch long roller has four independently spinning tubes with two handles, allowing anyone to work out the soreness in various muscle groups while increasing circulation. It's especially good for attacking knots in the calves, thighs, shoulders, back, and neck.
A massage guide is included to ensure the Total Body Massage Roller is versatile and effective.
Big Mouth Toys "Don't Make Me Angry" Mug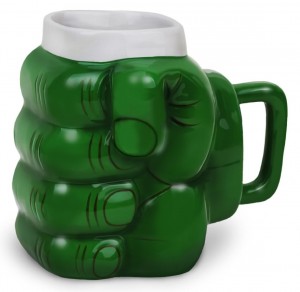 Grown-up geeks will get a kick out of drinking coffee in this 32-ounce Hulked out mu, designed to look like the recognizable giant green fist.
It's a great gift for someone who tends to wake up on the wrong side of bed, or who is tough to contend with until they hit an optimal level of caffeine intake. It'll also let the boys at the office know to think twice about messing with you.
NatureBox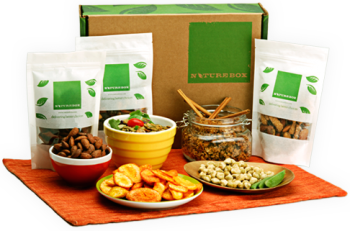 Is your pantry (or gym bag) constantly lacking grab-and-go snacks? Better sign up for NatureBox, the monthly or bi-monthly subscription service for high-quality foods delivered to your door.
All of the snacks in the collection, including categories like nut clusters and baked treats, are approved by a nutritionist and contain only wholesome ingredients: no artificial sweeteners, flavors, or colors. There are 100+ snacks to choose from with plenty of options to accommodate various dietary restrictions, and new foods like crunchy guacamole bites and honey macadamia pretzel pops are added every month.
NatureBoxes come in a few sizes to match your household size – or your solo appetite. The subscription is also flexible, allowing you to skip a month or send your selected snacks ASAP.
Master of Muscle Speed Jump Rope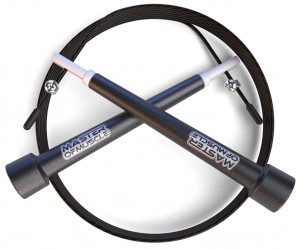 Every CrossFitter needs a good jump rope. Hell, anyone who wants a simple, effective cardio workout – such as bodybuilders, MMA fighters, and boxers – should pick one up. And with a better-than-money-back lifetime guarantee, the WOD WHIPPER is a no-brainer.
Unlike regular jump ropes, the Double Under Wonder by Master of Muscle has a 90-degree handle turn, allowing for super fast spinning without kinking, tangling, or bending. And the wire rope, which comes at 9 ft., is easily adjustable using wire cutters.
This lightweight jump rope includes a carry case for ultimate portability, and it comes with an eBook including 20 jump rope workouts.
SKLZ AccuBall Massage Ball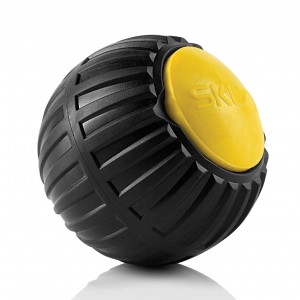 It's possible to roll around on any kind of ball, like lacrosse, to work out knots and muscle tension, but the surface is all smooth. No matter which way you go, the sensation is the same.
The SKLZ AccuBall takes that form of massage to the next level with textured rubber sides, providing more options to dig into problem areas. Or the ball can be reversed for a gentler massage.
Either way, it offers a practical way to ease soreness and work toward myofascial release. Additionally, the AccuBall has an antibacterial surface so you can carry it on-the-go without worries about it getting too gross, even when you're sweaty after a hard workout at the gym.
Alternative Earth T-Shirt
Finding good t-shirts can actually be kind of tough when you lift weights regularly. Some brands seem to be either too lose and large or damn near skin tight, with nothing in workable in between.
One of my favorite brands of t-shirt is Alternative Earth. Their cuts are perfect (form fitting but not too tight, slightly tapered to accentuate your physique) and material soft and comfy. They're cheap too. It's all I wear these days.
Spitbelt Foil Belt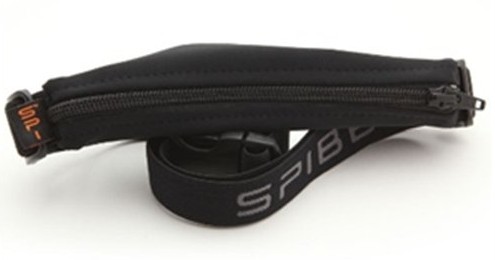 Uncomfortable with your exercise armband as a way to hold your phone or iPod? A belt can be an easy alternative as long as it isn't restrictive but doesn't slip.
The SPIBELT is Lycra/Spandex for a sleek, small appearance, yet when challenged, the stretchy fabric will expand to securely hold whatever you need on your person, including gels for exercising, passport for travel, and sunglasses for a bright day outside.
They come in over 25 color combinations to suit any style.
My Best Fitness Gift Ideas Under $100
Cap Kettlebell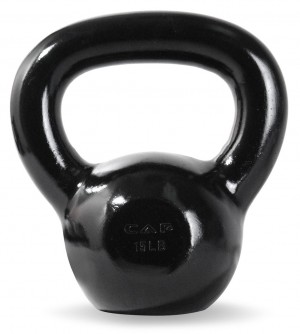 Kettlebells are great for bodyweight training.
You can use them for shoulder and arm training, and can also hang them off a dip belt to add weight to your dips and pull-ups.
I like the Cap kettlebell because it has a smooth, nice-sized grip, and it's cheap.
Furthermore, Amazon offers a great price as usual, and it's also Prime eligible, which saves you another chunk of change if you're a Prime member. (And if you aren't, you should seriously consider it. I buy everything I can from Amazon and save a ton of time and money thanks to Prime).
Hydro Flask Insulated Stainless Steel Wide Mouth Water Bottle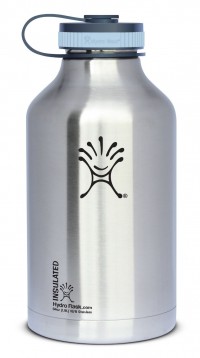 Whether the plan is a big hike or a relaxing camping weekend, the Hydro Flask is an ideal beverage container to have on hand.
The stainless steel water bottle is double-wall vacuum insulated to keep liquids at the desired temperature for hours. Even with ice on the inside, you'll never see a ring on the table, a drip on your shirt, or a damp patch in your bag.
And although this bottle holds a massive 64 oz., it's lightweight enough to cart along wherever you go.
Body Back Buddy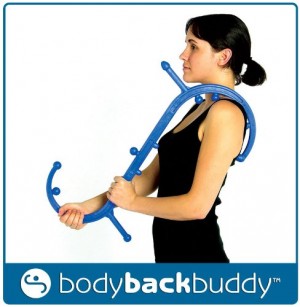 It looks like a cheap torture device, but it's actually an incredibly useful tool for working out nasty knots and deep muscle tension.
The Body Back Buddy's design allows a lot of options for positioning and size of the massage surface so you can use this on any part of the body: neck, shoulders, back, legs, feet, side body. It's also made of a thick, durable plastic so you can give yourself the gift of a truly deep tissue massage.
For even better recovery, use this to massage a therapeutic ointment like Tiger Balm into sore muscles.
EatSmart Precision Pro Digital Kitchen Scale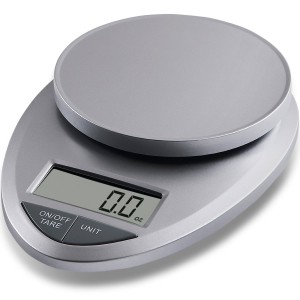 One of the most common mistakes people make is they try to eyeball food portions, and underestimate how much they're actually eating. This, in turn, prevents weight loss (or gain, if they're trying to focus on building muscle).
That's why a food scale is your best friend for meal planning. It makes hitting exact macronutritional and caloric numbers a breeze.
I like the EatSmart Precision Pro scale because it's cheap, simple, and works great. No need to get fancy here.
Ninja Pro Blender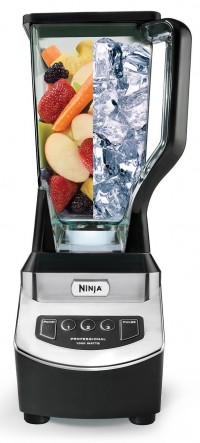 The Ninja Pro Blender is a little beast. It costs a mere $100, blends anything, and takes one hell of a beating.
I used my first one once per day (and sometimes 2-3 times per day) to blend frozen bananas and other fruit, and it lasted over a year. Lesser blenders can barely even blend a frozen banana, let alone 2, without burning out fairly quickly (trust me, I've run through quite a few cheaper blenders).
You can't go wrong with the Ninja.
New Balance Glow in the Dark Running Shoe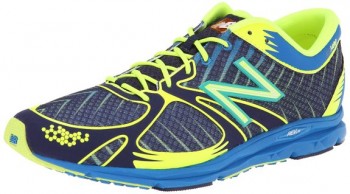 Anyone who's both a night owl and a runner knows that it's important to be seen out there in the dark.
There are jackets and pants with reflective details, accessories like belts to increase visibility, and even lights like headlamps to wear when well off the beaten path. But those things, while very practical, are not all that fun.
Well, New Balance is changing that. Amp up the night and feel like The Flash with their glow-in-the-dark running shoes. They offer arch support, are lightweight so as to facilitate fast feet, and have highly textured soles for a non-skid surface.
What did you think of these fitness gift ideas? Have anything else to share? Let me know in the comments below!