Recipe of the Week: Char Sui (Chinese BBQ Pork)
This recipe from Well Fed: Paleo Recipes for People Who Love to Eat goes to show that Caveman-style cookbooks are a great addition to any kitchen that favors meat.
It's hard to find a meat more succulent and tender than roast pork, which is even better when infused with Chinese five-spice, rice vinegar, and applesauce to keep the meat moist.
It's easy to find sides to pair with classic roasts like Char Sui, and this can even make a great base for developing Asian fusion flavors.
Serves 8
Ingredients
Marinated Pork:
4 lbs. boneless pork shoulder
1/2 cup coconut aminos
1 dried date
3 cloves garlic, roughly chopped
1/4 cup unsweetened applesauce
1 tsp. rice vinegar
1 Tbsp. almond butter
4 tsp. sesame oil
1/4 tsp. crushed red pepper flakes
1 1/2 tsp. powdered ginger
1 tsp. Chinese five spice blend
1/2 tsp. ground black pepper
BBQ Glaze:
1/4 cup tomato paste
1/3 cup unsweetened applesauce
1/2 Tbsp. rice vinegar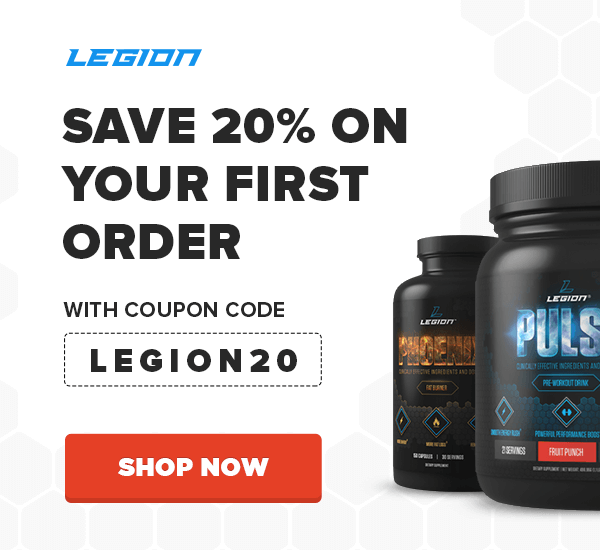 Instructions
1. Cut the pork into 8 strips, first slicing it in half lengthwise. Then divide each half into 4 strips of equal size, and trim them of excess fat. Use a sturdy fork to poke holes in each strip, puncturing each one at least 10 times. Transfer the pork to a large zippered plastic bag in preparation for the marinade.
2. Blend the marinade before adding it to the pork. In a food processor, combine coconut aminos, the dried date, chopped garlic, 1/4 cup applesauce, 1 tsp. rice vinegar, almond butter, sesame oil, crushed red pepper, ground ginger, five-spice blend, and black pepper. Remove 1/2 cup to use in the glaze. Add the remaining marinade to the zippered plastic bag, and ensure the meat is well coated. Remove as much as possible before sealing the bag and setting it in the fridge for 30 minutes to 4 hours. Flip a few times while the pork rests.
3. Make the glaze by heating the reserved marinade, tomato paste, applesauce, and rice vinegar in a small saucepan. Stir frequently with a wooden spoon. It'll take about 4–6 minutes over medium heat for the sauce to thicken.
4. Preheat the oven to 300°F. Prepare a large rimmed baking sheet by lining it with aluminum foil. Set a wire rack on top, and pour 1/4 cup water into the pan. Place the pork on the rack, and cover the whole pan with foil. Pinch it at the edges to form a good seal, and then roast the pork for 20 minutes. Remove the foil before continuing to roast for 40–45 minutes.
5. Bump the oven temp up to 500°F, and leave the pork to roast for 8–12 minutes, keeping a watchful eye on it until the meat is perfectly browned. Remove the pan from the oven, and use half the glaze to brush the pork. Place the pork back in the oven for 6–8 minutes. Flip it, brush the other side with sauce, and roast for a final 6–8 minutes.
6. After removing the meat from the oven, let it rest for 10 minutes, and then slice it crosswise about a half-inch thick.
Nutrition Facts (Per Serving)
Calories: 377
Protein: 60 grams
Carbs: 5 grams
Fat: 11 grams
What You Get to Eat
Picture courtesy of Segi Empat
Want to know how to build muscle and lose fat eating delicious foods like these?
"Dieting" doesn't have to suck. You CAN eat foods you like and have the body you want!
Click Here to Learn How
OVER 100,000 PEOPLE HAVE USED MY COOKBOOK TO GET THE BODY THEY WANT EATING THE FOODS THEY LOVE. WILL YOU BE NEXT?
What if I told you that just about everything magazines and trainers "teach" you about dieting is wrong?
What if you could build muscle and lose fat eating "naughty" foods every week?
What if you didn't have to suffer through low-carb dieting to get lean? In fact, what if you could eat all the carbs you wanted?
And what if you didn't have to gorge yourself just to gain muscle and didn't have to put on pounds and pounds of ugly fat, either?
In short, what if I told you that proper dieting--whether you want to maximize fat loss or muscle growth--is much simpler and more enjoyable than you've been led to believe?
Imagine eating delicious, filling meals every day...never feeling starved or stuffed...having great energy levels and workouts...and watching your body respond exactly as you desire, dropping fat or adding muscle each and every week.
And imagine finally understanding how proper dieting really works, never again falling for the BS, tricks, and gimmicks pushed by "gurus" and other shysters.
Well, I have good news.
All these "fantasies" can be a reality...if you know how to do a handful of "little" things correctly.
You see, when you know how to diet properly--and this doesn't mean learning to eat boiled chicken and raw broccoli six times per day--getting lean and muscular becomes simple, convenient, and dare I say...enjoyable.
And this book will show you the way.
If you enjoyed this article, get weekly updates. It's
free

.
Sending...
Great! You're subscribed.
100% Privacy. We don't rent or share our email lists.
Recommended For You