I'm not ashamed to admit that I'm kind of a sucker for cool stuff. I like nifty gadgets, quirky decoration pieces, nice clothes (and shoes!), good books, and fun games.
In this series of weekly posts, I share whatever currently has my fancy. Maybe some of it will catch yours as well!
VIDEO OF THE WEEK:
HOW TO WIN A STREET FIGHT
How to embarass your opponent and win a street fight without even throwing a punch. Pretty funny.
MANPACKS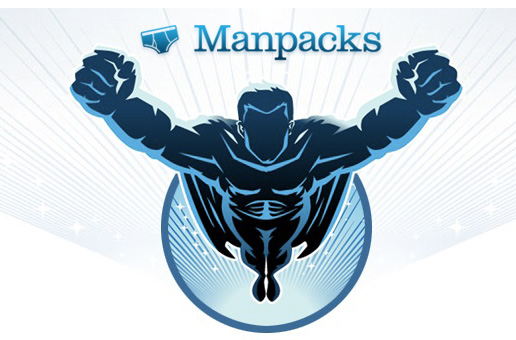 Manpacks.com allows you to set up regular delivery of your manly basics like socks, underwear, razors, and toiletries. You can choose, customize, and never have to worry about running out of your favorite stuff again.
VICTORINOX CYBERTOOL LITE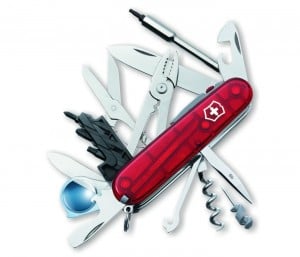 The Victorinox Cybertool Lite Multi-Tool ($115) is full of useful tools for us that see more  of the office than wilderness. It has multiple screwdrivers (including a mini flathead), a wire stripper, cutter, and crimper, hex sockets, a ballpoint pen, a white LED flashlight, and even a cork screw and a bottle opener.
SWINGBYTE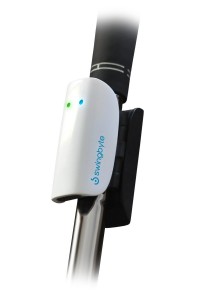 I used to play a lot of golf, and would have LOVED to have this little device.
It quickly attaches to any club—driver, putter, whatever—and via Bluetooth, pairs to your Android or iOS smartphone or tablet. The application then records everything you'd want to know about your swings:
A full view.
Club head speed and acceleration.
Club face angle.
Static and dynamic loft and lie at address and impact.
Swing tempo.
And more…
If you're serious about improving your golf game, the Swingbyte will help you immensely.
BOOK OF THE WEEK:
GETTING THINGS DONE: THE ART OF STRESS-FREE PRODUCTIVITY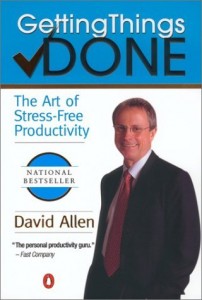 With my health and fitness work and other projects I'm involved in, I kind of have to be a "productivity junkie" just to keep up. Thus, I've read quite a few books on the subject, and Getting Things Done is one of my favorites. It's a bit redundant at points, but still an all-around winner.
Allen's premise is simple: our productivity is directly proportional to our ability to relax. Only when our minds are clear and our thoughts are organized can we achieve effective productivity and unleash our creative potential. In Getting Things Done Allen shows how to:
Apply the "do it, delegate it, defer it, drop it" rule to get your in-box to empty
Reassess goals and stay focused in changing situations
Plan projects as well as get them unstuck
Overcome feelings of confusion, anxiety, and being overwhelmed
Feel fine about what you're not doing
From core principles to proven tricks, Getting Things Done can transform the way you work, showing you how to pick up the pace without wearing yourself down.
What do you think of this week's picks? Have anything you'd like to add? Let me know in the comments below!