I'm not ashamed to admit that I'm kind of a sucker for cool stuff. I like nifty gadgets, quirky decoration pieces, nice clothes (and shoes!), good books, and fun games.
In this series of weekly posts, I share whatever currently has my fancy. Maybe some of it will catch yours as well!
VIDEO OF THE WEEK:
THE ART OF MISDIRECTION
In this short, entertaining TED talk, master thief Apollo Robbins gives a fascinating insight into the power of misdirection.
Find the Perfect Supplements for You in Just 60 Seconds
You don't need supplements to build muscle, lose fat, and get healthy. But the right ones can help. Take this quiz to learn which ones are best for you.
Take the Quiz
TOPPS ARCHIVE PRINTS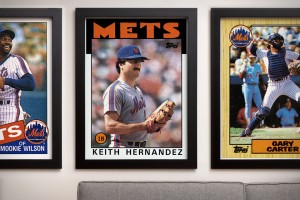 Topps' Archive Prints are wall-sized art prints of some of baseball's greatest players when they were in their prime.
Perfect for the walls of your man cave, each print is a high-quality replica of the original baseball card design, and the material even looks the part (down to the worn edges).
ENTER THE DRAGON: 40TH ANNIVERSARY EDITION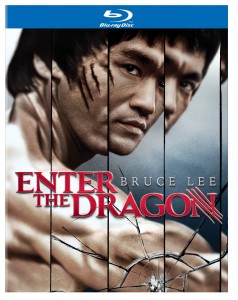 Like many people, I'm a big admirer of Bruce Lee, and this is my favorite movie of his.
In this 40th anniversary Blu-ray release, you'll find three new featurettes, commentary from the producer, and a newly re-mastered video and soundtrack that looks and sounds outstanding.
NIKON 1 AW1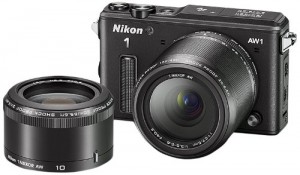 The Nikon 1 AW1 is the world's first waterproof and shockproof interchangeable lens camera.
Here are the highlights:
It's waterproof to a depth of about 50 feet, and can survive a 6-foot fall.
It comes standard with an 11-27.5mm f/3.5-5.6 lens, and a wide angle 10mm f/2.8 lens is also available, both waterproof.
It features a 14-megapixel sensor, and can take HD video.
It has some features specifically for the more adventurous, like an altimeter, depth gauge, GPS, and a compass.
If you bring a camera to places where it gets wet and dirty, or you'd like to, then the Nikon 1 AW1 might be a perfect fit.
BOOK OF THE WEEK:
SECRETS OF MENTAL MATH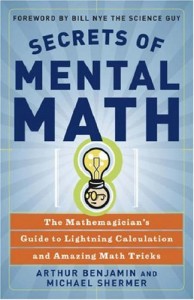 Want to impress your friends and family by solving seemingly complex math problems in seconds? Things like…
Multiplying and dividing triple digits.
Computing with fractions.
Figuring out squares, cubes, and roots.
Remembering long strings of numbers.
And more.
Well, these things aren't nearly as hard as people think–they only require that you learn and practice various simple number tricks.
For example, let's say you want to multiply a two-digit number by 11, such as 72 x 11. To quickly solve this, simply add 7 + 2, and place that number in between 7 and 2, for 792. (And if the sum of these numbers is 10 or larger, there's another little trick for handling that.)
Secrets of Mental Math is fun and easy to work through, and the number skills you learn actually have some practical applications in everyday life.
What do you think of this week's picks? Have anything you'd like to add? Let me know in the comments below!