I'm not ashamed to admit that I'm kind of a sucker for cool stuff. I like nifty gadgets, quirky decoration pieces, nice clothes (and shoes!), good books, and fun games.
In this series of weekly posts, I share whatever currently has my fancy. Maybe some of it will catch yours as well!
VIDEO OF THE WEEK:
A BAD LIP READING OF GAME OF THRONES ("MEDIEVAL LAND FUN-TIME WORLD")
The crew behind Bad Lip Reading have really outdone themselves here. This is one of the best, I think.
Even if you don't watch Game of Thrones, you'll find this hilarious.
Find the Perfect Supplements for You in Just 60 Seconds
You don't need supplements to build muscle, lose fat, and get healthy. But the right ones can help. Take this quiz to learn which ones are best for you.
Take the Quiz
ISOBAG MEAL SYSTEM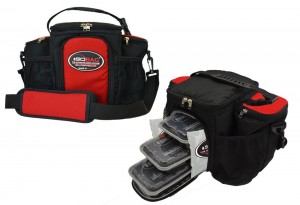 Sticking to a proper diet plan can be a real pain when you're on the go every day.
Fast food is out of the question, and even healthier "fast food" like Chipotle isn't entirely trackable (how much meat, rice, and beans did they actually give you this time?).
The Isobag Meal System is an easy solution. It's the ultimate lunchbox.
With it, you can prep your food like you normally do, put your meals into the containers it comes with, and store them in the bag's center compartments.
On the sides of the bags are insulated compartments for ice packs, which keep your food cold and fresh. There are also two mesh compartments for mixers or beverages.
3-Compartment Bag
6-Compartment Bag
LEGO SUPER STAR DESTROYER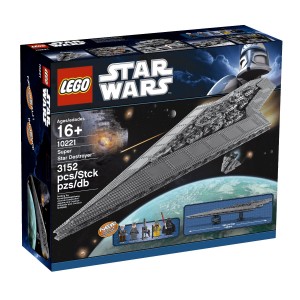 If you're a Star Wars nerd like me, and you have a lot of time on your hands plus four feet of space to devote to a Lego starship…then you're going to want the Lego Star Wars Super Star Destroyer.
This bad boy weighs in at nearly 8 pounds, measures over 4 feet long, and is built with over 3,000 pieces. It comes with a display stand, data sheet label, and five minifigs, including IG-88, Admiral Piett, Dengar, Bossk, and Darth Vader himself.
FITBIT FORCE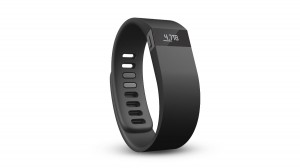 If you've been considering an activity (or life at this point?) tracker, then you need to check out the Fitbit Force–the latest from the company.
It boasts the features of the earlier Fitbit Flex, like…
You wear it on your wrist.
It tracks your steps.
The distance you've traveled.
The calories you've burned.
Your minutes of activity.
The quality of your sleep.
It adds a few more to the mix. Namely…
An improved blue OLED screen letting you read the display more easily.
An altimeter.
The ability to track floors climbed.
A clock and a stopwatch.
The ability to sync with your phone automatically over Bluetooth.
BOOK OF THE WEEK:
HAWKEYE: MY LIFE AS A WEAPON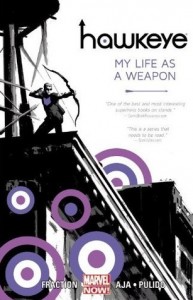 My interest in comics is similar to my interest in TV shows: if they're not exceptionally good, I quickly lose interest.
Well, my relaxation time is currently spent either watching Breaking Bad or reading Hawkeye: My Life as  a Weapon. Both are just great fun.
In my opinion, Hawkeye delivers everything you want in a comic:
Great art.
Interesting premise (what does Clint Barton do when he's not being an Avenger?).
Smart, subtle, quaint writing.
Breezy, effortless reading.
Entertaining, believable characters.
The right blend of drama, humor, and heart.
There's a reason why Hawkeye is pretty much universally loved–it really is that good.
What do you think of this week's picks? Have anything you'd like to add? Let me know in the comments below!