I'm not ashamed to admit that I'm kind of a sucker for cool stuff. I like nifty gadgets, quirky decoration pieces, nice clothes (and shoes!), good books, and fun games.
In this series of weekly posts, I share whatever currently has my fancy. Maybe some of it will catch yours as well!
VIDEO OF THE WEEK:
MIKE TYSON'S BEST KNOCKOUTS
Here's an awesome compilation of Iron Mike's greatest hits (har har). He was such a beast.
Find the Perfect Supplements for You in Just 60 Seconds
You don't need supplements to build muscle, lose fat, and get healthy. But the right ones can help. Take this quiz to learn which ones are best for you.
Take the Quiz
WACOM INTUOS PEN AND TOUCH TABLET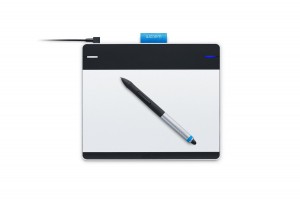 If you're into drawing or digital photography and don't yet have a tablet, you're missing out. You get the feel of paper with the versatility of digital art.
You can spend a lot of money on tablets, but the Wacom Intuos is a great value. Here are the key features:
Compact drawing surface with 6-by-3.7-inch active area
Four ExpressKeys for customizable shortcuts
Multi-touch surface for scrolling, zoom, and rotation
Pressure sensitive pen (1,024 levels of pressure for line width and brush effects) with digital eraser and shortcut buttons
HOT WHEELS CAR MAKER PLAYSET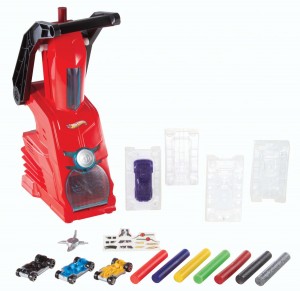 If your kid likes Hot Wheels cars, then he/she will love being able make custom cars with this playset.
You choose a mold and colored wax stick for your vehicle, and in about eight minutes, the Car Maker melts the wax into the car mold and cools off.
You then attach the molded vehicle body to one of the three included chassis and decorate the car with decals in the sticker pack, and voila, you have a brand new car ready to be raced.
SENNHEISER RS 180 DIGITAL WIRELESS HEADPHONES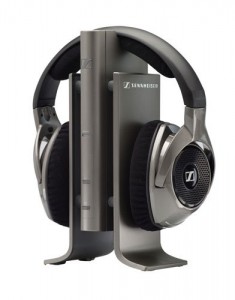 If you've been considering getting wireless headphones, look no further. These headphones rock.
I got them because the only time my wife and I can watch something together is after our one-year-old falls asleep, and with him being a light sleeper and his bedroom being next to the living room, we were always straining to hear what people were saying.
I'm seriously impressed with the audio quality of these headphones.
They're crystal clear (no static or signal degradation), and they deliver full, crisp highs, mids, and lows, with just enough bass (it's not over- or under-powered like other sets I've tried).
They're also incredibly comfortable–no ear aches after 30 minutes.
BOOK OF THE WEEK:

IVAN RAMEN: LOVE, OBSESSION, AND RECIPES FROM TOKYO'S MOST UNLIKELY NOODLE JOINT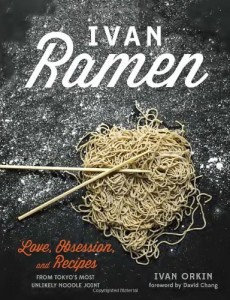 If you think of cheap college food when you hear "ramen," you're missing out on some incredibly tasty eating.
A chef friend of mine introduced me to gourmet ramen many months ago, and I've really come to enjoy it. Ramen cuisine not only offers a variety of exotic, delicious combinations of ingredients and flavor, the macros are often very fitness-friendly.
I'm recommending this cookbook in particular because Ivan Orkin is simply the king of ramen, and although I haven't tried his recipes yet (the book releases in a few days), I already know they're going to be out-of-this-world good.
His story is cool too–he's a Jewish dude from New York who decided to move to Tokyo and open a ramen shop. As a foreigner, he was given short shrift…but then people tasted his food. Word quickly spread and before he knew it, he was a celebrity in Japan, and people were coming from all around the world to eat his noodles.
What do you think of this week's picks? Have anything you'd like to add? Let me know in the comments below!