I'm not ashamed to admit that I'm kind of a sucker for cool stuff. I like nifty gadgets, quirky decoration pieces, nice clothes (and shoes!), good books, and fun games.
In this series of weekly posts, I share whatever currently has my fancy. Maybe some of it will catch yours as well!
VIDEO OF THE WEEK:
SUPERHUMAN FINGER SNAPPING
Wow this dude takes finger snapping to a whole other level…
Find the Perfect Supplements for You in Just 60 Seconds
You don't need supplements to build muscle, lose fat, and get healthy. But the right ones can help. Take this quiz to learn which ones are best for you.
Take the Quiz
WORKOUTLABS EXERCISE CARDS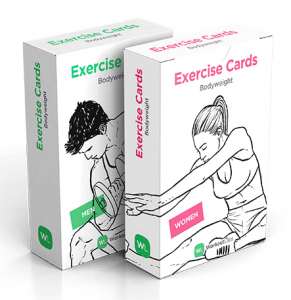 If you want to start exercising but are short on time and unsure where to even begin, then Workoutlab's Exercise Cards is for you.
Here's a quick summary of why I like them:
The cards feature professional and clear illustrations that show correct form and movement
There are 50 exercise cards and 5 workout routines in the decks
They will be printed by the US Playing Card Company on the Bicycle® playing card paper so they can withstand ware better than traditional digital printers' products
The decks will come in Men's and Women's versions
They have a 110% money back guarantee on pre-orders (if you don't love the deck when you get it, they refund 110% of your money and you get to keep the deck(s)
KIKKERLAND SAMURAI UMBRELLA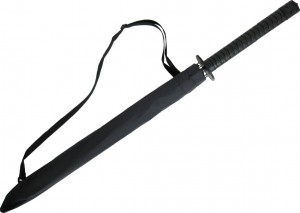 Fight rain with honor and resolve with your very own samurai…umbrella!
Yeah, it's kinda kitschy, but it's an umbrella with an awesome samurai handle and scabbard!
NEST LEARNING THERMOSTAT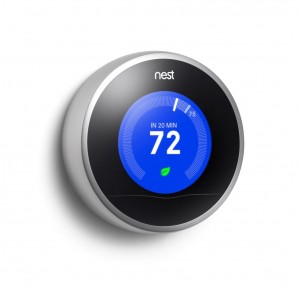 The Nest Thermostat is a pretty, intelligent little gadget that learns from your heating and cooling habits and, using sensors to know whether you're home or not, and a Wi-Fi connection to get up-to-date weather information, programs itself to help you save energy and money.
You can also pre-set a heating and cooling schedule and even control the device via a Web, iOS, and Android app.
I've had mine for about 8 months now and am very happy with it. It's brought my electricity bill down, and the scheduling is particularly nice. I've had it bug out on me a couple of times, but the customer support team was great and helped me fix the issue within 10 – 15 minutes.
BOOK OF THE WEEK:

SYCAMORE ROW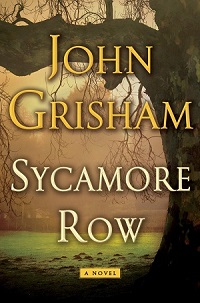 Sycamore Row is Grisham's latest novel, and it's a sequel (of sorts) to A Time to Kill,  which is widely considered one of the best–if not the best–legal thrillers ever written (and I agree).
In this book, Jake Brigance is back and caught up in the legal affairs of Seth Hubbard, a secretive, rich man that, before killing himself, cut his family out of his will and named his black maid the beneficiary. A lawyer dogpile quickly ensues, and Brigance has to find out why Hubbard would do such a thing, and how it all ties into a piece of land known as Sycamore Row.
I'm not a huge Grisham fan (I couldn't even finish a few of his novels), but Sycamore Row, like A Time to Kill and The Broker, proves his mastery of storytelling. 
Once you start reading, you won't be able to stop–you'll laugh, you'll cry (or come close to it), and the ending is one of those "holy shit" moments that are oh-so-enjoyable.
What do you think of this week's picks? Have anything you'd like to share? Let me know in the comments below!