I'm not ashamed to admit that I'm kind of a sucker for cool stuff. I like nifty gadgets, quirky decoration pieces, nice clothes (and shoes!), good books, and fun games.
In this series of weekly posts, I share whatever currently has my fancy. Maybe some of it will catch yours as well!
CUSTOM MOLESKIN PHOTO BOOKS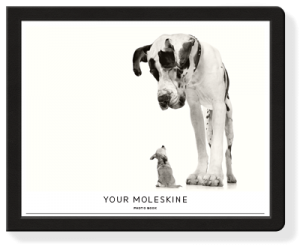 If you're a picture person, you're going to love this.
The iconic brand Moleskin has teamed up with Milk Books to offer some pretty awesome custom photo books.
Here are the highlights:
Various sizes, with both portrait and landscape layouts.
3 different page counts (20, 60, and 12).
Simple image uploading.
Page templates that allow the inclusion of colored text.
If you're into the sleek style of Moleskin books and enjoy creating photo albums, this is for you. They make great gifts as well!
SLEEP PHONES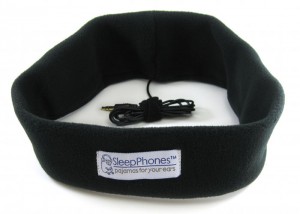 I used to listen to music to help me fall asleep faster, but these days I'm into the ambient noise apps (thunder storms, jungle noise, crackling fire with howling winds, etc.).
My wife, however, likes complete quiet. I've tried various in-ear headphones but they would invariably wake me up due to discomfort (mainly from sleeping on my side).
Well, this is where the Sleep Phones come in.
As you can see, they're terribly simple, but useful. They're headphones fitted into a soft headband. The sound quality is good enough, and they're quite comfortable, so they're perfect for my sleep needs.
They're particularly useful if you're woken up regularly by environmental noise (cars, garbage truck picking up your building's trash, etc.).
ELLUSIONIST BLACK GHOST PLAYING CARDS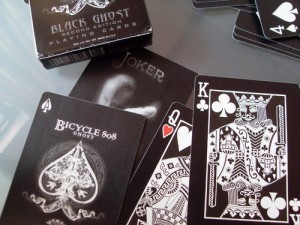 If you play cards or are into performing magic tricks, then you need to know about Ellusionist. They turn boring decks of Bicycle cards into stunning works of art.
The Black Ghost deck is one of my favorites. Ellusionist used to only give them away as special promotions, and to professional magicians, but they recently decided to sell them to the public.
 ARCHER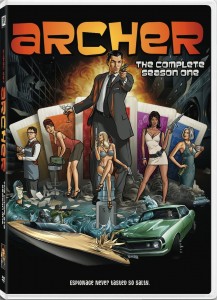 It's hard to find comedy whose characters are quirky but not annoying, and whose writing is witty but not obscure, sophisticated enough to make vulgarity work, and funny enough to genuinely make you laugh out loud.
Archer is all of those things. And I love it.
What's it about? Here's a quote from Amazon.com:
At center stage is Sterling Archer, top agent for an outfit known as ISIS, which just happens to be headed by his domineering, sex-starved mother, Malory. Others on the team include agent Lana Kane, Sterling's once and no doubt future lover, nerdy company comptroller Cyril Figgis, Lana's current boyfriend, and some colorful supporting characters.

But this is mostly about Sterling, who, in addition to his fancy spy chops, is an irresponsible liar, ne'er-do-well, and wastrel (he spends an entire episode breaking into the agency's mainframe so he can blame someone else for his outrageous expenses).

His missions, in which he's often joined by Lana (the better to hurl flirtatious epithets at one another), are fairly stock: Cuban missile submarines off the Florida coast; an arms dealer peddling stolen weapons; a bomb threat on a luxury airship.
This show is full of brilliant absurdity reminiscent of Family Guy, hilarious puns and insults, and all kinds of ridiculous shenanigans. It's a fun time.
What do you think of this week's picks? Have anything you'd like to add? Let me know in the comments below!