I'm not ashamed to admit that I'm kind of a sucker for cool stuff. I like nifty gadgets, quirky decoration pieces, nice clothes (and shoes!), good books, and fun games.
In this series of weekly posts, I share whatever currently has my fancy. Maybe some of it will catch yours as well!
VIDEO OF THE WEEK:
SUPER SLOW-MO UFC HIGHLIGHTS
Damn, the super slow-mo camera shows how vicious some of these blows really are…
Find the Perfect Supplements for You in Just 60 Seconds
You don't need supplements to build muscle, lose fat, and get healthy. But the right ones can help. Take this quiz to learn which ones are best for you.
Take the Quiz
T-FAL OPTIGRILL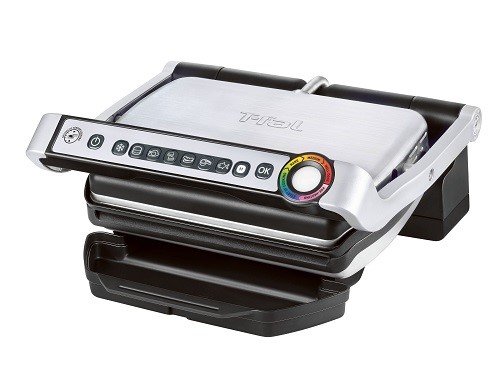 The T-Fal Optigrill isn't just another electric grill–it's a "smart grill" that comes programmed with ideal cooking times and temperatures for a wide variety of items, such as fish, steak, poultry, and sandwiches.
It features a large cooking surface (enough to cook a 3-4 portion meal), as well as removable non-stick grill plates for easy cleaning, and an adjustable hinge for thicker cuts of meat. Fat drippings are caught in a large drip tray for quick disposal.
OXO GOOD GRIPS COOKIE PRESS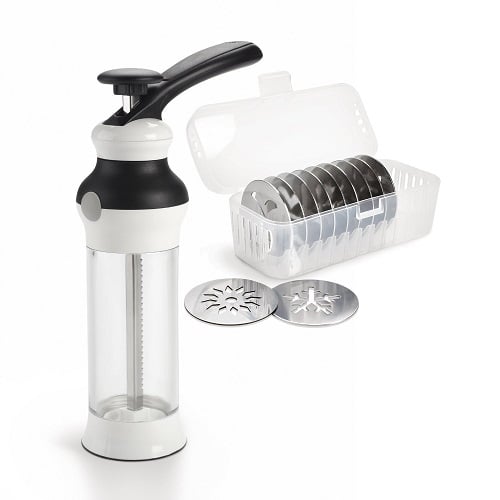 If you like baking cookies, then you're going love the OXO Good Grips Cookie Press.
With it, you can make consistently perfect cookies every time, and it comes with 12 disks for making classic and custom shapes.
The level if large and easy to grip, and the base stays put thanks to its non-slip rubber coating. The Cookie Press also disassembles for easy cleaning.
HP CHROMEBOOK 14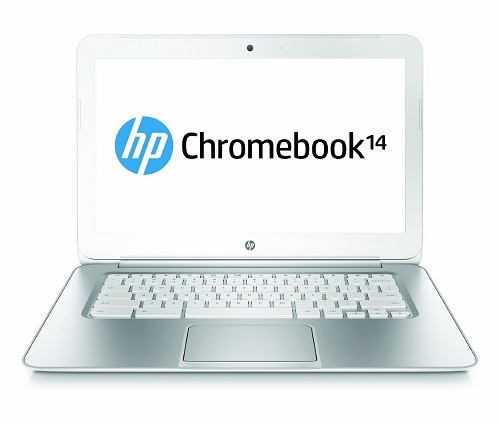 The HP Chromebook 14 is one hell of a laptop for the price (under $400). It features a 1.4 GHz processor, 2 GB DDR3L Ram, a 16 GB Solid-State Drive, and a 14-inch screen.
It also runs on the zippy, minimalist Chrome Operating System, which works like this:
All in all, this is a great, affordable option for most mobile computing needs.
FASHION ITEM OF THE WEEK:
FRENCH CONNECTION MARINE QUILTED JACKET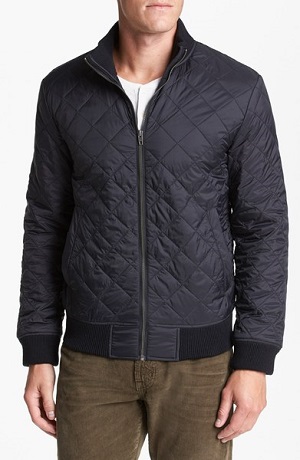 A quilted jacket is one of those "forever popular" fashion items that makes a great addition to any guy's wardrobe.
I really like the color of this quilted jacket from French Connection, as well as the little details (slimmer fit, size of the squares, ribbed trim). The price isn't bad either.
BOOK OF THE WEEK:

THE WAR OF ART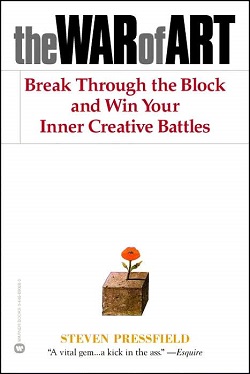 Steven Pressfield is a multitalented writer, having penned bestsellers both in fiction and nonfiction genres. The War of Art was his first non-fiction title, published in 2002, and it has since exploded in popularity.
In this short, no-nonsense book, Pressfield shows us how we can overcome the internal foe of "Resistance" that keeps us from doing the things we want to do, and how to avoid the major roadblocks and pitfalls of any type of creative, constructive endeavor (starting a business, writing a book, painting a masterpiece).
Whether you're an artist, businessperson, or just someone looking to improve your life for the better, I think this book will inspire you.
What do you think of this week's picks? Have anything you'd like to share? Let me know in the comments below!