I'm not ashamed to admit that I'm kind of a sucker for cool stuff. I like nifty gadgets, quirky decoration pieces, nice clothes (and shoes!), good books, and fun games.
In this series of weekly posts, I share whatever currently has my fancy. Maybe some of it will catch yours as well!
VIDEO OF THE WEEK:
SPECIAL EFFECTS FOR STALINGRAD
It's pretty amazing what types of computer-generated composition work can be done in movies…
Find the Perfect Supplements for You in Just 60 Seconds
You don't need supplements to build muscle, lose fat, and get healthy. But the right ones can help. Take this quiz to learn which ones are best for you.
Take the Quiz
LG 105″ CURVED ULTRA HD TV
If you're looking for a TV so large and expensive it's downright intimidating, look no further than this monstrosity.
It boasts a staggering 105-inch screen containing 11 million pixels that's curved for optimal viewing, as well as a special 21:9 aspect ratio branded as Cinemascope.
The price hasn't been announced yet, but it's safe to assume that if we have to even ask, we can't afford it.
LOGITECH POWERSHELL GAMING CONTROLLER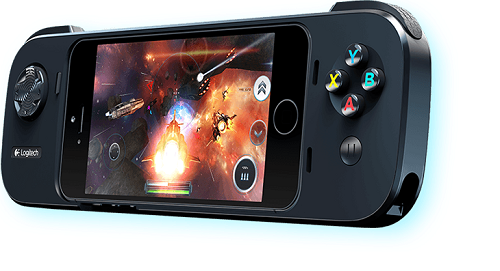 With our phones as powerful as computers were a few years ago, more and more technologically impressive games are being developed  and released. But actually playing them can be pretty frustrating.
That's where the Logitech Powershell comes in. It gives you a traditional D-pad, 4-button cluster, and shoulder triggers so you can play games the way they were meant to be played–not by trying to wrap your fingers around multi-touch taps and gestures.
As a neat bonus, it comes with a built-in battery that charges your phone while you play, so you won't burn through your juice while gaming.
WITHINGS SMART BODY ANALYZER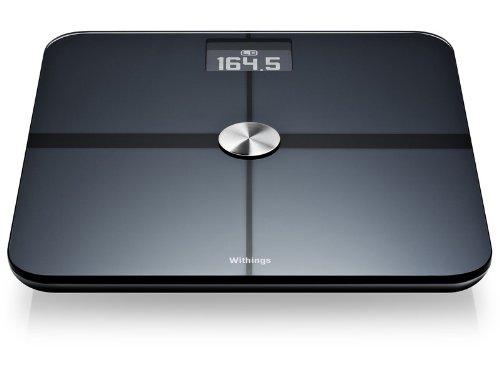 The Withings Smart Body Analyzer is much more than just a scale–it also measures your heart rate (which can be useful for measuring general fitness and avoiding overtraining), your body fat percentage (although this method can be quite inaccurate if testing conditions aren't perfect), and indoor air quality (a strange addition, I must admit).
Additionally. all the data gets synced with iOS devices using Withings' app so you can easily track your progress over time.
WARING COMMERCIAL BELGIAN WAFFLE MAKER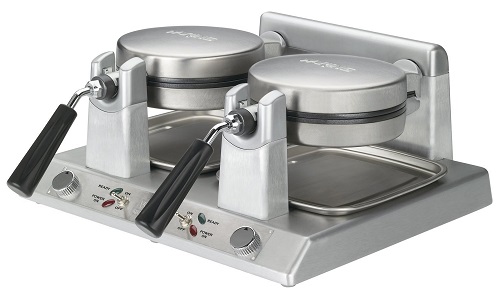 If your love for fresh, sumptuous waffles is deep, then the Waring Commercial Belgian Waffle Maker will make you a very, very happy person.
This side-by-side maker can cook two waffles at a time, and produces thick, perfectly browned waffles that put their freezer-burnt pre-made brethren to shame. Its non-stick coating means easy removal and no mess, and its precision heating elements and rotary feature ensures even baking.
BOOK OF THE WEEK:

TALENT IS OVERRATED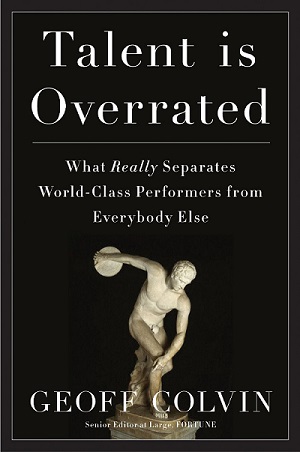 In this book, author Geoff Colvin set out to solve the "mystery" of great performance. To answer the question of what greatness actually requires.
Sure, "hard work," but what does that really mean? And what about that wondrous X factor of talent? Are some people just born with the wiring to win PGA tours or write beautiful symphonies or build mega-corporations, while most aren't?
Well, Colvin's theory is simple, and based on decades of research and the analysis of extraordinary performers across many fields, and is one I wholeheartedly subscribe to:
Talent is an incredibly poor predictor of success.
What is a much more reliable predictor–in fact, the most reliable? It's very simple: hours spent in what is known as "deliberate practice."
Time spent trying to find or "unlock" latent talents is a waste. Time spent in deliberate practice is, as Michael Phelps says, like putting credits in the bank. The longer you do it, the more compounding you see, until eventually your account is overflowing.
What I like most about the message in this book is it's empowering and motivating. It shows us the time-proven, indisputable method of mastery, and lets us decide if we're willing to walk it.
What do you think of this week's picks? Have anything you'd like to share? Let me know in the comments below!