I'm not ashamed to admit that I'm kind of a sucker for cool stuff. I like nifty gadgets, quirky decoration pieces, nice clothes (and shoes!), good books, and fun games.
In this series of weekly posts, I share whatever currently has my fancy. Maybe some of it will catch yours as well!
VIDEO OF THE WEEK:
NEWS BLOOPERS 2013
A really solid collection of cringe-worthy news moments…
Find the Perfect Supplements for You in Just 60 Seconds
You don't need supplements to build muscle, lose fat, and get healthy. But the right ones can help. Take this quiz to learn which ones are best for you.
Take the Quiz
HUBLOT BIG BANG UNICO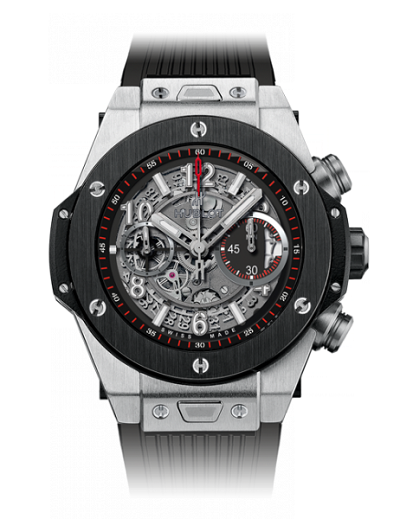 If you have $16,000 to drop on a watch, then you might want to consider this black-strapped little beauty from Hublot.
I love the sporty take on their classic design elements: it features a matte-black, skeletonized dial, three sword-shaped, luminescent hour, minute, and seconds hands, and luminescent index and Arabian hour markers, and it's mounted on thick, black rubber straps with a heavy-duty clasp.
Something to add to the "if I'm ever a millionaire" list! 🙂
POLAROID SOCIALMATIC CAMERA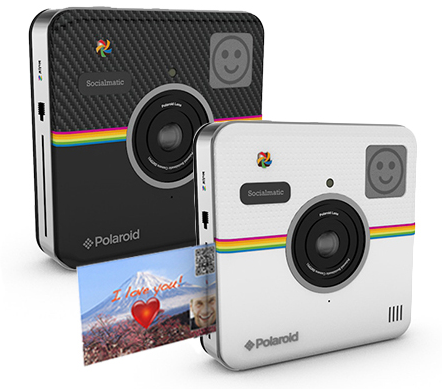 If most of your pictures end up on a social network like Instagram, Facebook, or Twitter, then you'll like the Polaroid Socialmatic.
It comes with WiFi connectivity, Android installed, and a 4.5-inch touchscreen, so you can load it up with all your favorite apps for photo sharing. It also features a built-in printer that prints two- by three-inch snaps to distribute by hand.
SAMSUNG GALAXY GEAR SMARTWATCH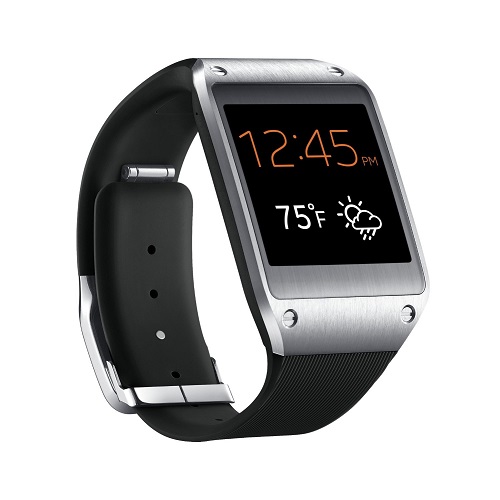 Before I even talk about the watch, I have to share with you what is probably the worst commercial I've ever seen. Kudos, Samsung:
I actually have to wonder if this was intentional to create viral trolling, or if someone at Samsung actually thought it would sell the watch?
Well, either way, the watch is actually pretty cool.
It can pair with any Samsung Galaxy device, and then do various cool things like…
Discreetly notify you of incoming text messages, emails, Facebook activity, etc., and then let you preview their contents and open them on your larger device
Interact with music, letting you browse, pause, play, skip, or adjust volume

Place and receive calls using the built-in microphone

Give your Samsung device voice command like "Call so-and-so," "What's the weather like?", and "When's my next appointment?"
Take pictures with the built-in 1.9 megapixel camera
And more
SONY FDR-AX100 4K CAMCORDER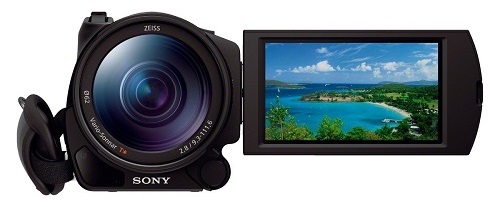 If you haven't seen a 4K TV yet displaying 4K video, you're going to be blown away when you do. The picture is so vibrant and crisp it's like you're looking through a window at the actual thing.
The problem with these TVs at the moment, however, is the lack of content to take advantage of it. Well, with the Sony FDR-AX100, you can just make your own.
This remarkable little video camera is capable of capturing ultra HD, 4K video with a 14 megapixel sensor, a Carl Zeiss lens, and a BIONZ X processor. It also has built-in WiFi and NFC (near field communication) connectivity, so you can pair it with your phone, which can then be used as a remote control.
BOOK OF THE WEEK:

ROGUE WARRIOR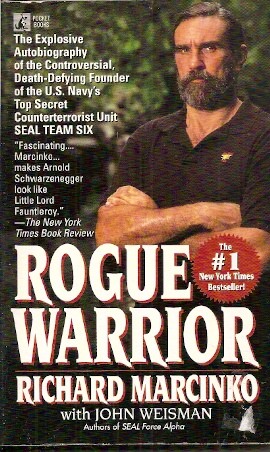 I saw Lone Survivor last weekend (PLEASE EXPLAIN WHY THEY DIDN'T JUST HAVE THE GOAT HERDERS MARCH WITH THEM UNTIL THEY MADE CONTACT WITH THEIR BASE?) and it reminded me of this book, and how enthralled I was with Richard Marcinko's crazy antics as a SEAL.
This book chronicles Marcinko's harrowing missions across Vietnam and other theaters of war, as well as his prodigious rise through the Navy ranks. This is the guy that created and ran both SEAL Team SIX and Red Cell, so you know he has some stories to tell.
My favorite part of the book was definitely his account of Vietnam, where he and his merry band of marauders cheated death so many times that Marcinko finally concluded that he must just be unkillable. This, then, inspired him to take on riskier and riskier missions, and his devastating success in these missions eventually convinced the Viet Cong to place a bounty on his head.
If you like tales of superhuman toughness and resolve, you'll like Rogue Warrior.
What do you think of this week's picks? Have anything you'd like to share? Let me know in the comments below!