5 Healthy Pasta Recipes That Will Blow Your Taste Buds Away
Healthy pasta recipes are one of my favorite food indulgences. You get a ton of taste that is actually pretty easy to fit into any type of meal plan (you generally have more room for carbs than fats).
I also love how versatile pasta dishes are. While you can't go wrong with staples like bolognese, pesto, and vodka sauce dishes, you can get quite creative with combinations of ingredients and tastes.
In this article, I share 5 fantastically different, high-protein pasta dishes that will make your mouth water. Enjoy!
Love-Your-Veggies Pasta
Picture courtesy of TheKitchn
Vegetables are as filling as pasta yet provide more nutritional value, making this recipe is a great way to satisfy hunger without going overboard on calories.
Directions
Put a large pot of water on the stove to boil.
Start the sauce by heating 1 Tbsp. olive oil in a skillet over medium-low. Cook 1 Tbsp. minced garlic for one minute, and then add 2 cans of seasoned diced tomatoes (about 30 oz.), 1 Tbsp. balsamic vinegar, 1 tsp. dried basil, and a pinch of crushed red pepper. Let the sauce simmer for about 15 minutes while preparing pasta, and stir frequently.
Add one box (12 oz.) of rigatoni to the pot of boiling water. Five minutes later, add 1 cup frozen peas and 1 lb. fresh broccoli florets, and then cook together with pasta for about 3 minutes, or until pasta is finished.
In a large bowl, mix sauce, pasta, and veggies together, and top with 1/3 cup reduced fat feta.
Nutrition Facts (Per Serving)
Serves 4
Calories: 429
Protein: 21 grams
Carbs: 85 grams
Fat: 7 grams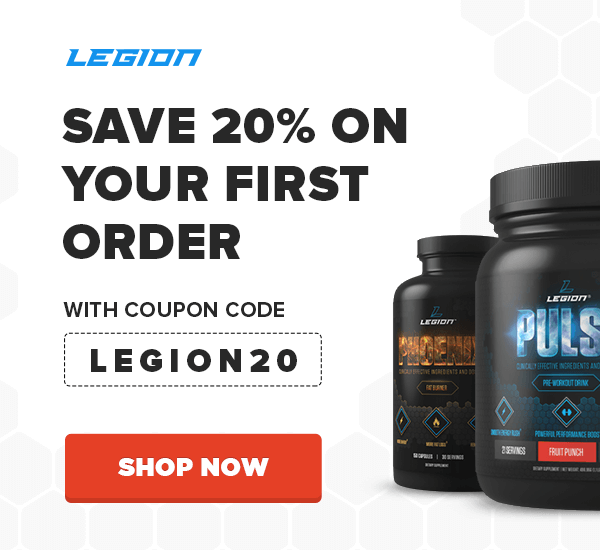 Linguine with Squash, Bacon & Goat Cheese
Picture courtesy of GreensNChocolate
One bite of this pasta dish will trick you into thinking you're eating a gut-busting meal. With the rich flavors of bacon, goat cheese, and butternut squash, this tastes indulgent yet won't wreck your balanced diet.
Directions
Begin by cooking 6 slices of bacon in a skillet for about 5 minutes on medium heat. Transfer bacon to a paper towel to remove excess grease, and crumble into sizeable pieces. Drain the bacon fat out of the pan, leaving 2 Tbsp. in the skillet.
In the bacon fat, cook 4 to 5 cups of peeled and diced butternut squash and 2 cloves minced garlic, sautéing for 3 to 5 minutes over medium heat. Add 1 1/2 cups chicken broth and 1 tsp. salt, cover to simmer, and stir regularly. The squash will take about 20 to 25 minutes to become tender. Stir in 2 oz. crumbled goat cheese when finished.
Bring a large pot of water to boil, and add 1 box (12 oz.) of linguine, and cook for about 8 minutes. Drain and add to a large bowl. Stir in the garlic-squash sauce, and mix well. Finish with 1 Tbsp. olive oil, bacon bits, 2 oz. goat cheese, and 2 tsp. black pepper.
Nutrition Facts (Per Serving)
Serves 6
Calories: 470
Protein: 23 grams
Carbs: 60 grams
Fat: 17 grams
Buffalo Chicken Lasagna
Picture courtesy of FeastingAtHome
Homemade lasagna in a slow cooker is already exciting. But layer all the flavors of Buffalo chicken in there, and you might just have the perfect dinner. It's also loaded with protein so this pasta meal is a real homerun.
Directions
In a large bowl, make the sauce by combining 1 cup Frank's Red Hot Buffalo Sauce (or your favorite substitute) and 28 oz. simple pasta sauce. Add 3 pre-cooked boneless skinless chicken breasts, shredded or cut in strips.
Grease a 5-quart slow cooker, and ladle sauce until the bottom is covered. Add a sheet of uncooked lasagna noodles, broken to fit inside. Add a layer of ricotta cheese, followed by diced bell peppers and a handful of shredded mozzarella and cheddar cheeses. Repeat the layering steps until you've used 15 oz. ricotta cheese, 1 cup shredded mozzarella, and 1 cup cheddar. Top with the last of the sauce and cheese. Add 1/4 water over the lasagna, and cook on low for 4 to 5 hours.
Nutrition Facts (Per Serving)
Serves 8
Calories: 459
Protein: 34 grams
Carbs: 36 grams
Fat: 19 grams
 

Want to know how to build muscle and lose fat eating delicious foods like these?"Dieting" doesn't have to suck. You CAN eat foods you like and have the body you want!
Pasta with Sausage, Basil & Mustard
Picture courtesy of Emily Bites
Pasta and sausage are a classic pairing like PB&J, and this recipe gives it a twist with mustard instead of tomato sauce. To keep the fat content under control, low-fat cream cheese is used instead of the more traditional heavy whipping cream.
Directions
Bring a large pot of water to boil, and add 1 box (12 oz.) of penne or medium shells. It will take about 7 or 8 minutes to be al dente.
As the pasta cooks, heat 1 Tbsp. extra-virgin olive oil in a high-walled skillet. Remove 8 hot Italian sausages from casings, and add ground meat to the pan. Brown over medium-high heat for 5 minutes.
Add 3/4 cup dry white wine, and scrape the bottom of the pan. Simmer for about 5 minutes.
Stir in 3/4 cup (6 oz.) low-fat cream cheese, 3 Tbsp. grainy mustard, and a pinch of crushed red pepper. Continue to cook for a couple minutes.
Remove skillet from heat, and stir the cooked pasta right into the sausage. Add 1 cup thinly sliced basil. Toss and serve.
Nutrition Facts (Per Serving)
Serves 4
Calories: 558
Protein: 20 grams
Carbs: 65 grams
Fat: 21 grams
Ramen with Pork, Egg & Spinach
Picture courtesy of Serious Eats
Need a quick dinner for one? Ramen is a standby for a cheap, filling meal, but by adding to it, you can make it a great bowl of pasta.
Directions
Start by bringing 2 cups of water to a boil.
Meanwhile, wash and slice 3 medium button mushrooms and 2 green onions. Add the ramen noodles to the boiling water to cook for about 5 minutes. As the noodles cook, you can also prepare 2 oz. sliced pork tenderloin in the water. One at a time, add each piece into the pot and gently move it across the top. Set pork aside.
Mix in half the seasoning packet. Lower the heat before stirring in the mushrooms, green onions, and 1 cup fresh spinach. The water should be hot, but not boiling. Cook for another one or two minutes.
Push all the ingredients to the sides of the pot, and crack one large egg into the space you've made in the middle. The egg is poached once the whites are solid. Transfer to a bowl, and top with 1 tsp. garlic chili paste.
Nutrition Facts (Per Serving)
Serves 1
Calories: 373
Protein: 29 grams
Carbs: 31 grams
Fat: 15 grams
What did you think of these healthy pasta recipes? Have anything else to share? Let me know in the comments below!
Want to know how to build muscle and lose fat eating delicious foods like these?
"Dieting" doesn't have to suck. You CAN eat foods you like and have the body you want!
Click Here to Learn How
OVER 100,000 PEOPLE HAVE USED MY COOKBOOK TO GET THE BODY THEY WANT EATING THE FOODS THEY LOVE. WILL YOU BE NEXT?
What if I told you that just about everything magazines and trainers "teach" you about dieting is wrong?
What if you could build muscle and lose fat eating "naughty" foods every week?
What if you didn't have to suffer through low-carb dieting to get lean? In fact, what if you could eat all the carbs you wanted?
And what if you didn't have to gorge yourself just to gain muscle and didn't have to put on pounds and pounds of ugly fat, either?
In short, what if I told you that proper dieting--whether you want to maximize fat loss or muscle growth--is much simpler and more enjoyable than you've been led to believe?
Imagine eating delicious, filling meals every day...never feeling starved or stuffed...having great energy levels and workouts...and watching your body respond exactly as you desire, dropping fat or adding muscle each and every week.
And imagine finally understanding how proper dieting really works, never again falling for the BS, tricks, and gimmicks pushed by "gurus" and other shysters.
Well, I have good news.
All these "fantasies" can be a reality...if you know how to do a handful of "little" things correctly.
You see, when you know how to diet properly--and this doesn't mean learning to eat boiled chicken and raw broccoli six times per day--getting lean and muscular becomes simple, convenient, and dare I say...enjoyable.
And this book will show you the way.
If you enjoyed this article, get weekly updates. It's
free

.
Sending...
Great! You're subscribed.
100% Privacy. We don't rent or share our email lists.
Recommended For You