Believe it or not, it's possible to still eat relatively healthy while in a hurry. Fast food restaurants do have options that will leave you feeling satiated without feeling sick or sorry.
It might take a little more effort than ordering what looks like the best or cheapest thing on the menu. You may have to count some calories, and you might even have to consult a secondary menu, but if you play your cards right, you can end up doing right by your diet.
Let's find out how a proper nutritionist goes about ordering fast food, shall we?
The Guidelines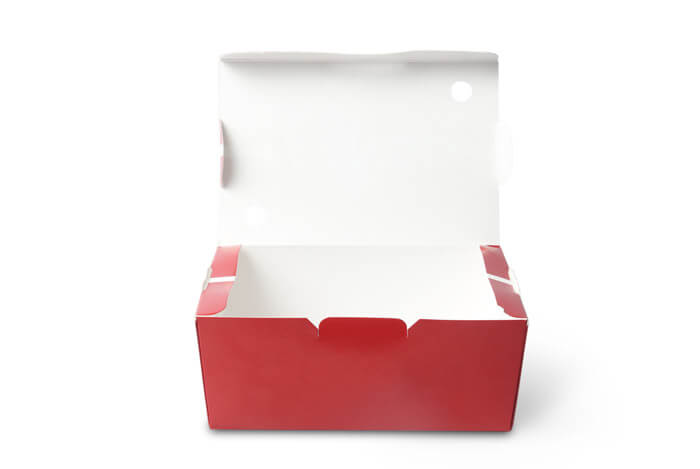 The first thing a nutritionist knows when deciding what to eat from a particularly unwholesome eatery, is to search for nutrition information about the foods available.
When trying to stay "healthy" at fast food places, look for food that offers a combination of macronutrients without losing control and going for high calories, sugar, or sodium.
If you're grabbing lunch, which I'll focus on today, here's what to shoot for:
Low(ish) calories – 500 calories is a good starting place. It'll be tough, but it's possible. Some fast food chains have food on their menus where the entrée alone contains more than a thousand calories. That's a recipe for disaster if you're trying to stay healthy – unless you only want to eat once a day.
High protein – look for at least 20 grams of protein. If you can find more, awesome. Protein is great for making you feel fuller, while helping you build muscle mass.
Lower sugar – try to avoid eating a meal with more than 20 grams of sugar. This can be as simple as not including a soda with your order.
No trans fat – none. Most semi-healthy dishes already omit this.
Be careful with condiments – some fast food condiments, like mayonnaise and other oil-based sauces, add lots of fat and calories to your meal.
Go for grilled instead of fried – when foods are fried, they tend to absorb a lot of fat.
Also, think about portion control. Save some for the rest of the ride instead of eating it all at once.
Remember, you don't have to have the fries. If you do, keep in mind that even a small McDonald's fry contains 230 calories.
If you can carefully pick a meal that falls within these parameters, you shouldn't have to feel guilty about your fast food choice, and you won't have to make your fellow passengers angry with you when you ask them to find a better option that leads you off the road.
Find the Perfect Supplements for You in Just 60 Seconds
You don't need supplements to build muscle, lose fat, and get healthy. But the right ones can help. Take this quiz to learn which ones are best for you.
Take the Quiz
Best Choices at the Worst Offenders
Here's a short list of items you can choose at these chains.
Burger King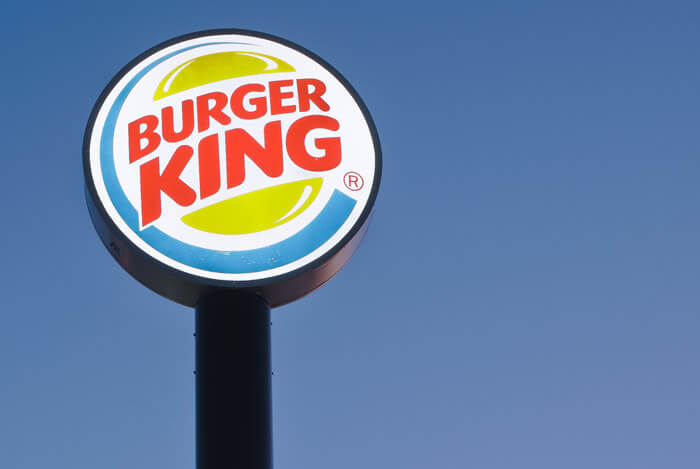 I never would have thought that one of the more infamous fast food chains actually had a vegetarian option. The meat substitute here is a MorningStar Farms Garden Veggie Patty.
This sandwich, and a meal including apple fries and a milk, has only 465 calories, a great 32 grams of protein, 66 grams of carbohydrates, 8 grams of fiber, 1 gram of saturated fat, and a total of 1,180 milligrams of sodium.
McDonalds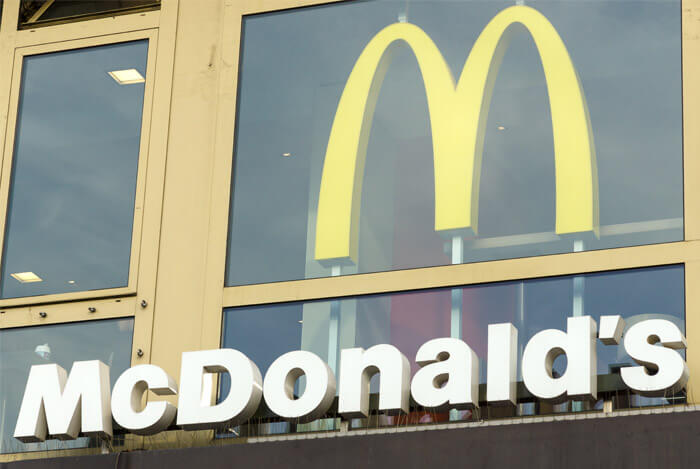 Southwest Salad with Grilled Chicken
The Southwest Salad comes in at 320 calories, with 9 grams total fat, 3 grams of saturated fat, and…960 milligrams of sodium.
Just watch your dressing portions.
Also, McDonald's offers plain old side salads on their menu as well, without all the extras of the Southwest Salad. If you got an original, regular burger (no cheese), you'd only have around 250 calories and 520 milligrams of sodium, with a side salad as a substitute for fries for only 15 extra calories.
Subway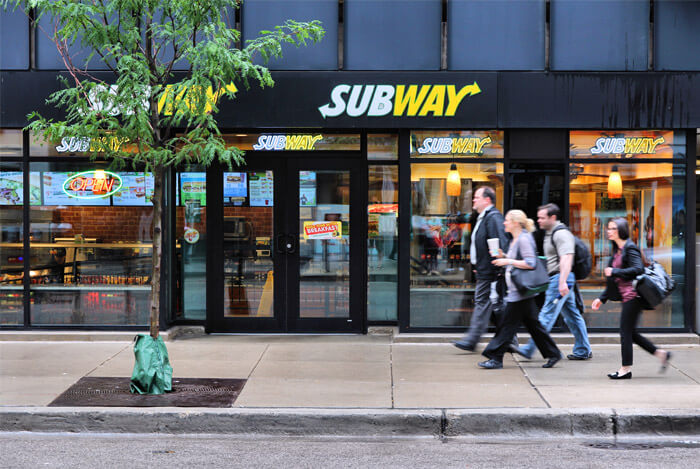 While people have long thought Subway to be one of the healthier fast food options in general, that's not really the case. Some of their sandwiches can be pretty high in fat and calories, as well as high in sodium.
If you do go to Subway, stick to their healthiest options.
The Double Chicken Chopped Salad comes in at only 220 calories, 36 grams of protein, 4.5 grams total fat, 480 milligrams of sodium, and 4 grams of fiber. An added bonus, you're also getting 50% of your daily value of vitamin A and vitamin C.
Taco Bell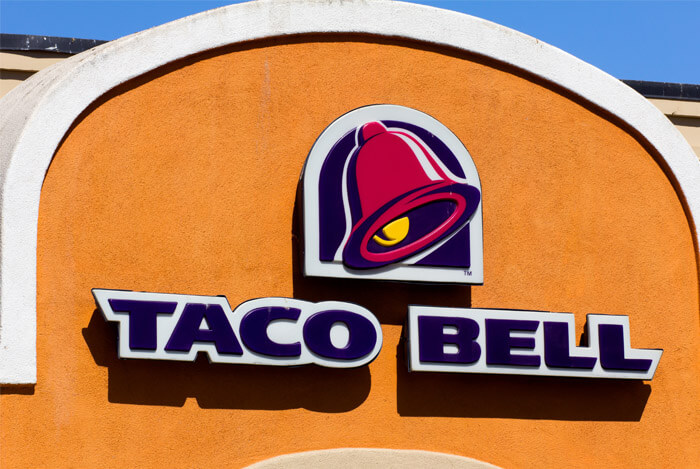 Even the lowest of the low calorie options on the Taco Bell menu still comes packed with salt, so when choosing based on calorie count, still keep in mind that you might end up going overboard on your sodium intake.
The Shredded Chicken Burrito contains 400 calories, 16 grams of protein, 18 grams of fat, 46 grams of carbohydrates including 3 grams of sugar, and a still somewhat manageable 960 milligrams of sodium.
In-N-Out Burger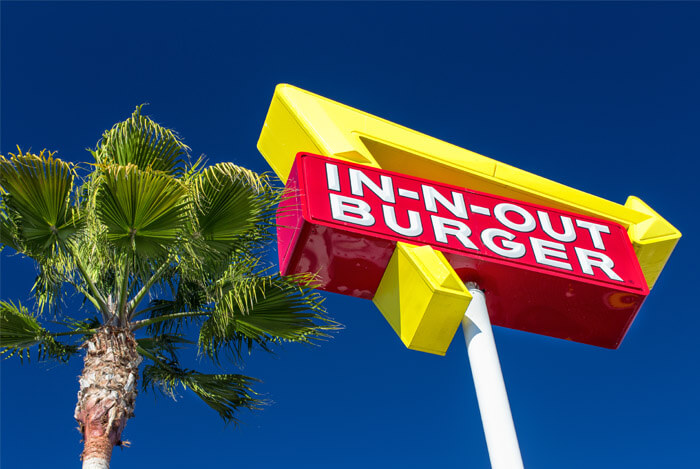 If you live in the West-to-Midwest, you're likely pretty familiar with In-N-Out Burger, so the Protein Style Cheeseburger is your best bet.
Replacing the bread with a lettuce wrap, this sandwich is undoubtedly the healthiest option on the menu, especially if you're watching your carbs.
The Protein Style Cheeseburger contains 330 calories, 25 grams of total fat with 9 grams of saturated fat, 720 milligrams of sodium, 18 grams of protein, and 11 total carbs with 7 grams of sugar.
The Bottom Line on Fast Food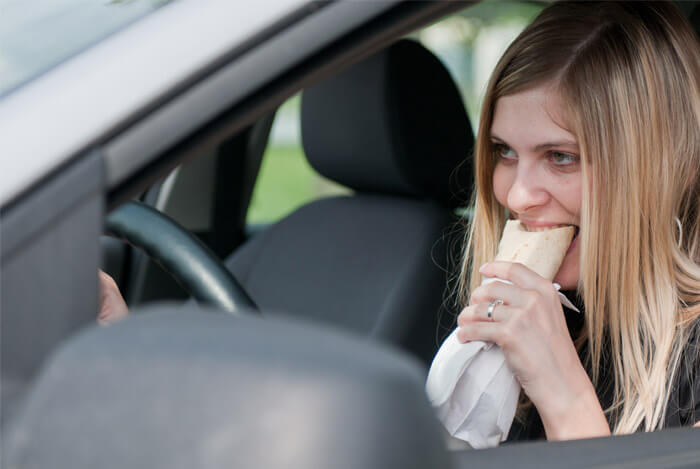 While most nutritionists prefer to avoid all fast food restaurants like the plague, every now and then they can actually be impressed by what they find.
You might just be able to convince the hungry people staring daggers at you, that one of these would be a better alternative to whatever grease-trap they were considering before.
Change is happening as consumers become more aware, but we all have to wise up to what we're doing to our bodies when we eat these foods.
At the end of the day, regardless of whether society changes or not, at least now you'll be able to make healthier choices when you order fast food.
What's your take on fast food? Have anything else you'd like to share? Let me know in the comments below!