Do you want to know how to use science to optimize your health, fitness, and lifestyle?
Do you want to know how to protect yourself against misguided, misleading, and even menacing advice supposedly supported by research?
And do you want to get up to speed quickly, regardless of your educational background?
If so, then my new book Fitness Science Explained is for you.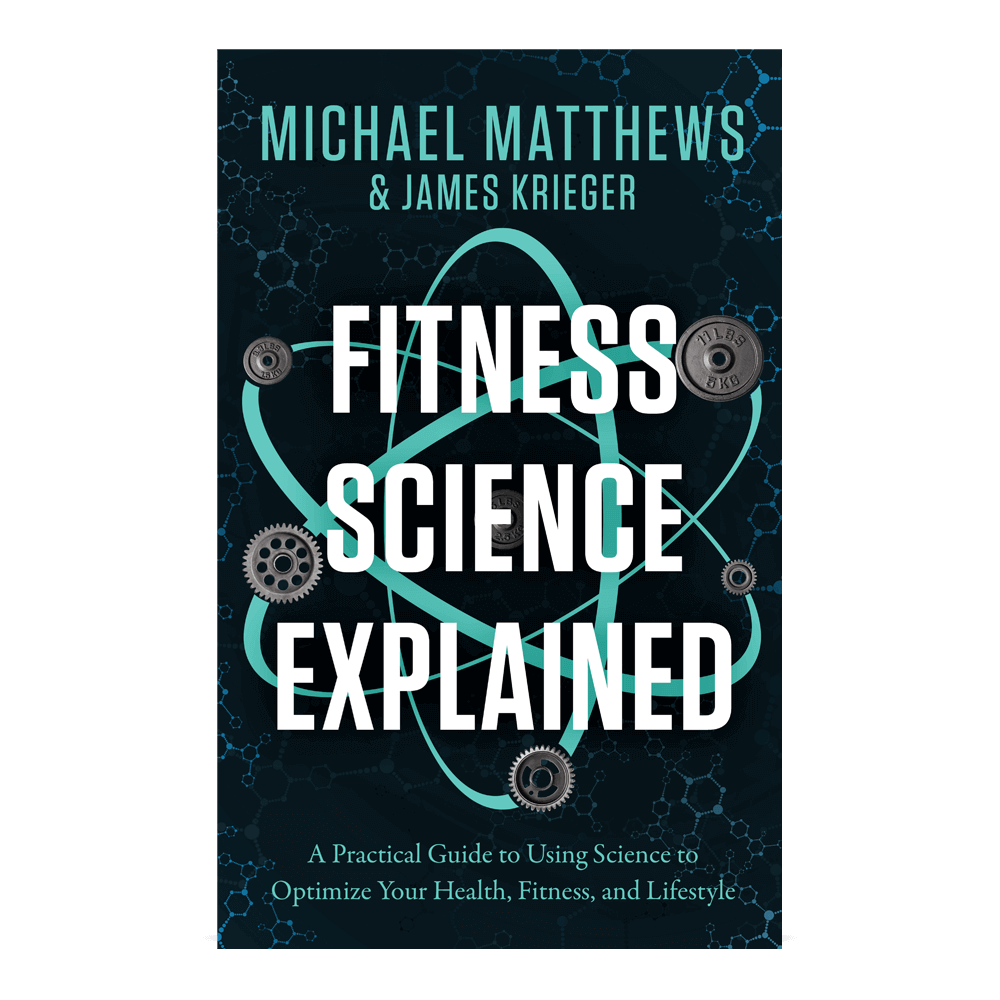 It's a crash course in reading, understanding, and applying scientific research, and it teaches you in simple terms what most people will never know about how to not suck at science.
Fitness Science Explained covers all of the big moving parts, including . . .
The basics of the scientific method
The differences between randomized trials and observational studies
The power of the placebo effect
The importance of sample sizes
The anatomy of statistical analysis
And much more
You'll also learn how to get access to full-text studies (without spending a fortune) and the most popular journals for exercise, nutrition, and supplementation, and you'll get a scientist-formulated "cheat sheet" that'll help you quickly and accurately estimate the quality of research you want to review.
So, whether you want to discover and use evidence-based methods for building muscle or losing fat faster, reducing your risk of disease or dysfunction, or maximizing some other aspect of your body, mind, or life, this book will show you the way.
Click here to get your copy now:
⇒ https://legionathletics.com/products/books/fitness-science-explained/
And get ready to learn how to use science to get fitter, healthier, and happier.
Go for it!
P.S. Also, to celebrate this joyous occasion, I'm giving away $1,500 in Legion gift cards!
All you have to do for a chance to win is…
Forward the receipt email to [email protected]
. . . and voila, you're entered in the giveaway.
You have to act fast, though, because the winners will be chosen on Friday, September 4th.
You can also increase your chances of winning by buying extra copies of the book (any formats). Specifically . . .
If you buy 3 copies, you'll get 5 giveaway entries (+400% chance to win).
If you buy 5 copies, you'll get 8 giveaway entries (+700% chance to win).
If you buy 10 copies, you'll get 15 giveaway entries (+1400% chance to win) plus an autographed copy of the book.
So, for instance, if you buy the paperback, ebook, and audiobook, you'll get 5 entries to win, and if you buy 3 paperbacks as well as the ebook and audiobook, you'll get 8 entries, and so forth.
Click here to buy your copy (or copies!) of Fitness Science Explained:
⇒ Click here for the paperback
⇒ Click here for the audiobook