I'm not ashamed to admit that I'm kind of a sucker for cool stuff. I like nifty gadgets, quirky decoration pieces, nice clothes (and shoes!), good books, and fun games.
In this series of weekly posts, I share whatever currently has my fancy. Maybe some of it will catch yours as well!
(Oh and in case you're wondering, while I do participate in Amazon's affiliate program, I'm not paid to promote anything–I just do it for fun.)
VIDEO OF THE WEEK:
'80S GAME OF THRONES INTRO
What if Game of Thrones were a cheesy '80s TV show? I'd still watch it!
Find the Perfect Supplements for You in Just 60 Seconds
You don't need supplements to build muscle, lose fat, and get healthy. But the right ones can help. Take this quiz to learn which ones are best for you.
Take the Quiz
CLOUD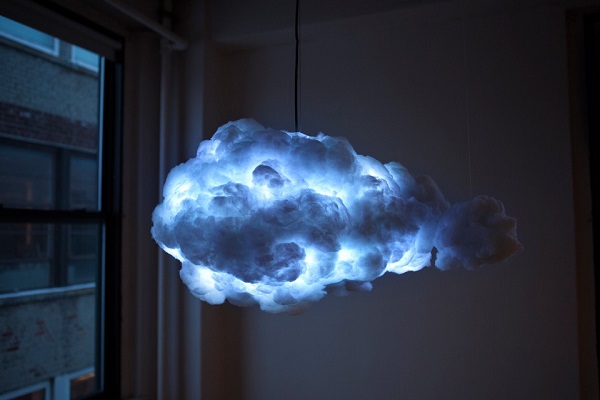 Nope, Cloud isn't a fancy Wi-Fi connected device that captures and uploads your entire life to a server somewhere. It's, well, a cloud. And it stays in your house and does…cloud-like things. Check it out:
Pretty neat, right? It was created by artist Richard Clarkson and lets you enjoy a "storm" whenever you want thanks to its color-changing lights and speaker system. If you'd rather jam out with a light show, it comes with Bluetooth connectivity for streaming music as well.
GAMEVICE GAME CONTROLLER

The Gamevice Controller gives you a console-style gaming experience on your iPad mini. It already supports thousands of games, it's plug-and-play (no need to pair with Bluetooth), and its light, ergonomic design fits both hands comfortably.
FRED AND FRIENDS SAMURAI CAKE SLICER

 If you want to cut your baked goods with swift, silent, and deadly precision, then you want the right type of cake slicer. This (plastic) samurai sword will do nicely.
GARMIN APPROACH S4 WATCH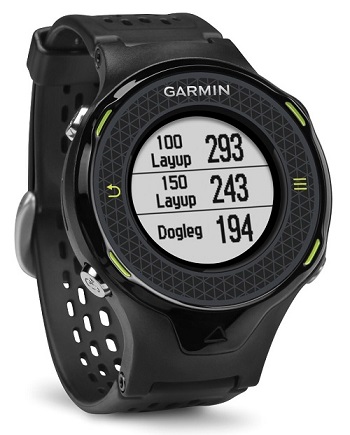 If you're even semi-serious about playing golf then you probably spend far too much money on this damn "pastime" than you should…but you've got to check out the Garmin Approach S4 watch. 🙂
The S4 is a powerful, GPS-enabled "virtual caddy" with a plethora of useful features and functions:
The yardages are very accurate when compared with a laser rangefinder (within a yard or two)
It's great for tracking the distance you hit each of your clubs (hit the ball, click, go to ball, click, done)
The touchscreen makes for easy, quick use and can be read in the sunlight
Distances to the front, middle, and back of greens are shown, as well as lay-up and dogleg distances
The Green View feature is great for seeing the actual shape of the green and it also allows you to drag the pin into the appropriate position for perfect yardage accuracy
It's also very light and unobtrusive. I wear mine on my left wrist when I play and don't even notice it when I'm swinging.
BOOK OF THE WEEK:
PANZER COMMANDER: THE MEMOIRS OF COLONEL HANS VON LUCK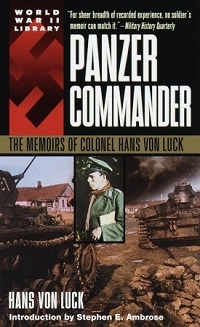 I'm a bit of a history nut (I've plowed through hundreds of hours of Great Courses lectures) and especially like military history.
The best historical reads are almost always biographies as they give you so much more than a dry account of "this happened followed by that"–they give you the vicarious experience of the period and events and the great ones also give you profound lessons on how to navigate the ups and downs of life.
Well, Panzer Commander is one of the great ones.
Hans Von Luck was a tank commander and one of Nazi Germany's most decorated soldiers, and in this book he takes us behind the turret to experience each of the major military campaigns of the war from the blitz through Poland to the disastrous Battle of the Bulge and finally to his bleak days as a prisoner of war in a Russian gulag (which was particularly interesting to see through his eyes).
As other readers have noted, the actual descriptions of the military battles themselves are a bit dry and, at some points, confusing due to a lack of maps, but all in all I thoroughly enjoyed von Luck's anecdotes as well as the "behind-the-scenes" view  of the Wehrmacht that only someone as prominent as von Luck could provide.
MOVIE OF THE WEEK:
A BEAUTIFUL MIND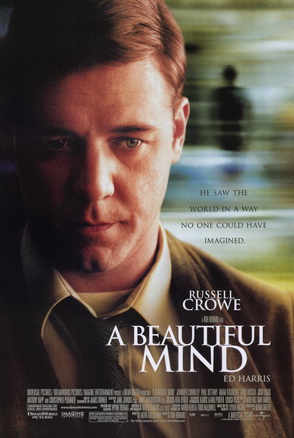 There's a reason this movie won 4 Oscars: it's one of the best movies of its type that I've ever seen.
This movie is (loosely) based on the biography of John Forbes Nash, an American mathematician whose pioneering work on game theory won him the 1994 Nobel Prize in Economics, and is a riveting tragedy of tortured genius.
You see, despite his great brilliance, Nash was also a paranoid schizophrenic, and thanks to what I think is Crowe's greatest performance to date, we experience what it's like to fight back against a kaleidoscopic mind that can crack infinitely complex codes but which also slides into almost phantasmagoric states where nothing is as it seems.
Complex, intelligent movies with a visceral tension and suspense are rare, and this stands out as one of the greatest. If you liked Shutter Island or Good Will Hunting, I guarantee you'll like A Beautiful Mind.
What do you think of this week's picks? Have anything you'd like to share? Let me know in the comments below!