In this podcast I interview author and coach George Fear on how to get and stay lean using a habit-based approach as opposed to counting and tracking.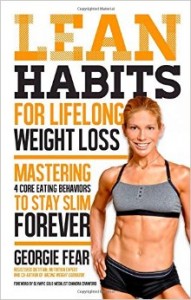 ARTICLES RELATED TO THIS PODCAST:
Warning: You're Making Life Harder by Not Using Mini-Habits
How I Use Calorie Cycling to Build Muscle and Stay Lean
The Definitive Guide to Leptin and Weight Loss
The Definitive Guide to Effective Meal Planning
The Definitive Guide to Reverse Dieting
The Definitive Guide to Why Low-Carb Dieting Sucks
Does Alcohol Consumption Affect Weight Loss and Muscle Growth?
Oh and if you like this episode want to be be notified when new episodes go live, then head on over to iTunes, Stitcher, YouTube, Soundcloud, or Google Podcasts and subscribe.
Lastly, if you want to support the show, please drop a quick review of it over on iTunes. It really helps!
What did you think of this episode? Have anything else to share? Let me know in the comments below!