7 Healthy (and Delicious) Egg Recipes That Are Under 500 Calories
Eggs are a nutritional powerhouse. The white packs a lot of high-quality protein and the yolks contain healthy fats and cholesterol as well as micronutrients like vitamin A, calcium, and phosphorous.
What also makes eggs awesome is how versatile they are. These healthy egg recipes combine them with other nutritious ingredients like avocado, mushrooms, chili peppers, and oats, as well as several other sources of protein like shrimp and turkey.
Enjoy!
Poached Eggs in Chile Broth
Picture courtesy of Two Blue Lemons
This is delicious recipe on its own, or it makes a hearty brunch whether it's served with warm tortillas, over rice, or on thick toast.
The Fresh Egg Cookbook not only has 100+ more egg recipes like it, but it also has helpful tips on raising hens so you can harvest eggs in your own backyard.
Serves 8
Ingredients
1 can (16 oz.) fire-roasted crushed tomatoes
3 cups chicken stock
2 Tbsp. olive oil
1 medium yellow onion, sliced
1 tsp. salt
1 tsp. freshly ground black pepper
2 garlic cloves, minced
1 jar (7 1/2 oz.) roasted red peppers, chopped
1 can (7 oz.) green chiles, chopped
8 large eggs
1/2 cup shredded manchego cheese
1/2 cup low-fat sour cream
Instructions
1. In a large bowl, combine the crushed tomatoes and a cup of the stock.
2. Heat the olive oil in a large skillet over medium-high heat, and sauté the onion with the salt and pepper until golden, about 10 minutes. Add the garlic and cook for another minute longer. Add the roasted pepper, green chiles, tomato-broth mixture, and the remaining 2 cups of stock. Bring to a boil; then simmer for 5 minutes.
3. Gently crack the eggs into the simmering broth (for an extra-careful approach, crack the eggs into a cup before sliding them into the broth). Cook for 6 – 8 minutes, basting occasionally with the broth. The exact time will depend on how well done you like the yolk.
4. With a slotted spoon, scoop out the eggs and place one in each soup bowl. Ladle the broth over the eggs. Garnish with cheese and a spoonful of sour cream before serving.
Nutrition Facts (Per Serving)
Calories: 179
Protein: 8 grams
Carbs: 10 grams
Fat: 12 grams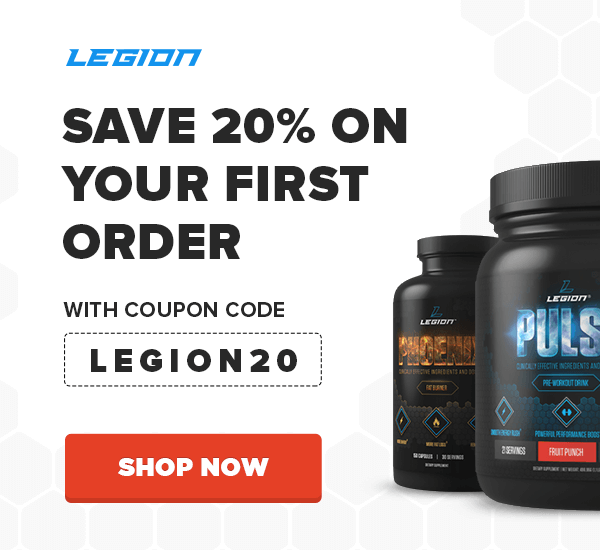 Sausage & Kale Quiche with Spaghetti Squash Crust
Picture & recipe courtesy of Food Done Light
If you're looking for a gluten-free alternative to crust so you can still have quiche, try this recipe which features an ingenious use of spaghetti squash.
Shred it, season it lightly, and spread it out into a pie pan or tart dish. Then bake it for 15 minutes to turn it into a crust that's craving a savory filling so you can have a healthy breakfast or brunch.
Serves 4
Ingredients
Crust:
1 large spaghetti squash (about 4 lb.)
1/2 tsp. kosher salt
1/8 tsp. freshly ground black pepper
 Filling:
1 tsp. oil
8 oz. turkey (or chicken) sausage
3 cups baby kale mix
3 large eggs
6 egg whites
1 cup low-fat milk
4 oz. sharp cheddar cheese, shredded
1/2 tsp. kosher salt
1/8 tsp. freshly ground black pepper
Instructions
1. Prick spaghetti squash all over with a fork. Microwave on high for 15 minutes, and let cool slightly.
2. Preheat the oven to 425°F.
3. Place the spaghetti squash on a cutting board, and cut it in half. Scoop out and discard the seeds.
4. Using a fork, shred the remaining squash. Place into some paper towels or a clean kitchen towel; squeeze out as much water as possible. Transfer the squash to a bowl, and mix in salt and pepper.
5. Press the squash into a tart pan to evenly cover the bottom. Bake for 15 minutes, and let cool. Reduce oven to 325°F.
6. Add oil to a skillet, and place over medium-high heat. Add sausage, and break up into small pieces. Once it's cooked completely, the sausage will be browned and no longer pink.
7. Add kale, and cook until the greens have fully wilted, about 3 minutes. Remove from heat, and let cool.
8. In a large bowl, mix together eggs, egg whites, milk, cheese, salt, and pepper. Stir in the sausage and kale.
9. Pour the filling into the prepared crust, and bake for about 45 minutes. Once eggs are set, remove the quiche from the oven.
Nutrition Facts (Per Serving)
Calories: 345
Protein: 30 grams
Carbs: 14 grams
Fat: 20 grams
Vanilla Egg Protein Custards
Picture & recipe courtesy of Sugar-Free Mom
Every now and then, you'll find a new way to integrate protein powder into your diet that will blow your mind. This dessert is definitely on that list.
It's satisfying with stevia, but you can also use honey or maple syrup if you need the real sugar. Just keep in mind that it will add about 85 calories per serving.
Serves 5
Ingredients
3 cups unsweetened almond milk
4 large eggs
1 scoop WHEY+ vanilla protein isolate
2 tsp. pure vanilla extract
1/4 tsp. salt
1 tsp. liquid vanilla stevia (or 1/2 cup honey)
Cinnamon or nutmeg
Instructions
1. Preheat the oven to 350°F. Grease six ramekins, and arrange ramekins on a 9" x 13" baking dish.
2. In a saucepan over medium-high, heat the milk until it's steaming but not boiling.
3. In a stand mixer, beat together eggs, protein powder, vanilla extract, stevia (or other sweetener), and salt until well blended.
4. Slowly stir some hot milk into the egg mixture to temper it. This will prevent the heat from cooking the eggs. Then, slowly and gradually mix in the remaining milk.
5. Pour the egg custard mixture into the prepared ramekins. Sprinkle cinnamon or nutmeg over the top, and place the dish in the center of the oven.
6. Pour hot water into the baking dish until the ramekins are halfway covered. Bake for 25–30 minutes.
7. Remove the dish from the oven, and then transfer the ramekins to a wire cooling rack. Let cool for 10 minutes.
8. Enjoy warm, or refrigerate.
Nutrition Facts (Per Serving)
Calories: 98
Protein: 10 grams
Carbs: 2 grams
Fat: 5 grams
Want to know how to build muscle and lose fat eating delicious foods like these?"Dieting" doesn't have to suck. You CAN eat foods you like and have the body you want!
Avocado Egg Salad and Salmon Sandwich
Picture & recipe courtesy of Skinnytaste
Egg salad is not known for being an exciting lunch, but nothing with smoked salmon can qualify as boring. This sandwich also has avocado mixed in with the egg salad, plus a layer of sliced cucumber for a crisp and cool finish.
The recipe recommends making this an open-faced egg salad sandwich, but if you don't mind the extra carbs, you can go ahead and enjoy it with a second slice of bread.
Serves 4
Ingredients
2 large hard-boiled eggs
2 large hard-boiled egg whites
1/2 (2 oz.) medium avocado, cut into 1/2 inch dice
1 Tbsp. light mayonnaise
1/2 tsp. Dijon mustard
1/2 tsp. caper brine (optional)
1/2 Tbsp. finely chopped fresh chives or dill
1/4 tsp. salt
Pinch of freshly ground black pepper
12 thin slices cucumber
4 slices (4 oz.) Wild Nova Scotia salmon (or lox)
4 slices whole-grain sliced bread, toasted
Instructions
1. In a bowl, add the egg yolks, avocado, light mayo, mustard, caper brine, chives, salt, and pepper. Mash with a fork.
2. Chop the egg whites, and mix them in with the yolks. Adjust the seasonings as needed.
3. To assemble, place 1 oz. salmon on each slice of bread. Top with the cucumber, and evenly divide the egg salad between the bread or toasts.
Nutrition Facts (Per Serving)
Calories: 226
Protein: 17 grams
Carbs: 23 grams
Fat: 8 grams
Smashing Savory Oats and Eggs
Picture & recipe courtesy of Train Eat Gain
Can't decide between oatmeal and eggs for breakfast? Have them both with this dish. For added nutrition – not to mention flavor – there's also fresh spinach, bell peppers, and garlic powder.
Complete with a sunny-side up fried egg on top, this is one of the most comforting healthy breakfasts there is.
Serves 1
Ingredients
1/2 cup steel-cut oats
1 cup milk
2 Tbsp. grated Parmesan cheese
1/8 cup fresh spinach
1/2 red bell pepper, diced
1 egg
Salt and freshly ground black pepper to taste
1 tsp. red pepper flakes
1 tsp. garlic powder
1 tsp. extra virgin olive oil
Instructions
1. In a saucepan on the stove, bring milk to a boil. Stir in the oats, and reduce the heat to medium. Cook for about five minutes, checking to stir a couple times.
2. Lightly coat a non-stick frying pan with olive oil, and cook the egg to your liking. For sunny-side up eggs, prepare the pan over medium-high heat. Carefully crack the eggs into the pan, and season with salt and pepper. Once the whites are opaque and the yolk looks as firm as you like,
3. Optionally, if you want the yolks to be more cooked, cover the pan for a few moments.
4. Meanwhile, place another pan over medium heat with a small amount of oil. Cook the bell pepper for a few minutes, and once softened, throw the spinach and seasonings into the pan. Remove from heat one the spinach starts to wilt, about 2 minutes.
5. While the oats are hot, stir in the Parmesan. Top with the veggies, and finish by sliding the egg on top. Serve immediately, garnishing with extra grated cheese, if desired.
Nutrition Facts (Per Serving)
Calories: 452
Protein: 27 grams
Carbs: 51 grams
Fat: 16 grams
Asian Prawn Omelette
Picture & recipe courtesy of Smaggle
Omelettes aren't only great for enjoying eggs–they're also a tasty vehicle for other nutritious ingredients like veggies, meat, cheese, and many others. And that's why you can think outside of the box when it comes to omelette fillings.
This omelette is a classic fusion of French technique and Asian flavors. The mushrooms, shallots, garlic, and sweet chili sauce makes for a standout single-serving breakfast.
Serves 1
Ingredients
1 large egg
1 egg white
1 Tbsp. skim milk
2 shallots, diced
1 clove garlic, crushed
1/2 red chili pepper, diced
3 oz. green prawns
2/3 cup button mushrooms, sliced
1 Tbsp. sweet chili sauce
Instructions
1. Heat a frying pan over medium, and spray with oil. Add garlic, shallot, and chili. Cook until fragrant, about 2–3 minutes.
2. Add prawns, and cook until they turn pink. Add the mushrooms, and once they turn soft, transfer all ingredients to a bowl. Set aside.
3. In a medium bowl, whisk eggs and milk. Season with salt and pepper. Spray more oil in the frying pan, and add the egg mixture to make an omelette.
4. When the omelette is almost cooked, the edges starting to brown and pull away from the pan, sprinkle the stir fry filing on one half. Fold the omelette over to form a pouch.
5. Slide the omelette onto a plate once the eggs are done to your liking. Serve with sweet chili sauce like Sriracha.
Nutrition Facts (Per Serving)
Calories: 351
Protein: 34 grams
Carbs: 35 grams
Fat: 7 grams
Ham & Egg Fried Rice
Picture & recipe courtesy of The Recipe Critic
Fried rice is a must-have to complete any assortment of Chinese food. But when it includes both eggs and meat, it's basically a dish unto itself.
This is a healthy and easy take on what would typically be greasy takeout. That's because at home you can control the ingredients: keep a light hand with the oil, use brown rice, and add leftover meat like diced ham.
Serves 8
Ingredients
2 cups diced cooked ham
3 cups cooked brown rice
3 eggs, lightly beaten
2 Tbsp. sesame oil
1 small white onion, chopped
1 cup frozen peas and carrots, thawed
2 Tbsp. soy sauce (add more to taste)
Instructions
1. Heat a large skillet or wok over medium heat. Pour sesame oil in the bottom. Add white onion, chopped ham, peas, and carrots, frying until tender.
2. Slide the onion, peas and carrots to the side, and pour the beaten eggs onto the other side. Using a spatula, scramble the eggs. Once cooked, mix the eggs with the vegetable mix.
3. Add the rice to the veggie, ham and egg mixture. Pour the soy sauce on top. Stir and fry the rice and veggie mixture until heated through and combined. Add chopped green onions, if desired.
Nutrition Facts (Per Serving)
Calories: 358
Protein: 12 grams
Carbs: 59 grams
Fat: 8 grams
What did you think of these healthy egg recipes? Have anything else to share? Let me know in the comments below!
Want to know how to build muscle and lose fat eating delicious foods like these?
"Dieting" doesn't have to suck. You CAN eat foods you like and have the body you want!
Click Here to Learn How
OVER 100,000 PEOPLE HAVE USED MY COOKBOOK TO GET THE BODY THEY WANT EATING THE FOODS THEY LOVE. WILL YOU BE NEXT?
What if I told you that just about everything magazines and trainers "teach" you about dieting is wrong?
What if you could build muscle and lose fat eating "naughty" foods every week?
What if you didn't have to suffer through low-carb dieting to get lean? In fact, what if you could eat all the carbs you wanted?
And what if you didn't have to gorge yourself just to gain muscle and didn't have to put on pounds and pounds of ugly fat, either?
In short, what if I told you that proper dieting--whether you want to maximize fat loss or muscle growth--is much simpler and more enjoyable than you've been led to believe?
Imagine eating delicious, filling meals every day...never feeling starved or stuffed...having great energy levels and workouts...and watching your body respond exactly as you desire, dropping fat or adding muscle each and every week.
And imagine finally understanding how proper dieting really works, never again falling for the BS, tricks, and gimmicks pushed by "gurus" and other shysters.
Well, I have good news.
All these "fantasies" can be a reality...if you know how to do a handful of "little" things correctly.
You see, when you know how to diet properly--and this doesn't mean learning to eat boiled chicken and raw broccoli six times per day--getting lean and muscular becomes simple, convenient, and dare I say...enjoyable.
And this book will show you the way.
If you enjoyed this article, get weekly updates. It's
free

.
Sending...
Great! You're subscribed.
100% Privacy. We don't rent or share our email lists.
Recommended For You