7 Healthy Salsa Recipes That Make Just About Everything Taste Better
Unless you're well versed in Mexican cuisine, you may think salsa comes in two varieties: red (roja) and green (verde). But really, "salsa" just means "sauce," and anything goes to put together a delicious salsa.
Onions, garlic, and cilantro are the usual base, but get creative. These seven healthy salsa recipes use everything from lentils to cashew, blueberries, and red grapes. If you're used to just "red and green," though, don't worry: there are healthy versions of those staples here for you too.
Enjoy!
Salsa Lentejas (Lentils)
Picture courtesy of Real Food Works
This salsa still has tomatoes, jalapeno, cilantro, and lime, but one additional ingredient makes this salsa super.
Lentils are a "superfood," after all, thanks to a little protein, dietary fiber, and brain-friendly phytonutrients and antioxidants.
Serves 24
Ingredients
2 cups cooked lentils
2 cups cooked red lentils
16 roma tomatoes, diced
4 cloves garlic, minced
2 cups red onion, diced
1/2 cup fresh cilantro, chopped
4 jalapeno peppers, seeded and finely diced
3 Tbsp. olive oil
2 tsp. lemon juice
2 tsp. lime juice
2 Tbsp. cumin
1 1/2 tsp. salt
1 tsp. freshly ground black pepper
1 Tbsp. Tabasco sauce
Instructions
1. In a large bowl, mix together the lentils, tomatoes, garlic, red onion, cilantro, and jalapeno.
2. Add olive oil, lemon and lime juice, cumin, salt, black pepper, and Tabasco sauce. Stir to coat.
3. Cover the salsa, and allow to chill for at least an hour.
Nutrition Facts (Per Serving)
Calories: 151
Protein: 9 grams
Carbs: 24 grams
Fat: 2 grams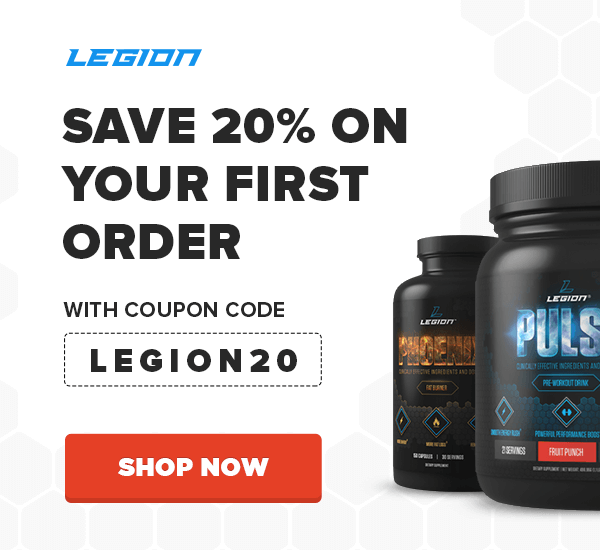 Simple Fresh Homemade Salsa
Picture courtesy of My Frugal Adventures
Fancy salsas can liven up your old favorites, but sometimes the only thing to satisfy a craving for Mexican food is classic salsa with red tomatoes, garlic, and plenty of fresh cilantro.
Don't rely on the flavorless premade stuff in jars; you can whip this one up from scratch in 5 minutes or less.
Serves 6
Ingredients
6 fresh tomatoes
1/3 red or sweet onion
3 cloves of garlic
Bunch of fresh cilantro
Pinch of cayenne pepper
1 jalapeno or serrano chile
Juice of 1 lime
Salt to taste
Instructions
1. Roughly chop the tomatoes and onion, and then add to a food processor or blender. Put the garlic and cilantro in too, and pulse a few times.
2. Squeeze the lime juice over top of the salsa, and add cayenne pepper, salt, and other desired seasonings to taste.
3. Add the chile pepper to the mix, and pulse a few more times until the desired consistency is reached.
Nutrition Facts (Per Serving)
Calories: 28
Protein: 1 gram
Carbs: 6 grams
Fat: 0 gram
Jalapeno Blueberry Salsa
Picture courtesy of Honest Cooking
This salsa can do it all: dinner and dessert. Use it to top a juicy chicken breast for a big burst of flavor, or spoon it over sweet corn ice cream for a uniquely cool appetizer or after-dinner treat.
Serves 4
Ingredients
2 cup fresh blueberries, coarsely chopped
1 cup whole fresh blueberries
Juice of one lemon (about ¼ cup)
3 Tbsp. chopped fresh cilantro
1 jalapeno, seeded and minced
1/3 cup diced red bell pepper
1/2 tsp. salt
Instructions
1. In a large bowl, mix together all of the blueberries, lemon juice, cilantro, peppers, and salt.
2. Salsa can be served immediately, or to further develop the flavors, cover and chill for 8 hours.
Nutrition Facts (Per Serving)
Calories: 69
Protein: 1 gram
Carbs: 17 grams
Fat: 1 gram
 

Want to know how to build muscle and lose fat eating delicious foods like these?"Dieting" doesn't have to suck. You CAN eat foods you like and have the body you want!
Avocado Salsa Verde
Picture courtesy of Eliza Domestica
Can't decide between guacamole and salsa? Have a little of both with this recipe, which combines avocado and tomatillo. The two flavors are married together with a classic combo of onion, garlic, jalapenos, cumin, and cilantro.
When you need a real crowd pleaser to bring to a party with chips, don't forget this dip.
Serves 16
Ingredients
2 1/2 lbs. tomatillos, husked and rinsed
2 large onions, quartered
10 cloves garlic
4 jalapenos
2 Tbsp. sunflower oil
4 tsp. ground cumin
2 tsp. salt
1 cup packed cilantro
3 avocados, halved
1 lime (optional)
Instructions
1. Preheat the oven to 450°F. On a rimmed baking sheet, arrange the tomatillos, onions, garlic, and jalapenos in a single layer. Drizzle with sunflower oil. Roast for 15 minutes until the skin are starting to look blistered.
2. Cut the jalapenos in half, and scrape out the seeds to discard. This will reduce the spice level of the salsa.
3. In a food processor, add half of the roasted mixtures of tomatillos, onions, garlic, and jalapenos. Pulse until fairly smooth.
3. Add half of the cumin, salt, cilantro, and avocado. Pulse until the avocado is smooth. Taste and add salt if desired.
4. Repeat, blending in the rest of the roasted mixture, followed by the seasonings and avocado. Adjust tartness by adding a splash of lime juice.
Nutrition Facts (Per Serving)
Calories: 130
Protein: 2 grams
Carbs: 11 grams
Fat: 10 grams
Red Grape Salsa Fresca
Picture courtesy of Cheap Recipe Blog
Chances are you've had a salsa with grape tomatoes in it, but red grapes as in what goes into red wine? That's a sweet twist on a classic that you and your whole family will find oddly addictive. Otherwise, the recipe is kept simple with the usual salsa staples.
Serves 8
Ingredients
1 cup grape tomatoes
1 cup red seedless grapes
1/2 small red onion
2 Tbsp. fresh cilantro leaves
1 clove garlic
2 Tbsp. fresh lime juice (1/2 lime)
1/2 tsp. sea salt
1/2 tsp. hot chile sauce
Instructions
1. Chop the tomatoes, grapes, onions, cilantro, and garlic together. Make sure they are finely diced enough to mix together, but don't worry about chopping in even sizes. (Alternatively, use a food processor.)
2. Mix the prepped ingredients together in a medium bowl with lime juice, salt, and hot sauce.
3. Cover the salsa, and allow it to chill overnight, or for at least a half hour. Drain excess liquid before serving with chips or crostini.
Nutrition Facts (Per Serving)
Calories: 22
Protein: 0.5 grams
Carbs: 6 grams
Fat: 0 grams
Smoked Cashew Salsa
Picture courtesy of Bon Appetit
This smooth, creamy salsa is rich and has great depth of flavor from the chipotle peppers. The fat in the cashews helps tame the heat from the chile, and the best part is you only need four ingredients to throw this together.
Serves 12
Ingredients
1/2 cup raw cashews
2 chipotle chiles in adobo, drained and seeded
1 Tbsp. sugar
Dash of salt
Instructions
1. You can skip this step and buy the cashews smoked, but it doesn't take much equipment. Line the bottom of a large pot with foil, and scatter soaked wood chips over the top. Cover, and heat over medium-high until the chips produce smoke. Arrange cashews in a single layer in a metal steamer basket, and place it inside the pot. Cover, and smoke for 10–15 minutes. Adjust heat as needed to maintain constant smoke from the chips.
2. Once the cashews have cooled completely, puree them in a blender or food processor with the sugar and chiles. Add a tablespoon of water at a time, up to ¾ cup, to reach the desired thickness.
3. Season with salt to taste, and serve.
Nutrition Facts (Per Serving)
Calories: 35
Protein: 1 gram
Carbs: 3 grams
Fat: 3 grams
Golden Tomato, Ginger & Chipotle Salsa
Picture courtesy of Taste of Two Plates
This salsa is so different it seems otherworldly – and it tastes out of this world too.
Ginger is a more commonly featured flavor in Asian cuisine, but here it added a little something extra to the smoky chipotle. So as not to overpower those strong flavors, the recipe calls for yellow rather than red tomatoes.
I found it in The Great Salsa Book, which has quite a few other eccentric-yet-tasty options, and it's great with chips, but you can also use it as a garnish for grilled tuna, swordfish, pork, or duck.
Serves 8
Ingredients
1 lb. yellow tomatoes (about 3), roughly chopped
1 chipotle chile en adobo
1 Tbsp. chopped fresh ginger
1 Tbsp. Scotch bonnet hot sauce (those who can't handle fiery flavors, select a hot sauce with less heat)
1 Tbsp. fresh lime juice
1/2 tsp. sugar
1/2 tsp. salt
Instructions
1. Add two golden tomatoes, the chipotle chile pepper, and ginger to a food processor. Puree until smooth.
2. Pulse the rest of the salsa together after adding the remaining tomato, roasted garlic, hot sauce, lime juice, sugar, and salt. Keep the salsa fairly chunky.
Nutrition Facts (Per Serving)
Calories: 19
Protein: 1 gram
Carbs: 4 grams
Fat: < 1 gram
What did you think of these healthy salsa recipes? Have anything else to share? Let me know in the comments below!
Want to know how to build muscle and lose fat eating delicious foods like these?
"Dieting" doesn't have to suck. You CAN eat foods you like and have the body you want!
Click Here to Learn How
OVER 100,000 PEOPLE HAVE USED MY COOKBOOK TO GET THE BODY THEY WANT EATING THE FOODS THEY LOVE. WILL YOU BE NEXT?
What if I told you that just about everything magazines and trainers "teach" you about dieting is wrong?
What if you could build muscle and lose fat eating "naughty" foods every week?
What if you didn't have to suffer through low-carb dieting to get lean? In fact, what if you could eat all the carbs you wanted?
And what if you didn't have to gorge yourself just to gain muscle and didn't have to put on pounds and pounds of ugly fat, either?
In short, what if I told you that proper dieting--whether you want to maximize fat loss or muscle growth--is much simpler and more enjoyable than you've been led to believe?
Imagine eating delicious, filling meals every day...never feeling starved or stuffed...having great energy levels and workouts...and watching your body respond exactly as you desire, dropping fat or adding muscle each and every week.
And imagine finally understanding how proper dieting really works, never again falling for the BS, tricks, and gimmicks pushed by "gurus" and other shysters.
Well, I have good news.
All these "fantasies" can be a reality...if you know how to do a handful of "little" things correctly.
You see, when you know how to diet properly--and this doesn't mean learning to eat boiled chicken and raw broccoli six times per day--getting lean and muscular becomes simple, convenient, and dare I say...enjoyable.
And this book will show you the way.
If you enjoyed this article, get weekly updates. It's
free

.
Sending...
Great! You're subscribed.
100% Privacy. We don't rent or share our email lists.
Recommended For You