I'm not ashamed to admit that I'm kind of a sucker for cool stuff. I like nifty gadgets, quirky decoration pieces, nice clothes (and shoes!), good books, and fun games.
In this series of weekly posts, I share whatever currently has my fancy. Maybe some of it will catch yours as well!
(Oh and in case you're wondering, while I do participate in Amazon's affiliate program, I'm not paid to promote anything–I just do it for fun.)
VIDEO OF THE WEEK:
THE ULTIMATE BACKYARD ESCAPE
For just $2mm, you too can have a pool built around an artificial mountain with multiple waterfalls and grottos, a lazy river, scuba diving tunnel, and more…
Find the Perfect Supplements for You in Just 60 Seconds
You don't need supplements to build muscle, lose fat, and get healthy. But the right ones can help. Take this quiz to learn which ones are best for you.
Take the Quiz
SCHILLER X1 WATER BIKE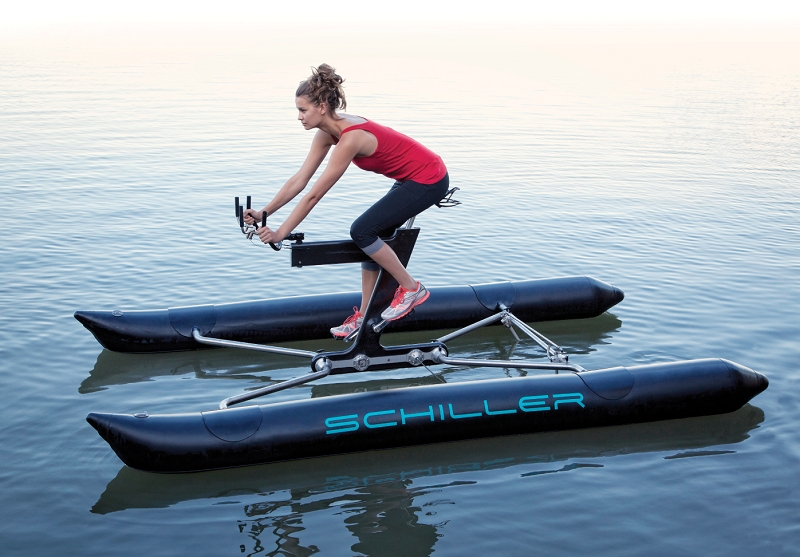 If you love cycling and being on the water, the Schiller X1 Water Bike is just for you.
This high-performance, human-powered watercraft features an aluminum frame, a proprietary drive train built for maximum speed, handlebars with integrated steering, and twin oscillating propellers that do away with the need for a rudder.
The Schiller X1 also comes with a comfortable seat, LED lighting, a teardown/assembly time of under 10 minutes, and a watertight storage compartment, and it fits on most bike racks or in most trucks.
AUTOMATIC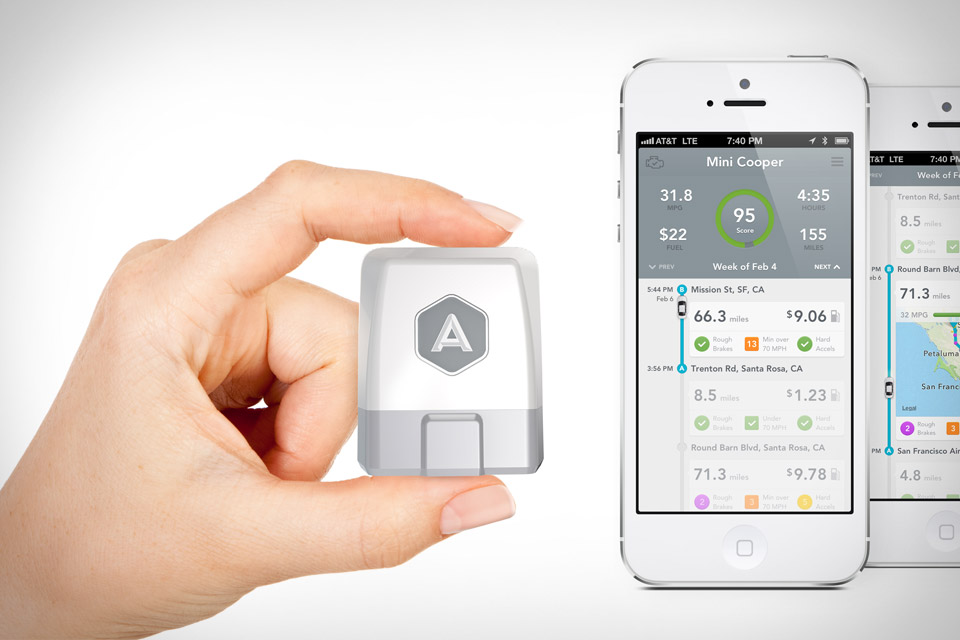 Anything from a loose gas cap to faulty spark plug to an empty windshield fluid reservoir can trigger the "check engine light," making it a pretty ineffective way to keep tabs on what's going on with your car.
Well, with Automatic you can finally decode that uninformative light: it tells you exactly what kind of help your car needs. But that's not all–it also helps improve your car's fuel economy, alerts emergency response in case of a crash, remembers where you parked, and more.
The iOS and Android apps are also beautifully well-designed and constantly updated with new functionality.
DJI PHANTOM QUADCOPTER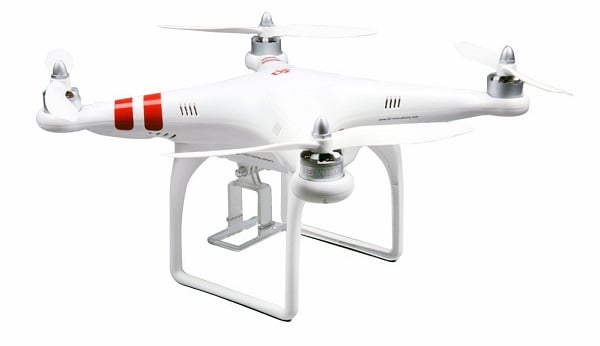 With a DJI Phantom and GoPro, you can shoot awesome videos like this:
There are cheaper UAV drones out there but there's a reason why the Phantom is receiving all the praise.
It uses a handheld controller instead of an app, it has a 300-meter range, it uses GPS positioning technology to compensate light wind, it can be programmed to return to its takeoff position and land if the connection to the controller is lost, it has a programmable autopilot mode, and more.
JIVA COFFEE CUBES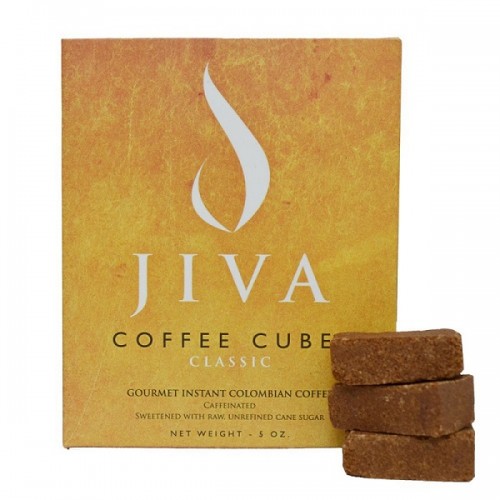 I don't like coffee but if I did, I would definitely give these suckers a go.
Drop a square in warm water or milk, stir, and voila, you've got a cup of Columbian Arabica java to go. Seems perfect for when you're traveling, running late, or entertaining guests.
BOOK OF THE WEEK:
THE LESSONS OF HISTORY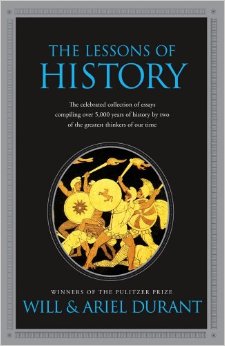 Will Durant is one of my favorite historians to read, and this easy-to-read, provocative little book of his is a great introduction to his work.
Durant wrote during a time when historiography wasn't nearly as sterile and clinical as it is now–when personality and opinion were permitted and could help you make connections and realize insights that you would have missed otherwise. This leeway, I believe, allowed Durant to really shine intellectually.
In this book, Will and his wife Ariel distill their magnum opus, The Story of Civilization, into a 120-and-something-page survey of human history, with chapters arranged around themes like biology, race, religion, morals, and economics.
Lessons of History isn't a mere chronology of things that have happened–it's a careful exploration of meanings, consequences, and lessons, and on every page you'll find wisdom that relates to and illuminates some part of your immediate life.
An absolute "must read," in my opinion.
DOCUMENTARY OF THE WEEK:
INDIE GAME: THE MOVIE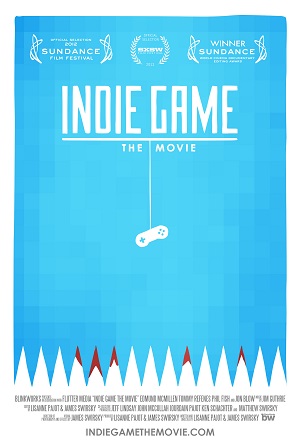 As someone that grew up playing NES, SNES, Sega, and the like, and that fantasized about making a game of my own one day, I found this award-winning documentary particularly endearing and nostalgic.
Indie Game skilfully tells the story of four indie game developers developing three different games and shows just how much work, love, and sacrifice it takes to win as an underdog in this industry. Scratch that…as an underdog in any industry.
While each of the guys are likable in their own ways, I found Edmund's and Tommy's humble and unassuming nature and their quest to get out their first major game on Xbox, Super Meat Boy, the most touching and compelling. I was rooting for them all the way and couldn't wait to see how their launch would turn out.
Emotions aside, what stuck with me most is the reminder of how much grit and "I'm-going-to-finish-this-even-if-it-kills-me" it takes to make something big happen. It goes beyond self-belief or motivation–it's an almost trance-like state wherein you no longer care about how it will all turn out. You just have to ship the damn product so it stops haunting your psyche.
The following quote from V.S. Pritchett comes to mind: "Sooner or later, the great men turn out to be all alike. They never stop working. They never lose a minute. It is very depressing." (Click here to tweet this!)
Whether you like video games or not, I think you'll enjoy watching the "against-all-odds" stories of Edmund, Tommy, Phil, and Jonathan.
What do you think of this week's picks? Have anything you'd like to share? Let me know in the comments below!