I'm not ashamed to admit that I'm kind of a sucker for cool stuff. I like nifty gadgets, quirky decoration pieces, nice clothes (and shoes!), good books, and fun games.
In this series of weekly posts, I share whatever currently has my fancy. Maybe some of it will catch yours as well! (Oh and in case you're wondering, while I do participate in Amazon's affiliate program, I'm not paid to promote anything.)
VIDEO OF THE WEEK:
TINY HAMSTERS EATING TINY BURRITOS
If you're not utterly charmed by this, you have no heart. 😉
Find the Perfect Supplements for You in Just 60 Seconds
You don't need supplements to build muscle, lose fat, and get healthy. But the right ones can help. Take this quiz to learn which ones are best for you.
Take the Quiz
BLUE APRON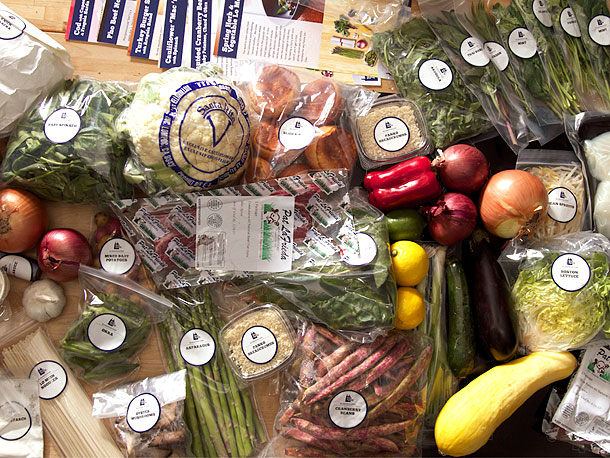 If you never know what to eat because you don't have time to stock up or find and test out recipes, you should check out Blue Apron.
This service ships you fresh ingredients for six meals per week along with easy recipes that take about 30 minutes to prepare and that come with step-by-step instructions that make gourmet cooking a breeze. They also can accommodate various dietary preferences.
The only downside is you aren't provided with the calorie or macronutritional information for the meals, so that would need to be calculated separately if you wanted to work this into a proper meal plan. But, if calorie counting isn't your thing anyway, this could be right up your alley.
SPYGLASS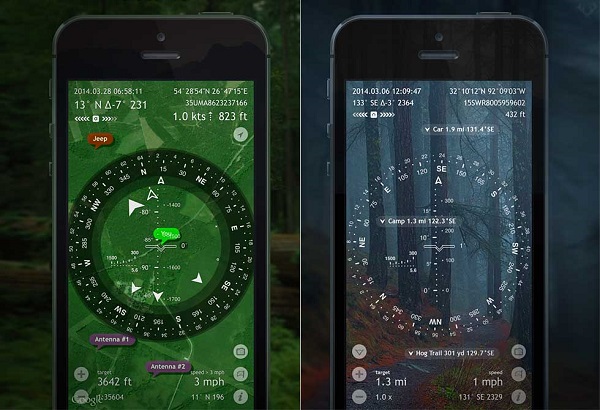 Spyglass is your iPhone's Maps on steroids.
This app was designed for roughing it in the wilderness: it gives you options for augmented reality navigation, navigating by the stars, and saving places and waypoints (which then show on the augmented reality "HUD"), and it even comes with binoculars, a compass, a speedometer, an altimeter, a rangefinder, and an angular calculator. Whoa.
JAWBONE UP 24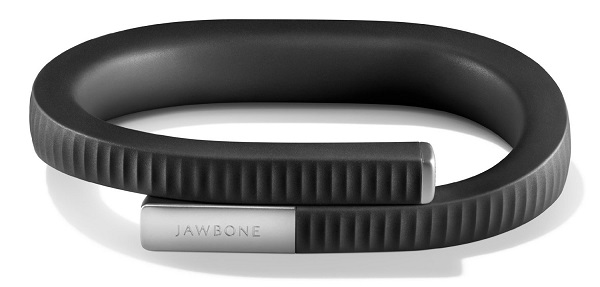 Jawbone's initial foray into the physical activity (the ill-fated Up) space was a bit of a snafu, but they're back with the Up 24 and are looking to right wrongs and reclaim lost ground.
One of the great things about this wrist-worn tracker is that it stays connected to your iPhone or iPod via Bluetooth and transmits data about your daily sleep, movement, and food intake.
I like the fact that it doesn't have a display, and the app is quite versatile: it lets you set various goals (water to drink, hours to sleep, calories to burn, etc.), track progress and share it with your "team," look at trends, track food intake and physical activity, and more. It even integrates with other apps like My Fitness Pal and If This Then That (which opens up tons of other possibilities, as you can imagine).
All in all, this is probably my favorite activity tracker on the market right now.
ACCOUTREMENTS HORSE HEAD MASK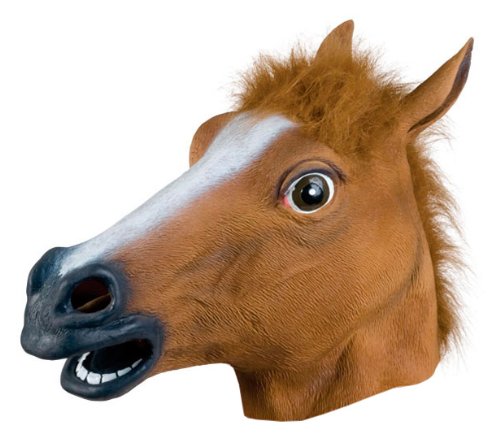 If you want to make life a bit more fun, wear a horse head mask around for a day. And then send me the video so I can include it on a Cool Stuff of the Week post. Seriously. Anyone?
BOOK OF THE WEEK:
PREDICTABLY IRRATIONAL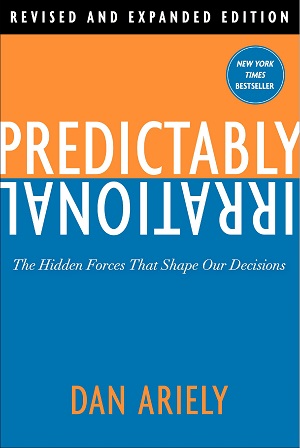 We love to think that, for the most part, we have our behavior under control–that we know what we need and want and we're educated and rational enough to avoid obvious blunders. But who hasn't made poor decisions that were, in hindsight, pretty blatant? Buying that car we couldn't really afford? Making that investment that really was too good to be true?
Predictably Irrational gives us fascinating explanations for these "chaotic" elements of human behavior, and shows how we're subtly influenced to act in, well, predictably irrational ways.
For instance, Williams-Sonoma's first bread machines didn't sell well. The solution? Introduce a "deluxe" version that was 50% more expensive, thus making the original model appear to be a bargain. It worked like gangbusters–bread machine sales shot out the roof.
One study showed that when people were contemplating the purchase of a $25 pen, the majority would drive to another store about 15 minutes away to save $7. When contemplating the purchase of a $455 suit, however, the majority of subjects wouldn't make the same drive for the same savings.
Similar to the Williams-Sonoma story is the one on the black pearl market, which was non-existent before the 1970s. When black pearls were first offered for sale, nobody wanted them. When Harry Winston placed them in the window of his 5th Avenue store with an outrageous price tag and ran full-page ads in glossy magazines featuring the pearls next to diamonds, demand steadily grew until they were finally considered precious.
What social, economic, and psychological factors mold our behaviors like this? That's the subject of this book.
I particularly liked the chapters on procrastination and self-control and why options distract us from our primary goals. They offer very practical insights in how we can better "make" ourselves do what we know we should and how we can consciously "close doors" in our life that lure us off course.
Like Influence, if you're involved in any form of sales and marketing, I think this book is a must read. You'll find a wealth of economic examples that are easily applied to any business endeavor. If you're not a sales or marketing person, I think you'll still find the book entertaining and enlightening in terms of how you're "wired" to behave in irrational ways, and how you can combat these tendencies.
MOVIE OF THE WEEK:
AMERICAN HISTORY X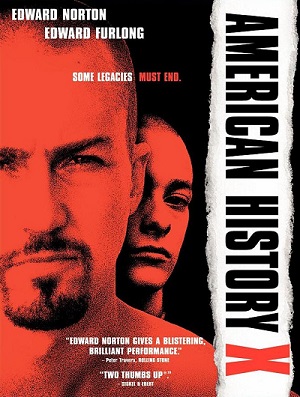 Like Primal Fear,  American History X is one of those movies that just makes you love Ed Norton. He's a true acting virtuoso, and someone I wish would make more damn movies and win some Oscars already.
In this movie, we follow the story of Derek (Norton), a sociopathic skinhead that winds up in prison for brutally killing a black man. While incarcerated, Derek befriends a black inmate who sees beyond his racism and causes Derek to change his attitudes and realize the horrible social and spiritual damage of racism.
Derek leaves prison a new man but now must try to save his family, and little brother in particular, from the hate he and his deceased father ingrained in them.
This is probably Furlong's best performance, but he's outclassed by Norton, whose performance is just chillingly spectacular. His rage is almost palpable and, at points, you actually find yourself beginning to agree with his twisted logic (which is one of the most powerful aspects of the movie–it's an exploration of the real life temptations of "silent" racism). This is an Oscar-winning performance that was snubbed by the Academy, probably because of the subject matter.
What do you think of this week's picks? Have anything you'd like to share? Let me know in the comments below!