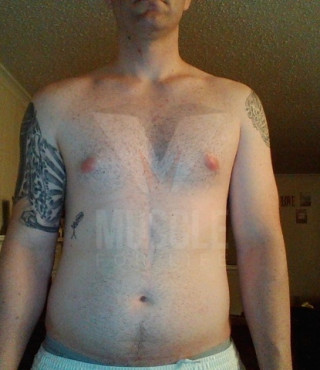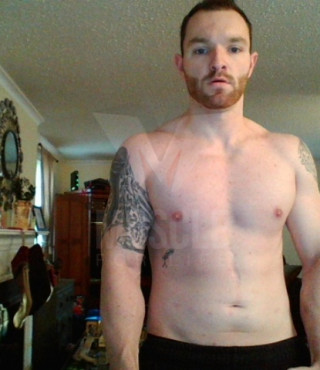 "This was by far the best investment I've ever made!"
What has happened so far on the program?
I have made great gains in size, strength and confidence.  Also, I am doing exercises that I was never comfortable doing before (i.e. deadlifts) and loving them, thanks to the diagrams and explanations in the book.
What do you like most about the program?
I like how simple the workouts are.  Doing major muscle group exercises instead of isolated ones has been an eye-opening experience, and I've seen gains like never before.  Also, I'm much more prepared and feel like I know exactly what I'm doing when I get to the gym instead of wandering around thinking of what to do next like I used to do.  Even more so, the program has really taken a lot of the guess work out of meal preparation.  I hate cooking and have always struggled with eating the right foods, and I feel like I have the knowledge and resources now to be successful in this area because of the program.
What, if anything, almost kept you from buying the book or starting the program?
After reading the book, I was very excited about the program.  However, I was concerned that, as a single father and with working two jobs, I wouldn't have the time to dedicate in order to reach my goals.  I was also concerned about the financial aspect of the meal program.  I contacted Mike about my concerns and was very surprised and pleased as to how responsive and helpful he was. It was his feedback that made me really give it a shot.
What are three other benefits of the program?
Technique – I have yet to have any minor or major injuries working out, even with doing riskier exercises, since beginning the program because of the way everything was explained in the book.
Cost – The fact that I got all of this information and direction from an eBook that cost me around five dollars is a steal, at the very least.
The Author – As I mentioned before, Mike's willingness to respond to my questions wasn't something I expected and made me want to do his program justice, because it's not often you come across someone that genuinely cares about his readers' success.
Would you recommend this program? If so, why?
I think it's quite obvious that I would recommend this program based on the above.  I have already recommended it to many of my friends.  The main reason that I would recommend this program is that it is for anyone at any level of fitness.  I used to be really into fitness in college, but life happened and I got into the worst shape of my existence.  Even though I had previous experience working out, I was basically starting from scratch.  I honestly feel that someone who has never set foot in a gym would succeed with this program.
Is there anything else you'd like to add?
I started this program because I didn't want to be that embarrassing dad and have my son tell me to put my shirt back on!  This was by far the best investment I've ever made!  Even though I've made progress, I still feel like this program (and Mike) pushes me to want to better myself and make even more gains.  I can't wait to continue using the knowledge I've gained from the program to get even bigger, leaner, and stronger (sorry haha).  I also want to say that my training didn't go anywhere near perfectly.  I faced numerous setbacks with time and budget constraints, but I never once thought of just giving up.  I had to switch from going to the gym five days per week to three days per week, and even though those workouts were longer and harder, I still felt like I could be successful.  A large part of this was due to Mike, himself.  I would recommend following him on twitter and liking his page on facebook, just for the inspiration he offers.  Thanks for providing me with the tools I need to get on the path to reach my goals and for being so down-to-earth and receptive to my questions and concerns.
If you enjoyed this article, get weekly updates. It's
free

.
Sending...
Great! You're subscribed.
100% Privacy. We don't rent or share our email lists.