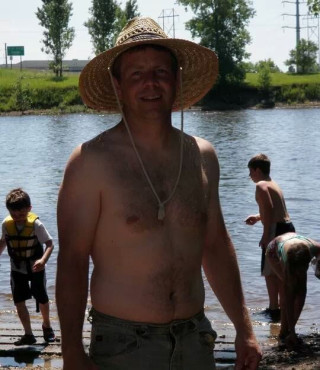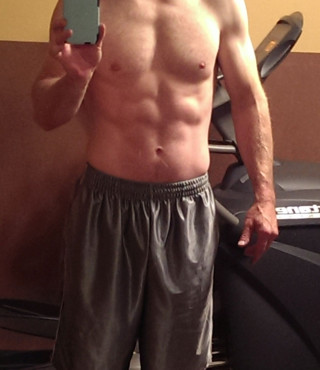 "I started out by losing 13 pounds!"
What has happened so far on the program?
I started out by losing 13 pounds. That put me at 150 pounds and about 10-11% body fat. I then started bulking. So far I am up 7 pounds at the rate of .75 pounds per week. Also, and this is really big for me, all of my lifting stats are heavier now at the age of 42 then when I lifted in high school.
What do you like most about the program?
I like the 5 day program and the way its set up because I can workout Monday through Friday before work. I like to work out so I would rather do it 5 days a week instead of 3 or 4. Also the shorter sessions are easy to fit in and by the end of the week I know I did everything I could to maximize every muscle on my body.
What, if anything, almost kept you from buying the book or starting the program?
Nothing, I had started working out and was looking for some answers to some questions. I had a hard time finding reliable and consistent information on the internet. I decided to search audible.com for something to listen to while I worked
What are three other benefits of the program?
1: It gives you confidence to meet your goals because it gives you the knowledge to get there.
2: It's not complicated.
3: It produces results and you feel good!
Would you recommend this program? If so, why?
Definitely! It doesn't over complicate things. It gives you a solid foundation of knowledge to learn how to take control of your body and meet your fitness goals. I've already had 2 friends of mine buy your book (Bigger Leaner Stronger).
If you enjoyed this article, get weekly updates. It's
free

.
Sending...
Great! You're subscribed.
100% Privacy. We don't rent or share our email lists.