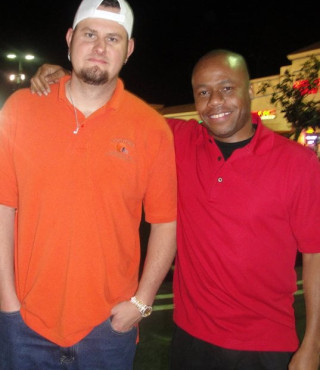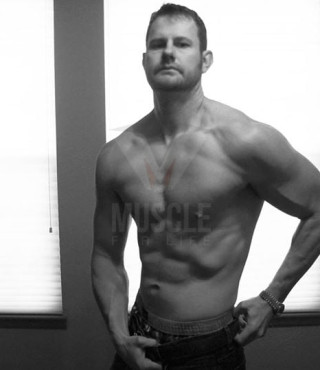 "In 3 months I have put on some serious muscle and shredded a lot of body fat!"
What has happened so far on the program?
Just success and confidence in knowing how to get in serious shape now. I've shredded fat and built lean muscle while enjoying great foods.
What do you like most about the program?
I like that it allows you to shred fat while building muscle, which I always knew was possible but didn't have proof of it until I got your book. I like that it lays out awesome workout routines to help you build muscle and not spend 3 hours a day in the gym.
What, if anything, almost kept you from buying the book or starting the program?
No hesitation at all. I've tried every program out there and listened to the gym rats and I never got the results I knew I could be getting. So when I came across Muscle Myths and read a little of it I loved it. It made sense. I bought it and read it in 2 days, then bought every book you have out.
What are three other benefits of the program?
Just really what I think everyone gets out of it. Less time in the gym, not over training anymore, knowing the right workouts and knowing exactly what kind of diet you need.
Would you recommend this program? If so, why?
Yes. In fact I always recommend this program to everyone because it's the right way to go about getting in shape.
Is there anything else you'd like to add?
I was at 236 standing 6'2 and I could barely curl a 35lb dumbbell. I went on the no carb diet in March of 2011 and started working out. I did drop 50lbs but I wasn't working out in the right way. I did build some muscle, but that's just because I certainly couldn't get in any worse shape. I did however hit a wall. I started gaining a little weight back because I was always told, "no carbs and you can eat all the calories you want." So I hired a nutritionist and she put me on way too many calories (4,000) a day. I started getting fat off of the all chicken and fish diet she had me on. In that process I listened to a competitive bodybuilder out here in Denver. He told me to do more reps and I will blow up. I didn't blow up. That's when I purchased your book and found the perfect formula. In 3 months I have put on some serious muscle and shredded a lot of body fat. I'm finally proud to walk around with my shirt off. I'm no longer embarrassed and I have everyone asking me what my secret is. I firmly believe if it wasn't for your books then I'd still be stuck in a major rut. Thanks for the books you put out and all the time you put in answering everyone's emails.
If you enjoyed this article, get weekly updates. It's
free

.
Sending...
Great! You're subscribed.
100% Privacy. We don't rent or share our email lists.