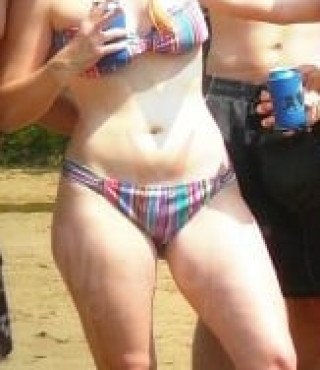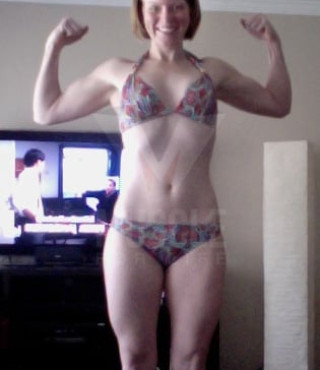 "I finally feel healthy, more energetic and strong."
What has happened so far on the program?
I've been following the program for about 8 months, and I've lost over 20 lbs, 9% of my body fat, and over 23 inches total. I am amazed when I look in the mirror every morning, and I constantly see changes in my body. At first the changes were dramatic and broad, like losing body fat and fitting into clothing sizes I never thought were possible. Now the changes are small, but very satisfying; like seeing my oblique muscles or developing more sculpted arms. While the changes in the way I look make me feel more confident, it's the changes no one else sees that I love the most. I finally feel healthy, more energetic and strong.
What do you like most about the program?
I love that I don't have to spend hours upon hours in the gym doing insane cardio routines to get the body of my dreams.
What, if anything, almost kept you from buying the book or starting the program?
I approached the book with some skepticism because no other programs had ever worked for me, but after reading the book I really felt that the program made sense. It wasn't a "fad" diet or a crazy workout plan. I believed it was something I could do.
What are three other benefits of the program?
A huge benefit is having access to Mike Matthews for advice, tips, and encouragement. It really helps to know that the person who wrote the book is real and cares about my progress. Another benefit of the program is understanding how my body works. I know exactly what I need to eat and how I need to exercise to see the results I want. I also highly recommend purchasing the book and keeping it on-hand as a reference. I find myself frequently checking back to make sure I'm still following the plan.
Would you recommend this program? If so, why?
I would highly recommend this program to anyone looking for real and lasting results. It's something you can maintain for the rest of your life.
If you enjoyed this article, get weekly updates. It's
free

.
Sending...
Great! You're subscribed.
100% Privacy. We don't rent or share our email lists.