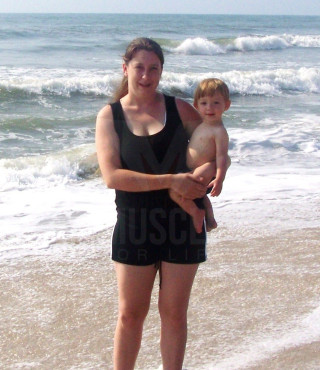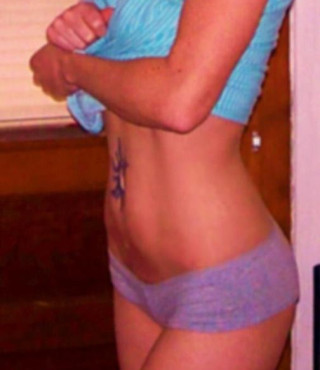 "I lost 50 lbs in 7 months following Mike's books!"
I am a mother of two, 4 and 6. I was always "skinny" until about a year after I had my second little boy. An unhealthy lifestyle slammed 50 lbs. on me, and very quickly. I was always tired, worn out and very unhappy with my body. I started walking and trying to lose weight. I tried everything, fad diets, diet pills, not eating all day except for once in the evening, none of it worked. I got a membership to a gym and started going every morning, I walked on the treadmill until I felt like puking, but was seeing little results as I had no clue what to even do at the gym and even less of a clue what to do the other hours of the day. Then, I found Mike's books one night in bed on my kindle. I read Bigger, Leaner, Stronger from cover to cover that night. It was so easy to read and comprehend, as well as honest. I was determined to do the work and I started the next day. I filled my shelf in the fridge with the right foods and I hit the gym 5-6 days a week. The first few days you would expect to be rough, but for me they were not. I wasn't hungry all day, because I was eating and eating the right way. I was sore from all the heavy weight and new exercise I was using, but only for a few days, and I felt GREAT. I won't pretend I didn't wish I could eat a candy bar in those first weeks, because believe me I did, but it was an easy craving to overcome when you are feeling 100% better! I lost 50 lbs in 7 months following Mike's books! The strength and muscle I have built at the same time as losing the fat is awesome. I have at least doubled the weight I can lift for every muscle group. I can do pull ups, pushups, dips, you name it I can do it. Last week, I did a deadlift well well over my body weight. It is amazing what you can accomplish when you have the knowledge and put it to work. I feel good all the time, I always have energy, I am healthy, I am strong, I am happy with myself, and I thank Mike a thousand times over for sharing his knowledge with people like me!
If you enjoyed this article, get weekly updates. It's
free

.
Sending...
Great! You're subscribed.
100% Privacy. We don't rent or share our email lists.