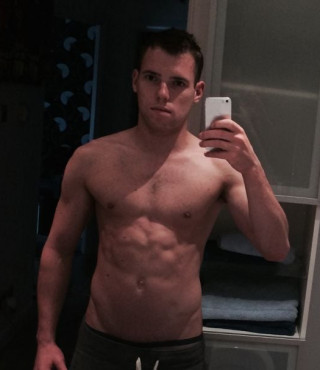 "I've seen massive improvements in strength and fitness!"
What has happened so far on the program?
I used to spend 2 hrs in the gym with high reps seeing no gains or very little. Once I switched to 4-6 reps following Mike's guide of BLS (Bigger Leaner Stronger) with 5-8 exercises of lifting heavy I've seen massive improvements in strength and fitness! I used to curl 12.5kg now I'm curling 20s! Also squatting and dead lifting 100kg which used to be 60kg!!! I have just purchased the one year BLS program to which I will use through the next year
What do you like most about the program?
The program is awesome! 50 minutes of just heavy lifting or cardio at 20-30 minutes HIIT is less time consuming than running long distance. I also used to run 5k in 23 mins, I now just set my new pb at a event finishing 5th out of 300 people and in a time of 19.02!!
What, if anything, almost kept you from buying the book or starting the program?
I had tried to stick other programs but they got complicated and too long. I didn't believe just 45-50 minutes in the gym could really work.
What are three other benefits of the program?
My fitness levels have dramatically increased and even my friends notice my gains and say how did you do it? My answer MIKE MATTHEWS and BLS with The Shredded Chef! If this is results under 6 months I look forward to the next year!!!
Would you recommend this program? If so, why?
Definitely, I recommend it to everyone who wants to look and feel brilliant, and improve fitness! It truly is a program that is easy to stick to and definitely works. I am an average guy who was always very skinny at school, now I feel more confident and feel great.
Is there anything else you'd like to add?
I want to say a massive thank you to Mike who always helps out and answers my questions. I could not have got this far without him! Awesome guy!
If you enjoyed this article, get weekly updates. It's
free

.
Sending...
Great! You're subscribed.
100% Privacy. We don't rent or share our email lists.