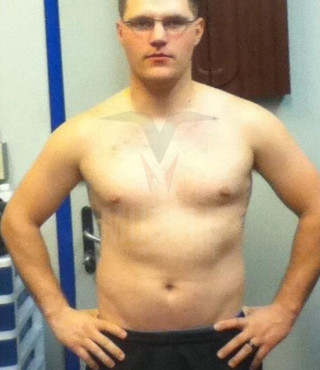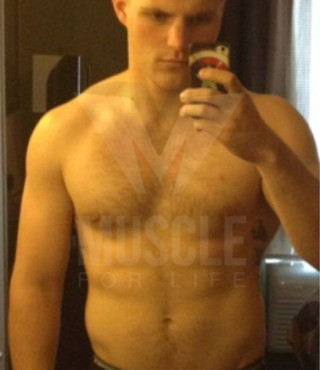 "I feel stronger and much more confident with a shirt off."
What has happened so far on the program?
I have gone up in every lift I do, and by about 20 pounds in bench and about 35 on squats. Deadlift went up by about 45. I have gained a lot of mass I'm not sure how much but I have lost 16 pounds and went from 14% body fat to 10.
What do you like most about the program?
The program is so easy all it takes is consistency and a drive to be better. I have my good days and my bad but I feel stronger and much more confident with a shirt off.
What, if anything, almost kept you from buying the book or starting the program?
I have never been a "heavy lifter" I have always been an endurance junkie. I love wrestling boxing and obstacle course racing. But one day I just decided I was tired of looking scrawny and wanted some mass. So I got this book.
What are three other benefits of the program?
The time it takes to do the program is a godsend. I don't spend but maybe 1/24 of my day in the gym. That is a very small portion. The program is laid out for you there is no guess work. Also Mike is always willing to help out he didn't just write the book and say good luck and ditch you he is there every step of the way.
Would you recommend this program? If so, why?
Yes I would recommend this to anyone. In fact I have. It isn't just hearsay it is science! And that is what makes results not broscience but real science that Mike puts out in this book.
If you enjoyed this article, get weekly updates. It's
free

.
Sending...
Great! You're subscribed.
100% Privacy. We don't rent or share our email lists.