5 Low-Fat Greek Yogurt Recipes That Are Better Than the Traditional Dishes
Now that Greek yogurt is on grocery shelves everywhere, it's not only become a go-to healthy snack to pair with fresh fruit and a way to thicken smoothies–it works great for a wide variety of substitutions (and some are pretty surprising!).
And why not? Plain Greek yogurt comes in nonfat and whole milk varieties, and compared to non-strained yogurt, it contains twice as much protein per ounce making it perfect for us high-protein dieters that also need to keep our calories in check.
So, if you haven't given Greek yogurt a go yet, these 5 recipes are a great way to introduce yourself to this fitness "superfood."
Greek Yogurt Pancakes
Picture courtesy of Boston Girl Bakes
I talk a lot about healthy pancake recipes, but that's because there are so many ways to make them delicious and indulgent without going completely overboard on the calories.
There are also countless options for making flapjacks more nutritious than white flour slathered in butter. Greek yogurt, for example, creates pancakes that are thick and fluffy and the batter is so easy to stir together and pour in a hot pan, it can hardly be called cooking.
If you're a true Greek yogurt lover like me, you can top your pancakes with more yogurt and jam or fresh fruit.
Serves 2
Ingredients
6 oz. nonfat plain Greek yogurt (one single-serving container)
1 large egg
6–7 Tbsp. (scant ½ cup) whole wheat pastry flour
1 tsp. baking soda
Instructions
1. Stir the yogurt to a smooth consistency, and then crack an egg into the container. Alternatively, beat Greek yogurt and eggs together in a small bowl.
2. In a separate bowl, combine flour and baking soda. Add the wet to the dry, and stir until just combined. Like Greek yogurt, the batter will be extra thick.
3. Spray a skillet with coconut oil, and heat over medium-high. Pour one-quarter of the batter into the pan at a time until you get four big pancakes. When bubbles start to pop up and the batter is setting, flip them to continue cooking until nicely browned on both sides.
4. Enjoy immediately.
Nutrition Facts (Per Serving)
Calories: 189
Protein: 13 grams
Carbs: 28 grams
Fat: 3 grams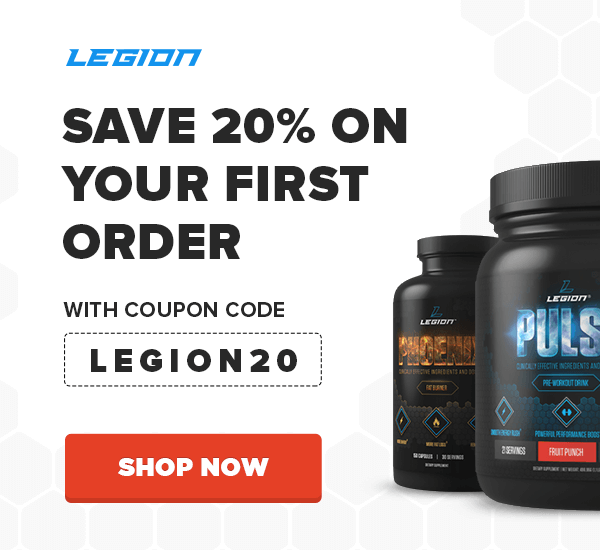 Cacik Cucumber Soup
Picture courtesy of Simple Bites
Tzatziki lovers, this one's for you.
A chilled cucumber soup made with Greek yogurt, this recipe makes a refreshing light lunch or appetizer on a hot summer day. You won't have to turn on the oven or stove, and you won't have to do so much prep you break a sweat.
For something a little different – and even more nutritious – try swapping out the cucumbers for beets, which are just as good a match with the Greek yogurt and mint.
Serves 4
Ingredients
2 cups nonfat plain Greek yogurt
3 medium cucumbers, diced small
2 cloves garlic, minced or crushed
2 Tbsp. dried mint
2 Tbsp. extra virgin olive oil
½ cup cold water
Sea salt to taste
Fresh mint leaves for garnish
Instructions
1. In a large bowl, mix together the Greek yogurt, mint, garlic, olive oil, and cucumber.
2. Slowly stir in chilled or iced water until you reach the desired consistency.
3. Add salt to taste, and leave to sit in the fridge for at least two hours.
4. Serve cold.
Nutrition Facts (Per Serving)
Calories: 155
Protein: 13 grams
Carbs: 13 grams
Fat: 8 grams
Smoked Salmon Potato Salad
Picture courtesy of Not Enough Cinnamon
Can't get enough mayo? Sub Greek yogurt to enjoy the same creaminess and rich flavor with zero added fat.
This American picnic staple is updated with Scandinavian flavors of capers and dill – so the yogurt here is replacing sour cream in a way too. No matter what they think the creamy dressing is, guests at a backyard BBQ or sunny summer brunch will never notice the substitution because the smoked salmon is so distractingly delicious.
Serves 6
Ingredients
2 lbs. red potatoes, washed
1 tsp. salt
1 medium red onion, sliced
5 oz. smoked salmon, sliced thin
1 Tbsp. capers
1/4 cup half and half
1/2 cup nonfat plain Greek yogurt
1 tsp. Dijon mustard
1 Tbsp. lemon juice
1 Tbsp. fresh dill, chopped
Instructions
1. Cut the potatoes into one-inch cubes, and rinse. Add to a large pot, cover with water, and place over high heat. Add salt. Once the water comes to a boil, continue cooking for 10 minutes. Drain, and allow to cool completely.
2. Mix together the half and half, yogurt, mustard, lemon juice, and dill. Cover the dressing, and chill in the fridge.
3, Immediately before serving, combine the potatoes, onion, capers, and smoked salmon in a salad bowl. Add the dressing, and mix well.
Nutrition Facts (Per Serving)
Calories: 190
Protein: 9 grams
Carbs: 34 grams
Fat: 3 grams
 

Want to know how to build muscle and lose fat eating delicious foods like these?"Dieting" doesn't have to suck. You CAN eat foods you like and have the body you want!
White Chocolate Truffles
Picture courtesy of Dessert for Two
Yogurt has made its way into plenty of desserts – fruit parfaits, yogurt-coated pretzels, and frozen yogurts of all flavors – but who knew it could be so awesome in a chocolate truffle?
Here Greek yogurt replaces heavy cream to make a healthy treat that's still decadent; the yogurt's thickness helps replicate the soft texture of ganache.
Serves 4 / Makes 8 truffles
Ingredients
4 oz. pure white chocolate, chopped
½ cup plain 2% Greek yogurt
2 strawberries, hulled and quartered
¼ cup shredded coconut (or powdered sugar)
Instructions
1. Melt the white chocolate, using either a double-boiler or a microwave.
2. Stir the Greek yogurt into the melted chocolate, and let sit in the fridge for one hour, or until firm.
3. Use a teaspoon to scoop out the truffles. Being careful that they don't melt, use your hands to briefly roll the white chocolate-yogurt mixture into balls. Form 8 truffles, leaving 1/4 of the mixture in the bowl.
4. Add a strawberry piece to each ball, and close it over with a pinch of the truffle mixture. Roll between your hands, and drop it into the shredded coconut to coat.
5. Exercise your patience by chilling the truffles for at least an hour. Once set, dig in!
Nutrition Facts (Per Serving)
Calories: 206
Protein: 5 grams
Carbs: 19 grams
Fat: 13 grams
Banana Pudding Cheesecake Bars
Picture courtesy of The Wholesome Dish
These aren't an everyday dessert by any means, but they're a heck of a lot better than your typical cheesecake or banana pudding – and you get to enjoy the best of both in one bite!
If you want to go all out, bake 'nilla wafers from scratch to use for the crumb crust. While you're at it, no one will know if you swap out the flour with unflavored protein powder.
Serves 15
Ingredients
50 vanilla wafer cookies (about 2 ½ cups)
3 Tbsp. coconut oil, melted
16 oz. reduced fat cream cheese
½ cup turbinado sugar
2 ripe bananas
½ cup nonfat plain Greek yogurt
2 tsp. vanilla extract
2 large eggs
Instructions
1. Preheat the oven to 325°F, and grease a 7" x 11" baking dish.
2. Crush the vanilla wafers in a large sealable plastic bag or a food processor. Mix the melted coconut oil with the cookie crumbs until a kind of dough forms, and press the mixture into the bottom of the baking dish.
3. Next make the cheesecake filling in a large bowl. Combine the cream cheese, sugar, and bananas. Use a mixer on medium speed to beat them together. The mixture should be smooth except for small clumps of banana. Mix in the yogurt and vanilla extract, and then one at a time, beat the eggs into the cheesecake batter.
4. Pour the Greek yogurt cheesecake filling into the baking dish, and spread evenly over the wafer crust. Bake on the center rack for a half hour, until the center is mostly set.
5. The cheesecake must set completely before cutting it into bars. Let cool on the counter for at least 45 minutes, and then set in the fridge for three hours.
6. Slice into 15 bars, and (finally) sink your teeth in. Cover any leftovers, and keep in the fridge.
Nutrition Facts (Per Serving)
Calories: 210
Protein: 5 grams
Carbs: 20 grams
Fat: 13 grams
What did you think of these low-fat Greek yogurt recipes? Have anything else to share? Let me know in the comments below!
Want to know how to build muscle and lose fat eating delicious foods like these?
"Dieting" doesn't have to suck. You CAN eat foods you like and have the body you want!
Click Here to Learn How
OVER 100,000 PEOPLE HAVE USED MY COOKBOOK TO GET THE BODY THEY WANT EATING THE FOODS THEY LOVE. WILL YOU BE NEXT?
What if I told you that just about everything magazines and trainers "teach" you about dieting is wrong?
What if you could build muscle and lose fat eating "naughty" foods every week?
What if you didn't have to suffer through low-carb dieting to get lean? In fact, what if you could eat all the carbs you wanted?
And what if you didn't have to gorge yourself just to gain muscle and didn't have to put on pounds and pounds of ugly fat, either?
In short, what if I told you that proper dieting--whether you want to maximize fat loss or muscle growth--is much simpler and more enjoyable than you've been led to believe?
Imagine eating delicious, filling meals every day...never feeling starved or stuffed...having great energy levels and workouts...and watching your body respond exactly as you desire, dropping fat or adding muscle each and every week.
And imagine finally understanding how proper dieting really works, never again falling for the BS, tricks, and gimmicks pushed by "gurus" and other shysters.
Well, I have good news.
All these "fantasies" can be a reality...if you know how to do a handful of "little" things correctly.
You see, when you know how to diet properly--and this doesn't mean learning to eat boiled chicken and raw broccoli six times per day--getting lean and muscular becomes simple, convenient, and dare I say...enjoyable.
And this book will show you the way.
If you enjoyed this article, get weekly updates. It's
free

.
Sending...
Great! You're subscribed.
100% Privacy. We don't rent or share our email lists.
Recommended For You