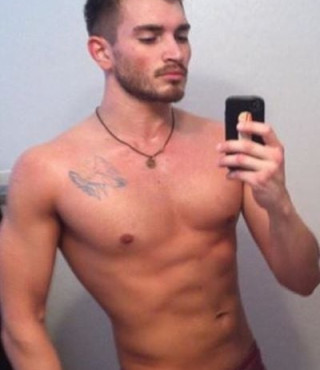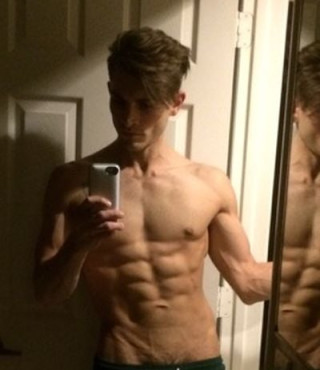 "I lost 20lbs over the course of about 4 months. My strength increased a ton!"
What has happened so far on the program?
Before – 175 lbs 18%-20% body fat.
After – 155 lbs 8% body fat.
I lost 20 lbs over the course of about 4 months. My strength increased a ton! Incline Bench 185 lbs, Seated Military 150 lbs, Chinning with 55 lbs attached, and Split Squat with 80 lbs (low back gets cranky from back Squat due to previous injury).
All at a very lightweight of 155 lbs. I'm more than satisfied!
What, if anything, almost kept you from buying the book or starting the program?
Nothing. I had heard Mike on various podcasts and read his work on Muscle for Life. He keeps it real and tells it like it is. I'm easily drawn to a healthy dose of reality. Deception bores me.
I had tried other programs. They got me here and there, but nothing like Bigger Leaner Stronger.
What do you like most about the program?
The biggest thing was training 5 days a week. I was more than happy to do it, but you here all kinds of garage of impaired recovery on a frequency of 5 days. This is far from true. I enjoyed training those 5 days. Got in, got out, loved it!
How does this program compare with others you've tried?
I liked having one focus per day. Chest, then back, then shoulders, etc. It made very quick, easy, and focused training.
The diet was great! In the past having overcome episodes of binge eating, hitting macros via flexible dieting is seemingly heaven sent. I ate healthy foods 80%-90% of time, and threw back some great beers and burgers and moved on. Simple.
How has what you've achieved with your body changed other areas of your life?
I love the way I look. I love understanding that body composition is a numbers game. What I loved most about this program is that training became part of my lifestyle. My morning routine you could say. It kept me disciplined and that carried over into my business, and work life.
Wake up, train, get things done. Wake up, get things done, train. Either or, it just became part of setting myself up for success. A healthy habit.
Is there anything else you'd like to add?
Yes, I've been training for 5+ years trying to get to where I am now (there's plenty more to go but…).
If I could encourage everyone with one tip it's stop reading. By that I mean pick no more than two fitness writers, bloggers, etc. to listen to. The one thing that crippled me most was reading and trying to apply every person's idea of how to achieve your dream physique. I finally decided to stop reading. I largely resonated with Mike's message, so it was time to go 100%. Vuala…
Make sure Mike is one of them, if not the only one.
If you enjoyed this article, get weekly updates. It's
free

.
Sending...
Great! You're subscribed.
100% Privacy. We don't rent or share our email lists.