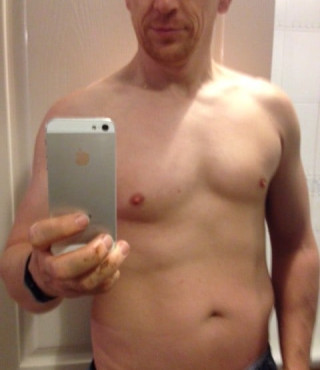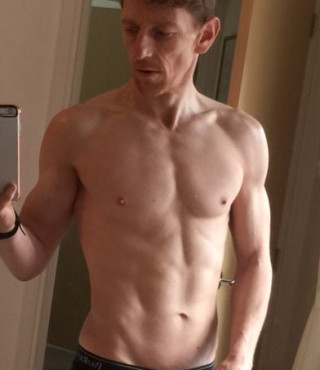 "I lost 40 lbs while gaining muscle and strength!"
What has happened so far on the program?
170lbs, BF approx. 20-25%
132lbs, BF 7%
Squats – 75kg to 95kg
Deadlift – 70kg to 115kg
Shoulders Press – 30kg to 52kg
Bench Press – 50kg to 65kg
I have been attending a gym for about the last ten years on and off, but have never made any real progress, and it wasn't until I started reading a Men's Fitness book approximately 18 months ago that I began with a regular training program.
But then I moved onto Bigger Leaner Stronger, and more recently Beyond Bigger Leaner Stronger, which transformed not only  my body, but my whole lifestyle to the extent that I have now enrolled on a gym instructor's course with view to develop this further onto personal training and help others.
What do you like most about the program?
I had used a men's fitness book previously, and was looking to buy another from Amazon, but Mike's book had rave reviews, and the rest is history, so to speak.
Everything Mike says is simple and makes sense, and the great thing about it is you start to see results quite quickly. I am reading the Beyond Bigger Leaner Stronger and really have noticed a difference in other areas of my life. I am more focused, especially in my career.
How does this program compare with others you've tried?
In addition to the above, the workouts can be completed in less than an hour, which is ideal for my hectic lifestyle. Mike offers great tips and isn't afraid to refer you elsewhere.
How has what you've achieved with your body changed other areas of your life?
It has helped me focus more at work, and I have been promoted. My time management is much better, the opening chapter in BBLS, really struck a chord with me.
Is there anything else you'd like to add?
Mike has always been there with any tips and advice, and always messages me back, which is reassuring and great support for anyone. Knowing that someone has got your back is worth more than any book!
If you enjoyed this article, get weekly updates. It's
free

.
Sending...
Great! You're subscribed.
100% Privacy. We don't rent or share our email lists.