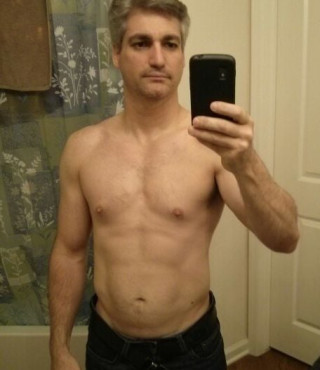 "I lost 33 pound in 6 months! I look and feel great!"
What has happened so far on the program?
I lost 33 pound in 6 months! I look and feel great!
What do you like most about the program?
It's simple and straight forward. No complicated methods or techniques. Common sense dieting and exercising routines that fit my schedule.
What, if anything, almost kept you from buying the book or starting the program?
I was a bit skeptical because of so many different programs claiming to get results fast, but I read the free PDF Maximum Muscle and it intrigued me to get the book. Best thing I ever did.
What are three other benefits of the program?
1. I have been able to get off medications, Yay!! No more cholesterol and high BP meds. That means $$$ savings!
2. Lots more energy. My wife loves that! LoL!!!
3. Not only do I feel younger, I actually look younger. People notice.
Would you recommend this program? If so, why?
Absolutely! The program is straight forward and simple especially for newbies like myself. If you want to feel great, look great, and simply improve your overall life, then this is a no brainer.
There is no magic mantra or magic pill. The program is common sense: eat right, exercise properly and with a little patience and perseverance results come quicker than expected.
Is there anything else you'd like to add?
One last thing…I am 42 and thought I was too old to get physically fit, had too many excuses to get motivated. I look at pictures from 7 and 8 months ago and laugh because I look and felt old. I thought it was all downhill from here.
Getting off my butt and doing something about it got me feeling and looking younger and now I'm making new friends at the gym and they keep me motivated. Actually now I look forward to it everyday. Awesome stuff!
If you enjoyed this article, get weekly updates. It's
free

.
Sending...
Great! You're subscribed.
100% Privacy. We don't rent or share our email lists.