Want to listen to more stuff like this? Check out my podcast!
For most of us, the holiday season is a time for settling down to enjoy some good company and cheer.
That's nice.
For others, it's an opportunity to set up a bunch of inflatable holiday dragons on their front lawn, freaking out their neighbors into accusing them of running a demonic cult.
That's neat.
For others still, it's a chance to punish package thieves with a GPS-enabled glitter and fart spray bomb that records their reactions.
That's freaking glorious.
For me?
Some friends, family, and food, and I'm happier than a hammer in a nail factory.
And you?
Well, I hope you have a wonderful Christmas and New Year and an even better 2019.
2018 was a big year for me and my businesses, and I plan on making 2019 bigger (leaner and stronger, har har) in every way, which means I'll be working to help you do the same, too.
In fact, here's my first exciting announcement to that end . . .
Protein bars are IMMINENT!
I know I know I said they'd be out this month but real talk: manufacturing protein bars sucks.
Seriously.
After many emails and phone calls, I finally discovered THIS WEEK that due to production delays, the bars won't be ready until the first week of next month.
The good news is my manufacturer says this completion target is locked in, so I can finally teasing you and deliver the goods.
Okay one more tease . . .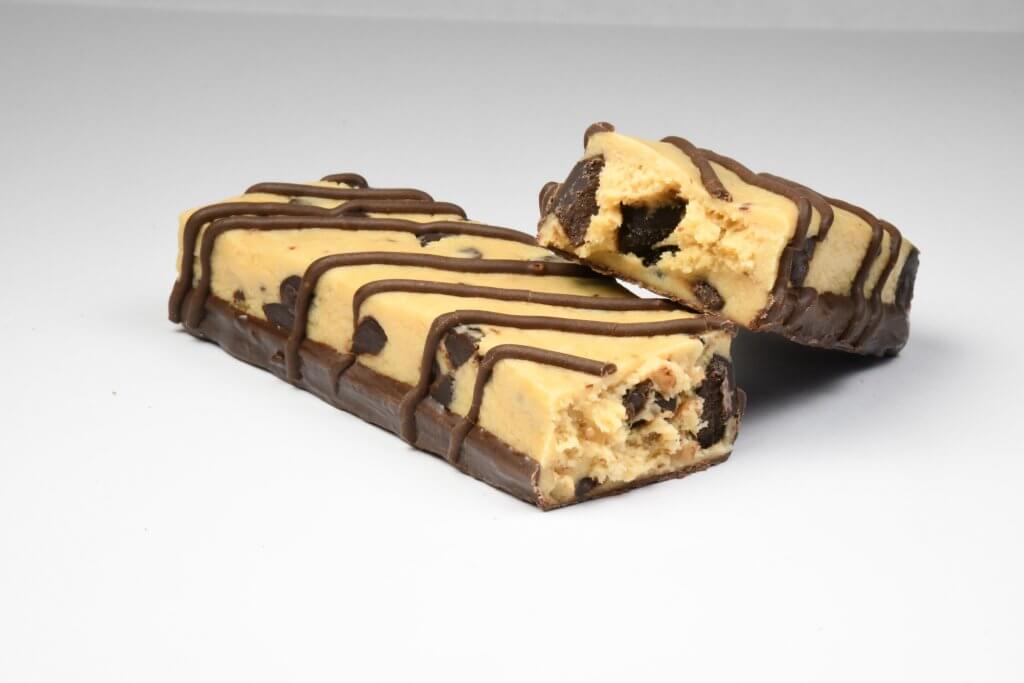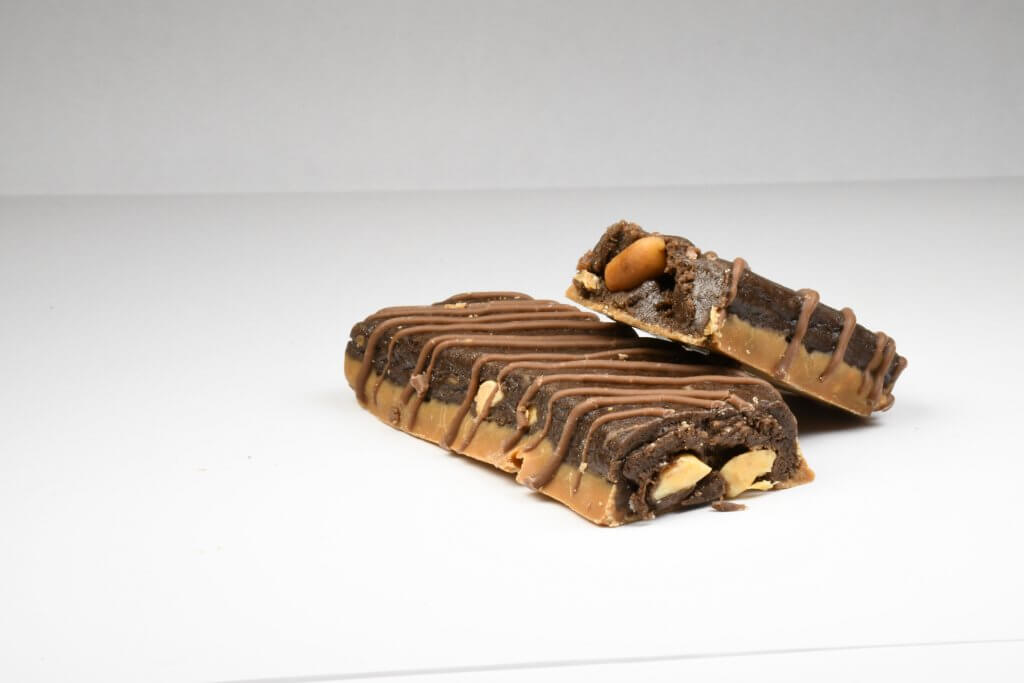 Soon, you'll get to sink your beautiful teeth into those succulent, sexy snacks, which . . .
Contain 20 grams of whey isolate and hydrolysate and pea protein (no cheapskate milk or soy protein)

Contain 38 grams of nutritious food-based carbs and prebiotic fiber

Contain just 6 grams of fat and 5 grams of sugar

Contain NO artificial sweeteners, colors, or flavoring

Are absolutely DELICIOUS
Clear out your pantry too, because we're launching with TWO flavors—chocolate chip cookie dough and chocolate peanut butter—and they're both I-can't-believe-it's-not-crack good.
Stacked is getting a complete redesign!
As you may or may not know, I have a workout app called Stacked.
It started as a passion project to create something that I'd actually want to use over my go-to, a Google spreadsheet.
I shopped the idea around and settled on a now-defunct company called Appster to build it. Soon after getting started, I realized that working with them was going to be like riding a bicycle. Except the bicycle is on fire. And everything is on fire. And you're going to hell.
For some reason known only to the dryads, I stuck it out with (cr)Appster and despite their astounding, funny-in-the-not-funny-kinda-way incompetence, launched Stacked 1.0 back in January 2017.
And the response was fantastic.
Positive reviews poured in and users were loving its simple and intuitive interface, the ability to create custom workout routines and track and visualize their progress and the plate math calculator in particular.
Something they really didn't love, however, was the design. And I understand. Stacked didn't look and feel like an iOS app, which was an oversight on my part.
And something I really didn't love is how little money it made and how expensive it was to upgrade and maintain.
As time went by and feedback rolled in, it also became clear that the user experience could be greatly improved in a number of ways.
Or not.
I had already put way more time and money into Stacked than I had originally intended and certainly didn't need to keep this squeaky little hamster wheel spinning.
What to do?
Should I kick it into the sewer grates where the sewer clowns await or continue to dream this quest and bring my vision into fantasy?
Well, after a stimulating session of spirit cooking with my favorite coastal elites, I decided the Stacked show shall go on.
That's why for several months now, the new development team and I have been secretly working on overhauling the entire look and feel of the app, and I'm really happy with our progress.
For example, here's the new interface for logging your workouts: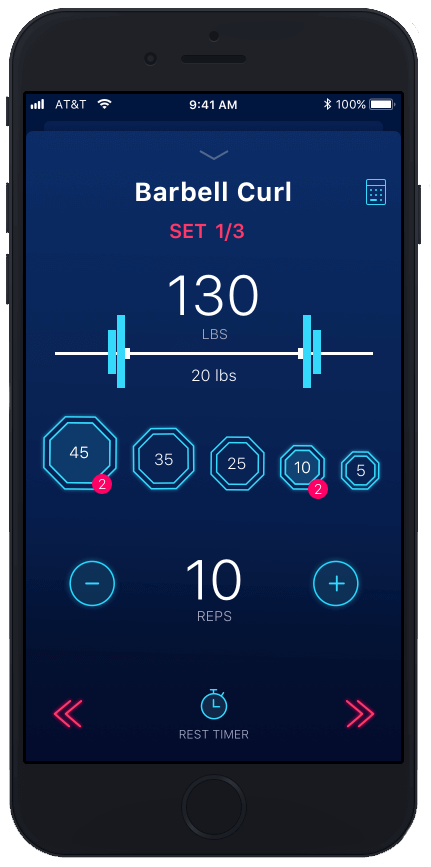 Here's the new interface for reviewing your workouts: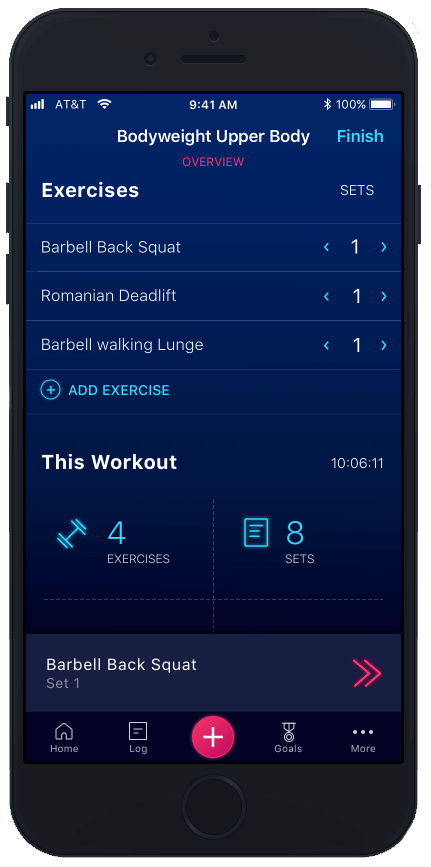 And here's the new interface for visualizing your progress on a particular exercise over time: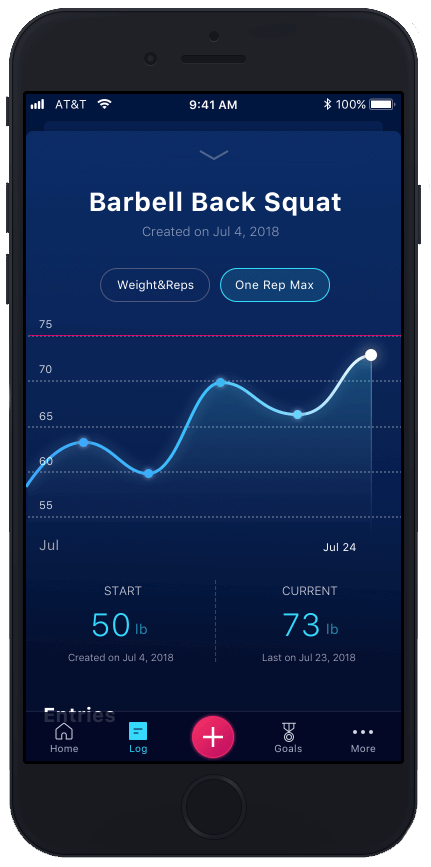 Hot or not? Reply below in the comments and let me know!
Otherwise, I'll be sharing more sneak peeks as we get closer to launch, which should be sometime this summer.
And with that, I'll take a bow.
Thanks for making 2018 another great year for me and the rest of us at Team Legion, and we'll do our best to pay it back in 2019.
See you then!
Thanks again for all of your support, and if you're half as excited for everything we have in store as I am, share this article on Facebook, Twitter, or wherever your favorite online hangout is.