Want to listen to more stuff like this? Check out my podcast!
Every February 2nd, thousands of people gather in the small town of Punxsutawney in Pennsylvania to watch a dude fondle a groundhog.
Not just any groundhog, but a groundhog named Punxsutawney Phil who's supposedly the oldest groundhog in the world thanks to a mysterious life-extending elixir prepared by his handlers, who call themselves The Inner Circle.
During said fondling, everyone waits with bated breath to hear from an Inner Circle member whether Phil saw his shadow or not upon emerging from his burrow after his winter hibernation.
If he saw his shadow, boom, six more weeks of winter are on the way. If not, spring will come early, natch.
Yes, I'm talking about Groundhog Day, and somehow, what started as a Christian holiday involving the blessing of candles and feasting turned into this—something akin to the Romanian superstition that if your palm itches, it means you're either going to get money or get your ass beat.
So, a couple weeks ago, we're told the furry forecaster saw his shadow and dashed back into his den, and considering the snowstorms we're still getting here in Northern Virginia, who knows, xe may be right.
Yes, XE. Don't you dare misgender clairvoyant groundhogs!
ANYWAYZ . . .
What does that have to do with books, supplements, and looking good naked?
Absolutely nothing, but I thought it was cool and I'M GOING TO SPEAK MY TRUTH HOWEVER AND WHENEVER I WANT.
*begins meditating*
*sips soy latte*
*feels gratitude for my wife's boyfriend*
Phew, now that I'm feeling more present, grounded, and mindful, we can proceed to what's going up and down around Legion town.
Legion's protein bars are almost sold out!
And it's no wonder why: they taste better than a sous-vide Wagyu steak hand-served by Superman.
I've been eating a protein bar a day since they arrived, and now that the initial infatuation has worn off (yay new toys!), I'm even more convinced that these are the best protein bars you can find.
They're delicious. They're nutritious. And they're oh-so-not-cementitious. As in, not like cement. As in, chewy and nicelike in your mouth.
That's why these bars have been flying off the shelves faster than the unraveling of Jussie Smollett's fake catcrap claptrap self-inflicted assault (oh schadenfreude, how I love thee) . . .
. . . and why both flavors are about to run out of stock (and Chocolate Chip Cookie Dough in particular is on its last legs).
Fortunately, the next run of bars is arriving in a few weeks, but if you don't want to wait until then, order now before it's too late.
New flavors (and formulations!) for Pulse, Whey+, and Thrive!
Legion's 2019 theme is NEW.
New products, new formulations, and new flavors.
In other words, new ways to take more of your money before fleeing the country. #blessed #fitspo #nofilter #squad #onfleek #bae #yolo #struggleisreal
So here's what we're getting ready to blow out of the airlocks over the course of the next couple months:
Chocolate and vanilla of our NEW HEMP-FREE THRIVE FORMULATION! (More info coming soon.)

Birthday Cake Whey+ (my new favorite Whey+ flavor, INSTABUY)

Salted Caramel Whey+

Tropical Punch Pulse

Blue Raspberry Caffeine-Free Pulse (even better than caffeinated blue razz, 'cuz caffeine tastes like butt)
And then, later this year, we'll be releasing new formulations for Pulse, Recharge, and Triumph, and yes, they're all getting even better.
Stacked 2.0 is getting better and better every day.
Stacked is my workout app.
It's pretty cool but can be a lot better.
I like better so I'm working with some hard, pipe-hitting . . . designers and coders . . . to make it awesome.
It's getting pretty awesome.
Allow me to demonstrate: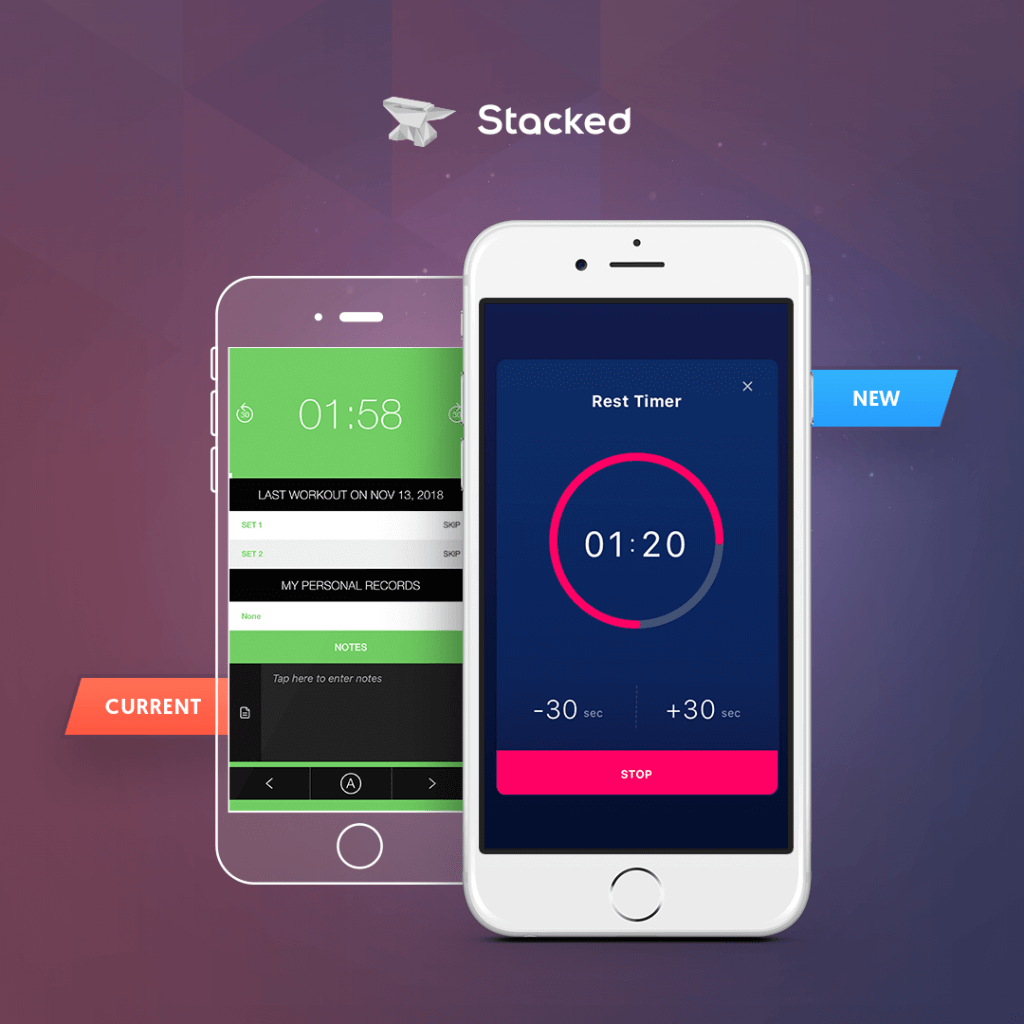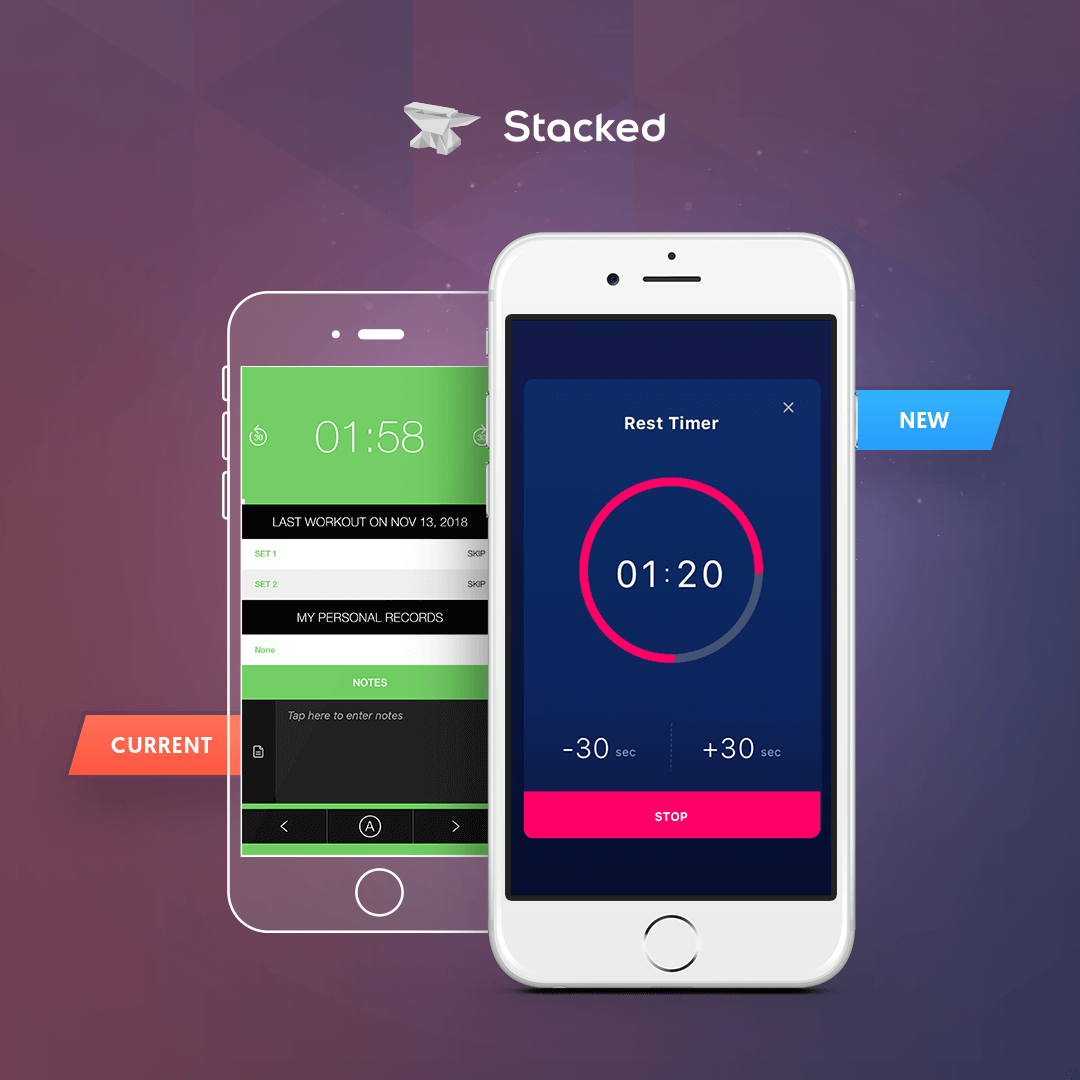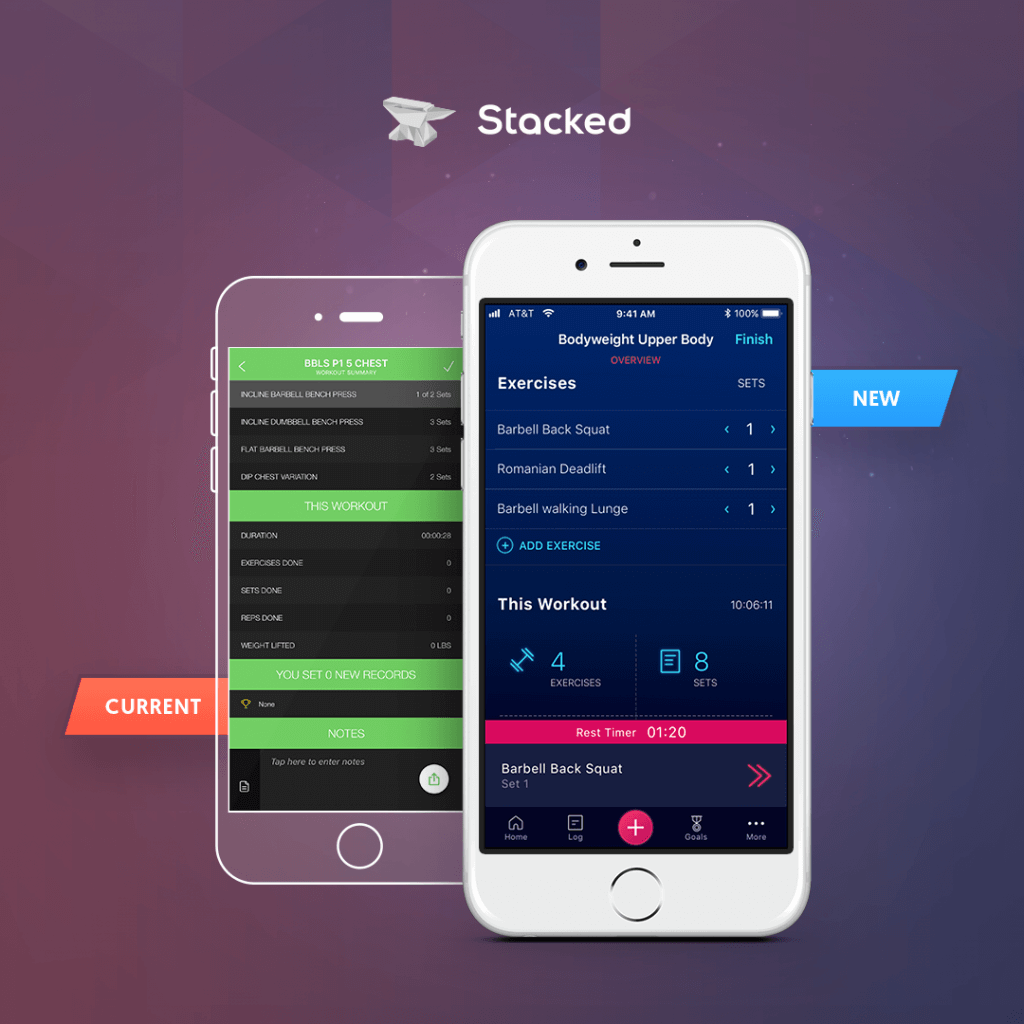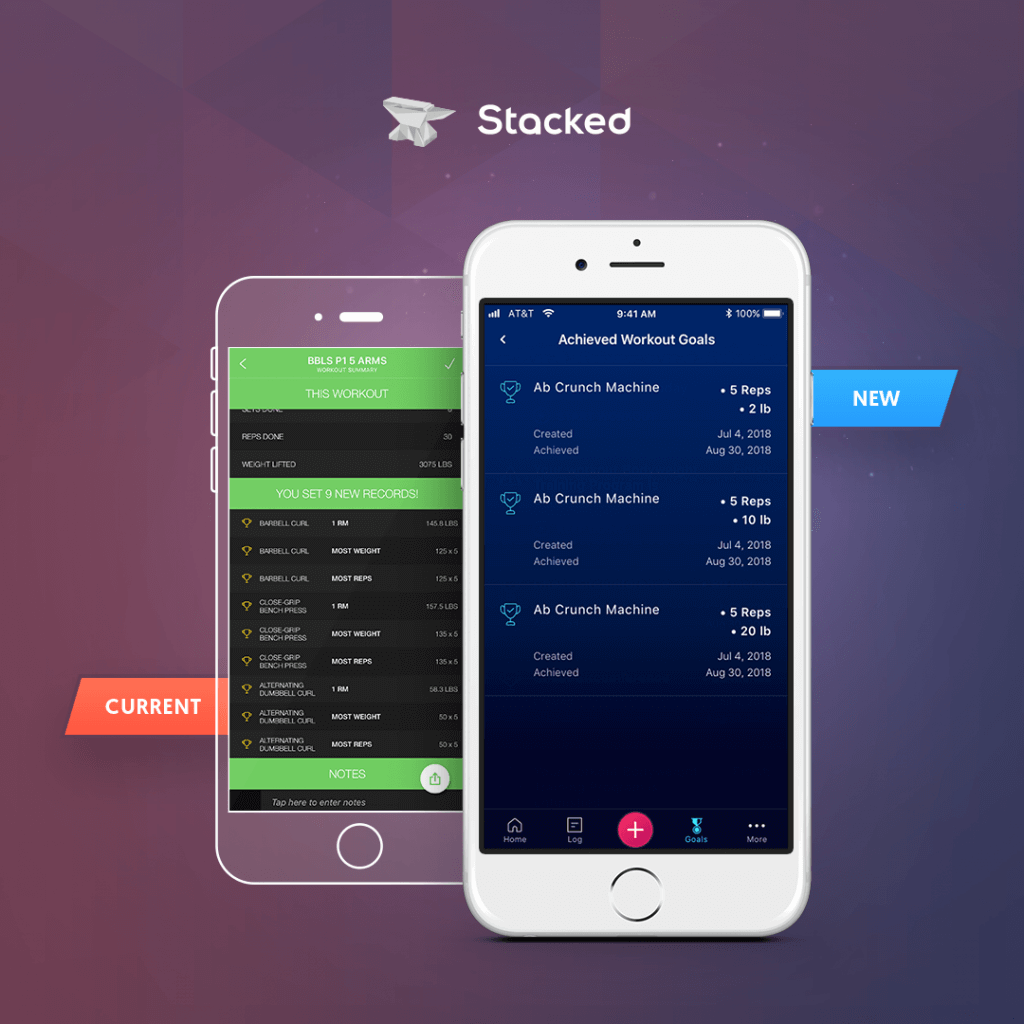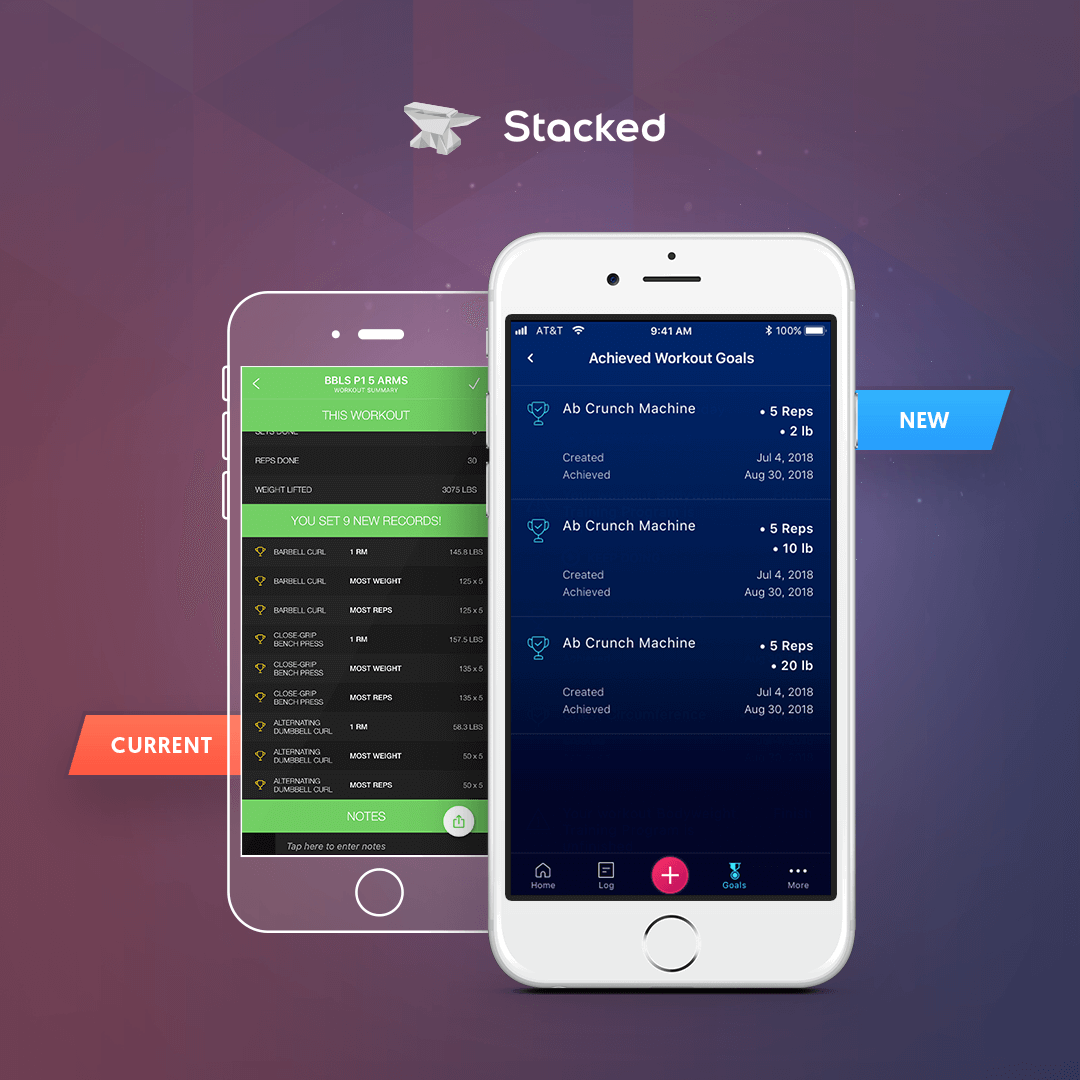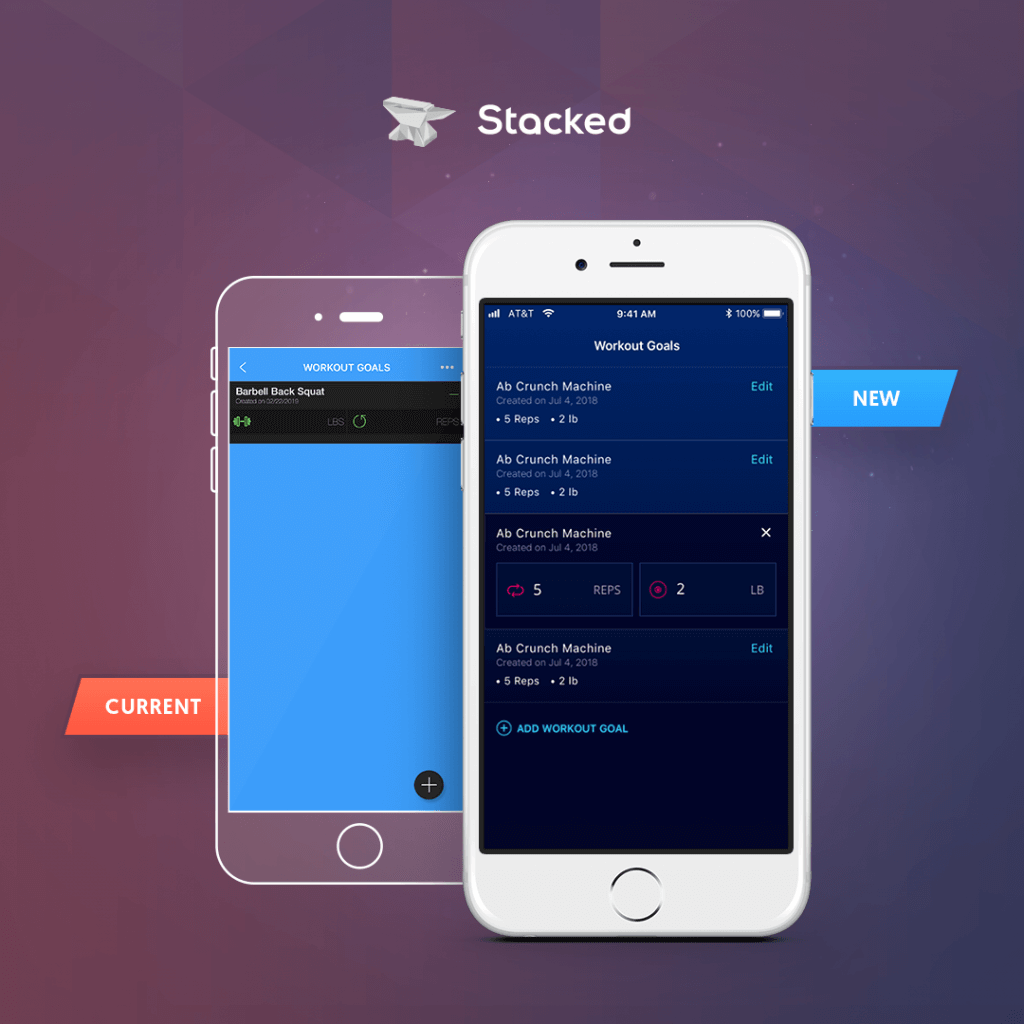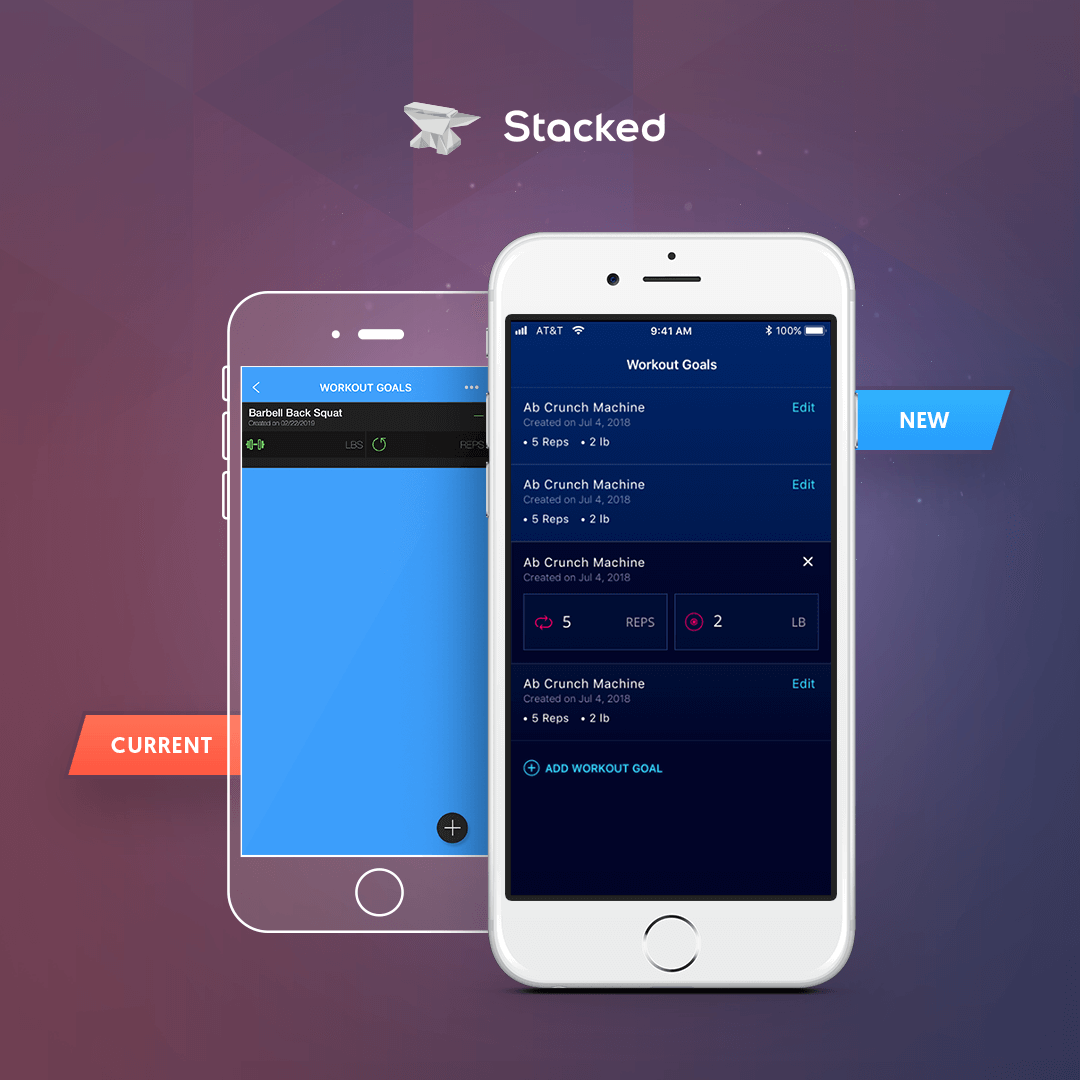 Hot sex, right?
Oh and there's this, too: I'm going to make 2.0 100% free. No in-app upgrades, monthly subscriptions, or other bullshit.
Just free.
More news soon.
Well, das it for now, mayne. ("That's all for now, man" in moron.)
Thanks again for all of your support, and if you're half as excited for everything we have in store as I am, share this article on Facebook, Twitter, or wherever your favorite online hangout is!