I'm not ashamed to admit that I'm kind of a sucker for cool stuff. I like nifty gadgets, quirky decoration pieces, nice clothes (and shoes!), good books, and fun games.
In this series of weekly posts, I share whatever currently has my fancy. Maybe some of it will catch yours as well!
(Oh and in case you're wondering, while I do participate in Amazon's affiliate program, I'm not paid to promote anything–I just do it for fun.)
VIDEO OF THE WEEK:
MOTORCYCLE NINJA STUNT CRASH
This guy needs to start playing the lottery…
CICLOTTE EXERCISE BIKE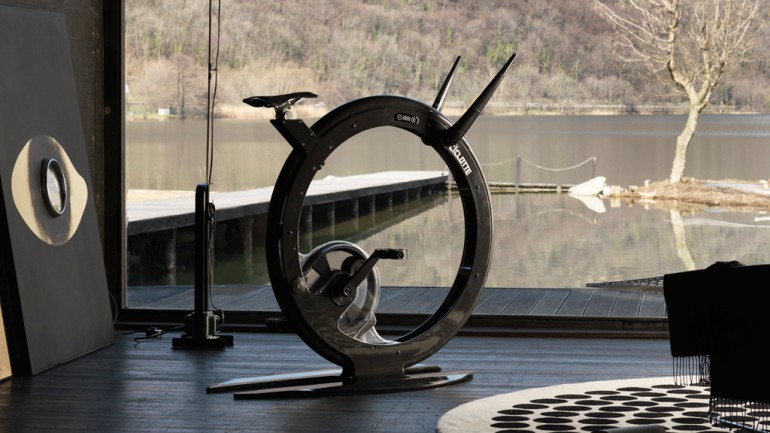 Every bit of design matters when it comes to an effective exercise machine, but let's face it: they're all an eyesore! Well, lay your eyes on this beauty: the Ciclotte, a stationary bike for those who care as much about designing the perfect house as sculpting the perfect body.
The Ciclotte looks like a modern sculpture at first glance, but here form and function go hand-in-hand. Grab the snai antenna handlebars and get some great endurance and lower body training by spinning the magnetized wheel to create resistance.
And yes, there's still a display to change settings, and this one's a touch screen. It also comes in three colors: carbon black, silver, and purple.
BELOW THE BOAT WOODEN CHARTS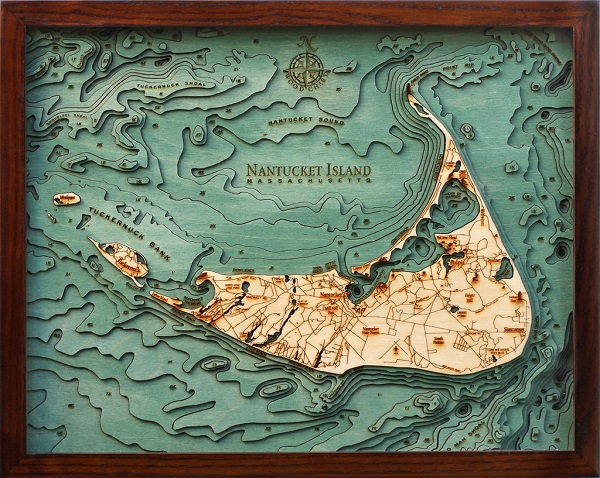 Want a mix of traditional and contemporary in your wall art? Check out these carved wood maps of iconic waterways, including topography to add visual depth.
New Yorkers will dig the detailed carving of Manhattan, complete with street map, or the nearby Long Island Sound. You can also snag one to remind you of your favorite vacation spots: Catalina Island, Maui, or Hilton Head. Or pay tribute to one of the country's greatest lakes like Lake Tahoe or Big Bear.
Some pieces are also cool in how they capture the natural tributaries and small offshoots, as in Chesapeake Bay and Seattle's Puget Sound. These intricate wood water maps are priced between $158 and $358, depending on the size, starting at 20" x 16".
YARDSTASH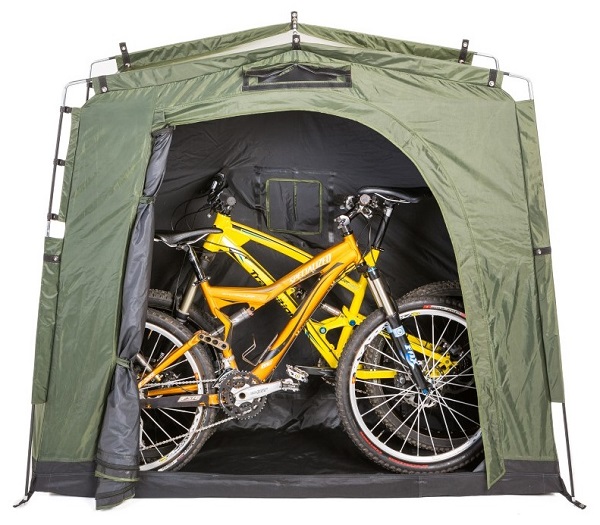 Have a small spot outside for your bike, but don't want to leave it uncovered? When a garage meets a tent, you get YardStash, a handy way to keep your mud-covered valuables outside.
Now you won't need to dedicate wall space to your hanging bike rack(s), and you know your ride will be waiting for you under its own tarpaulin roof. The YardStash tent has a polyester body, reinforced floor, and full zippers to keep out everything, whether you're worried about the weather or creepy crawlies invading your kids' outdoor toys.
This small storage solution, at 74" x 30", holds two adult bikes.
FUNNY SIDE UP SKULL-SHAPED EGG MOLD
If your family has a darker sense of humor, or you want to prank your SO, make them breakfast in bed — with skull and crossbones made of eggs and bacon. The silicone rubber Funny Side Up Skull Shaped mold is especially designed to make the perfect sunny side up eggs.
This might be tricky to put together — reviewers recommend cracking the eggs into a bowl and then transferring them gently to the egg ring in a heated skillet — but it's also a fun trick to pull off!
BOOK OF THE WEEK:
DAILY RITUALS: HOW ARTISTS WORK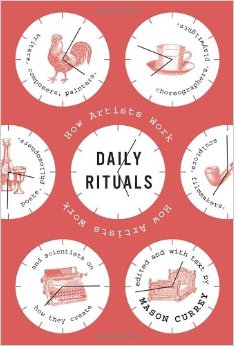 I'm a big believer in the power of habit and of effective daily "rituals," and I love to hear about how successful people go about doing what they do, so this book was right up my alley.
Through entertaining and wonderfully written anecdotes, Daily Rituals shows you how some of the most famous artists and scientists worked. 161 in all, these stories will not only surprised at how diverse and eccentric their routines were, and how many had to cope with depression, lack of inspiration, lethargy, procrastination, and the like, and how they overcame these obstacles.
Igor Stravinsky couldn't compose unless he was sure nobody could hear him and when he hit a creative block, he stood on his head to "clear the brain." Thomas Wolfe wrote standing up in the kitchen with a refrigerator for a desk, fondling himself. Others found long daily walks the key to their productivity while others still relied on excessive amounts of coffee or even alcohol and drugs (and these usually served as cautionary tales, in the end).
I found gems on just about every page of this book as well as an odd comfort in seeing how many strange habits and idiosyncrasies these top performers had (we're all weirdos in our own ways) and how they embraced the virtue of "whatever works is what's right." That is, whatever works for you and gets the job done–without ultimately destroying you (back to those cautionary tales)–is what you should do.
If you're looking to break through a creative funk or dearth of inspiration or production, or if you've ever wondered how successful people spend their days, I think you'll love this book.
MOVIE OF THE WEEK:
OFFICE SPACE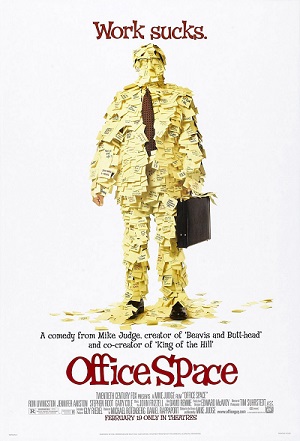 Simply put, Office Space is one of my all-time favorite comedies. The premise is simple:
Unable to endure another mind-numbing day at Initech Corporation, cubicle slave Peter Gibbons (Ron Livingston) gets fired up and decides to get fired. Armed with a leisurely new attitude and a sexy new girlfriend (Jennifer Aniston), he soon masters the art of neglecting his work, which quickly propels him into the ranks of upper management!

Now the stage is set for Peter to carry out a high-tech embezzling scheme that's sure to mean the end of his job and a one-way ticket to easy street. Can he pull it off before all corporate hell breaks loose?
A simple plot, but it shines in execution.
What makes Office Space so great is its a brilliant exposition of the absurdities of the "cubicle life" nonsense that millions of people have to deal with every day. It hits every note just right:
Great actors with no big stars trying to overdo it and steal the show
Quirky-but-likeable characters
The perfect combination of vulgarity and wit
Memorable scenes and one-liners that stick with you for years
Thematic topics we can all identify with
A well-paced plot that stays on-track and plausible
While they're out there somewhere, I've yet to meet someone that didn't like this movie. Give it a go. You'll laugh your ass off.
What do you think of this week's picks? Have anything you'd like to share? Let me know in the comments below!