I'm not ashamed to admit that I'm kind of a sucker for cool stuff. I like nifty gadgets, quirky decoration pieces, nice clothes (and shoes!), good books, and fun games.
In this series of weekly posts, I share whatever currently has my fancy. Maybe some of it will catch yours as well!
(Oh and in case you're wondering, while I do participate in Amazon's affiliate program, I'm not paid to promote anything–I just do it for fun.)
VIDEO OF THE WEEK:
HONEST TRAILERS: THE HOBBIT: THE DESOLATION OF SMAUG
After about two hours of this movie all I can remember are the words "IT'S STILL GOING IS THIS REAL LIFE MAKE IT STOP MAKE THE BAD MAN STOP" blaring in my head like air raid sirens.
This trailer captures the experience nicely.
Find the Perfect Supplements for You in Just 60 Seconds
You don't need supplements to build muscle, lose fat, and get healthy. But the right ones can help. Take this quiz to learn which ones are best for you.
Take the Quiz
PATCHNRIDE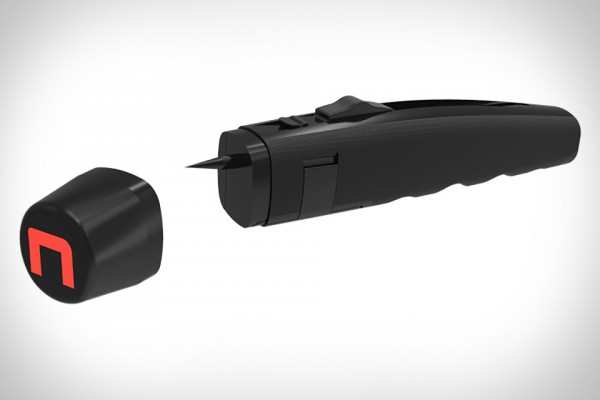 Where you ride makes a difference, especially to your bike tires. If punctures are a common occurrence when you're cycling, it's time to add a Patchnride to your repair kit.
It works for a wide range of rides, including mountain bikes, cruisers, road bikes, and jogging strollers, and even if you're used to fixing it yourself with tubes or patches, the Patchnride will save not just time but also money in the long run. This handy tool will get you back on the road in a quick minute with a permanent fix.
SEEK THERMAL CAMERA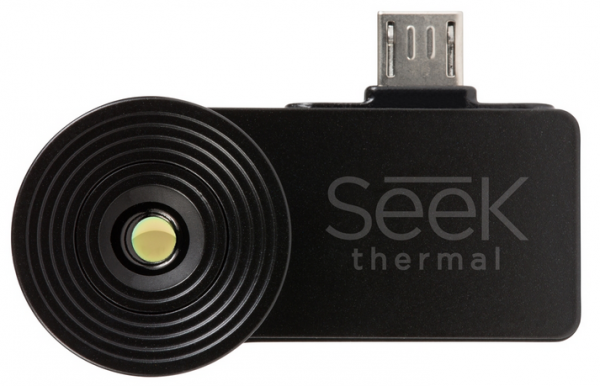 Not enough that your smartphone is able to make calls, browse the internet, and take pictures? Turn it into a high-tech infrared sensor too.
The Seek Thermal Camera, which attaches to your smartphone's Micro USB or Lightning port, converts information into 32,000 thermal pixels to create a visible image. It works in broad daylight and total darkness, helping you better assess your surroundings wherever you are.
This device is available for iOS and Android.
PROMIXX VORTEX MIXER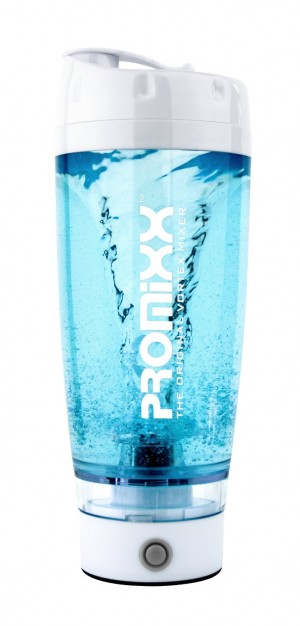 When you're busy, protein shakes are the easiest way to get a little food in you and hit your daily protein needs. And if you want easy and clump-free mixing, you want a Promixx.
The Promixx is a sports bottle with a detachable motor that creates a cyclone on the inside to break up stubborn powder clumps, and its leak-proof container means you can just toss it in your gym bag for easy post-workout nutrition.
Cleaning is a cinch too: simply use the whirlwind to stir a drop of soap into water, and rinse.
THE ORANGE CHEF PREP PAD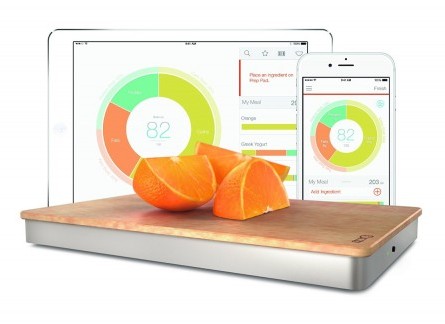 Most food scales are just, well, scales. They'll tell you the number of grams and ounces one ingredient at a time, but that's it.
The Orange Chef Prep Pad syncs with Apple devices, as well as the Jawbone Up fitness tracker band, to offer a more complete picture of your nutrition. With a database of over 300,000 foods, Prep Pad enables you to create balanced meals, add up the calories, and track progress while learning more about what you eat on a day-to-day basis.
Here's how it works:
BOOK OF THE WEEK:
BIRD BY BIRD: SOME INSTRUCTIONS ON WRITING AND LIFE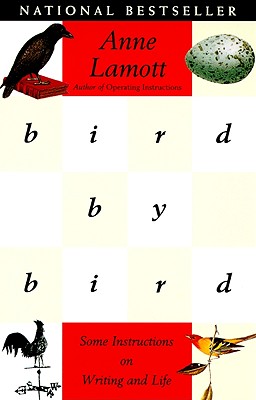 Anne Lamott is one of my few "Tyler Durdens" of writing: she writes like I wanna write, she's smart, capable, and most importantly, free in all the ways that I am not.
Alright, the last bit is a stretch, but seriously, Anne isn't just a great writer, she's extraordinarily insightful, charming, funny, and honest, and I'm a huge fan. She's one of the rare breeds of writers whose quirky mind and choice vocabulary can make just about anything interesting, and I thoroughly enjoyed Bird by Bird.
The title would lead you to believe it's just about the art of writing, but it's much more than that–it's an endearing and heartening exploration of self-expression, finding love in your work, overcoming challenges, and leaving the world a little better than you found it.
This isn't a book you just read. This is a book you come to know and love, and that you will return to when you need a laugh, a pick-me-up, a friendly reminder that everything is going to be okay.
This is a book that makes you a better person. It gets my highest recommendation.
MOVIE OF THE WEEK:
THE INCREDIBLES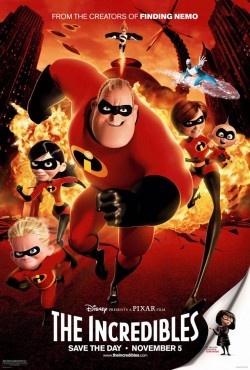 I like just about everything Pixar has done, but The Incredibles is probably my favorite of their work.
This tells the story of ex-superheroes Mr. and Mrs. Incredible and their family, who are just trying to live "normal" lives and blend in with the rest of society. That all changes when the villain, a sociopathic maniac that calls himself Syndrome, comes cannonballing into the world with plans of death and domination that only the Incredibles can hope to stop.
Don't be fooled by its childish appeal and PG rating–The Incredibles is so much more than the formulaic dreck that has basically usurped the genre of animated storytelling.
There's a reason why it won two Oscars: it's not a haphazard collection of cliched jokes and pop-culture references; it's an incredibly well-written, fully developed story that kids will love and  adults will appreciate.
The Incredibles has glitz, heart, and style, and I've actually yet to meet someone that didn't like it. Give it a go and you'll see why.
What do you think of this week's picks? Have anything you'd like to share? Let me know in the comments below!