The Shredded Chef
---
Our "No Return Necessary"
Money-Back Guarantee
If you don't like something of ours, guess what happens next?
No, we don't request you deliver it to a PO box in the Gobi Desert by carrier pigeon. Nor do we ask you to fill a cursed inkwell with orc's blood and demon saliva and then use it to complete reams of return forms written in ancient Cyrillic script.
We just . . . wait for it . . . give you your money back. Holy moo cows. And that means you can say "yes" now and decide later.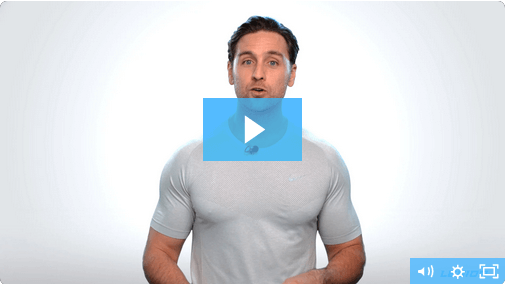 If you want to build a body you can be proud of without having to starve or deprive yourself of all the foods you actually like . . . and if you want 125 quick, easy, and delicious "fitness-friendly" recipes . . . you want to read this book.
What if I told you that just about everything magazines and trainers teach you about dieting is wrong?
What if you could build lean muscle and lose stubborn fat eating delicious foods that never make you feel like you're "on a diet"?
What if you didn't have to obsess over "clean eating" to get lean and healthy? In fact, what if you could "cheat" each and every day and still reach your goals?
In short, what if I told you that using food to build muscle, lose fat, and get healthy is much simpler and sustainable than you've been led to believe?
Well, I have good news.
You don't need to follow a bland, boring, "bodybuilder diet" to get into the best shape of your life.
You can eat all of your favorite foods while transforming your physique, and you can do it faster than you ever thought possible.
And this book is the shortcut.
Here's a "sneak peek" of what you'll find inside:
The paint-by-numbers formula for creating effective meal plans tailored to your body, goals, and lifestyle.
How to use calories, "macros," "micros," food choices, and nutrient timing to improve your body composition.
13 delicious and easy-to-make breakfast recipes, like "BLT" Eggs Benedict, Heuvos Rancheros, High-Protein Banana Oatcakes, Spice Caribbean Oatmeal with Yogurt Swirl, and more.
11 mouthwatering salads and dressings, like Spicy Santa Fe Taco Salad, Grilled Mediterranean Salad with Sun-Dried Tomato Vinaigrette, Creamy Jalapeno-Cilantro Dressing, and more.
14 low-calorie snacks you'll actually want to eat, like Blueberry-Coconut Pancake Batter Smoothie, Maple-Walnut Protein Muffins, Peanut Butter Protein Swirl Brownies, and more.
16 succulent beef and pork recipes that make savory lunches and dinners, like Beef Stroganoff, Beef Lo Mein, Parmesan-Crusted Pork Chops, and more.
18 tasty poultry dishes you'll love again and again, like Curry Chicken, Mexican Meatloaf, Pollo Fajitas, and more.
8 flavorful seafood recipes like Creamy Fettuccine with Scallops, Graham Cracker-Crusted Tilapia, Seared Cod with No-Cook Mustard-Caper Sauce, and more.
11 appetizing side dishes like Crispy Squash Fries, Sweet Potato Chips, Roasted Garlic Twice-Baked Potato, and more.
10 delectable desserts that you can enjoy guilt-free, like Peach Cobbler, Maple-Raisin Bread Pudding, Triple Berry Crisp, and more.
Imagine . . . just 12 weeks from now . . . being constantly complimented on how great you look and asked how the heck you're doing it . . .
Imagine enjoying the added benefits of high energy levels, no aches and pains, better spirits, and knowing that you're getting healthier every day . . .
The bottom line is you CAN achieve that "Hollywood body" without eating the same simple, tasteless meals every day.
Plus, a special bonus for readers!
With this cookbook, you'll also get a FREE bundle of spreadsheets with the nutrition facts of every recipe in the book, 20 flexible dieting meal plans for building muscle and losing fat, and two free fitness eBooks that'll teach you exactly what to do in the gym to get fitter and stronger than ever before.
Buy this book today and begin your journey to a fitter, leaner, and stronger you!
Buy Now
Customers Who Bought This Also Bought
Verified Customer Reviews