The Shredded Chef
---
Our "No Return Necessary"
Money-Back Guarantee
If you don't like something of ours, guess what happens next?
No, we don't request you deliver it to a PO box in the Gobi Desert by carrier pigeon. Nor do we ask you to fill a cursed inkwell with orc's blood and demon saliva and then use it to complete reams of return forms written in ancient Cyrillic script.
We just . . . wait for it . . . give you your money back. Holy moo cows. And that means you can say "yes" now and decide later.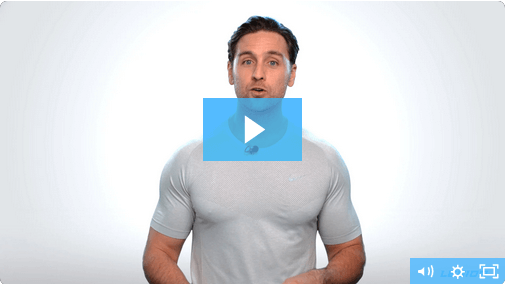 The Bestselling Flexible Dieting Cookbook
Is this a macros cookbook full of "fat-burning" and "craving-killing" recipes that'll give you a sculpted physique in 30 days flat?
No.
Is it a boring "body building cookbook" for meatheads who have never met a chicken, rice, or oatmeal recipe they didn't like?
Absolutely not.
But is it a high protein cookbook that'll show you how to lose weight, build muscle, and get healthy eating delicious, fitness-friendly, easy-to-make meals that you love each and every day?
Yes. And it's easier than you probably think.
Here's a "sneak peek" of what you'll find inside this athlete cookbook:
How to create meal plans for building muscle and losing fat that don't make you feel starved, deprived, or like you're "on a diet" (and especially a "bodybuilding diet").
The simplest chef-approved ways to immediately start making restaurant-quality food that don't require you to spend more time on preparation or cooking or more money on ingredients or gear.
13 delicious and easy-to-make breakfast recipes, like "BLT" Eggs Benedict, Heuvos Rancheros, High-Protein Banana Oatcakes, Spice Caribbean Oatmeal with Yogurt Swirl, and more.
11 mouthwatering salads and dressings, like Spicy Santa Fe Taco Salad, Grilled Mediterranean Salad with Sun-Dried Tomato Vinaigrette, Creamy Jalapeno-Cilantro Dressing, and more.
14 low-calorie snacks you'll actually want to eat, like Blueberry-Coconut Pancake Batter Smoothie, Maple-Walnut Protein Muffins, Peanut Butter Protein Swirl Brownies, and more.
16 succulent beef and pork recipes for savory lunches and dinners, like Beef Stroganoff, Beef Lo Mein, Parmesan-Crusted Pork Chops, and more.
18 tasty poultry dishes you'll love again and again, like Curry Chicken, Mexican Meatloaf, Pollo Fajitas, and more.
8 flavorful seafood recipes like Creamy Fettuccine with Scallops, Graham Cracker-Crusted Tilapia, Seared Cod with No-Cook Mustard-Caper Sauce, and more.
11 appetizing side dishes like Crispy Squash Fries, Sweet Potato Chips, Roasted Garlic Twice-Baked Potato, and more.
10 delectable (and fitness-friendly) desserts you can enjoy guilt-free, like Peach Cobbler, Maple-Raisin Bread Pudding, Triple Berry Crisp, and more.
This healthy cookbook for men and women also has over 55 beautiful full-page pictures, and every recipe contains the prep time, cook time, servings, calories, protein, carbs, and fat (making macro counting and meal planning a breeze).
So, here's the bottom line:
You don't have to choose between the body you want and the foods you love. You can have both, and this protein cookbook shows you how.
Buy Now