Want to listen to more stuff like this? Check out my podcast!
FRANDOS!
It is I, your king!
Blare the trumpets and beat the drums!
Scourge the unrighteous ones!
Anoint the virgins!
For I come bearing titillating tidings from the front!
How much did we raise during Charity Week?
I promised I'd share exactly how much money we raised for Ruck 'N' Run during Charity Week, and I'm thrilled to announce the result:
$2,100!
Amazing! 
Those funds are going to make a real difference in the lives of our nation's heroes and their families, and if you purchased anything in our store during Charity Week, you contributed to that, so THANK YOU!
We've already started looking at candidates for the next Charity Week, which will kick off in a few months, so if you have any suggestions, please do share.
Send an email to [email protected] and it'll come straight to me.
Thanks again for helping us make this a success!
Where's Stacked 2.0?
You may recall I have a workout app called Stacked.
You may recall it's currently undergoing a nosehole-to-butthole overhaul.
In fact, it's going to be a whole new app, really. A 100% free one, too.
You may have wondered why the hell the update is taking so long, though.
A fair considerance.
Allow me to fry up a juicy excuse for your gustatory delight.
You see, it turns out rebuilding an app from scratch isn't like rearranging a stamp collection—and especially an app whose guts were like scrambled eggs.
Funny, it has been, in the not funny way.
But it's almost done™.
Specifically, we've begun closed beta testing with about 40 users, which I expect to take a month or so.
That means Stacked 2.0 could very well be live by the end of the year.
Want to sneak a peek?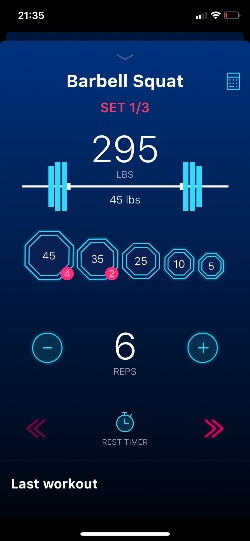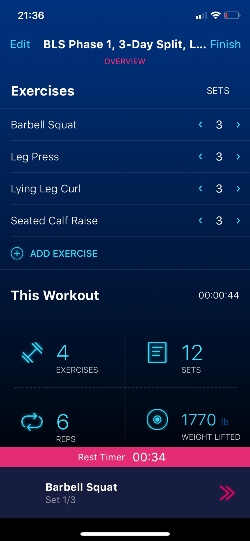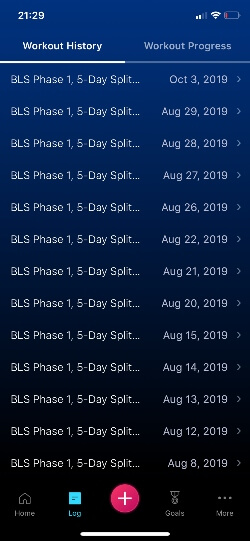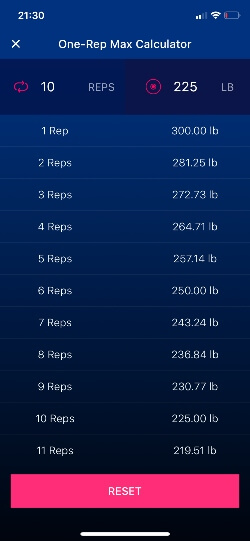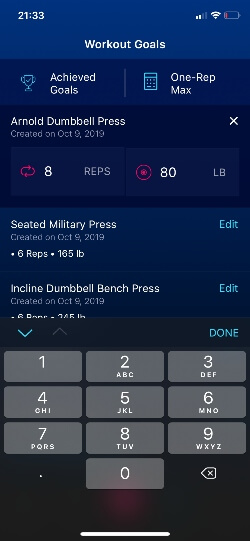 More good news:

Once we've released 2.0, we'll be starting the Android version forthwith, followed by regular ongoing improvements to both the iOS and Android apps.
And yes, the app is going to remain 100% free forever.
So, hold your horseshit—it's going to be worth the wait.
Until then, a poem to remind you that life without Stacked 2.0 is still life:
I got out of bed
on two strong legs.
It might have been
otherwise. I ate
cereal, sweet
milk, ripe, flawless
peach. It might
have been otherwise.
I took the dog uphill
to the birch wood.
All morning I did
the work I love.
At noon I lay down
with my mate. It might
have been otherwise.
We ate dinner together
at a table with silver
candlesticks. It might
have been otherwise.
I slept in a bed
in a room with paintings
on the walls, and
planned another day
just like this day.
But one day, I know,
it will be otherwise.
(Otherwise by Jane Kenyon)
Where's BBLS 2.0?
Many moons ago, I embarked on what I thought was going to be a routine procedure of writing a new, second edition of Beyond Bigger Leaner Stronger.
You know, a scalpel job.
I was wrong. This is no nip and tuck.
This is more like dual-wielding chainsaws to transform my victim into goopy hamburger chunks to be reassembled and reanimated with ancient blood pacts of my druidic forebears.
In other words, the book's outline keeps growing like a Viagra erection and you know what that means—a long, hard, and often painful ride.
But!
A ride that's also rewarding if you can just keep going until you finish, and fear not, my lovely droog—this train has no brakes.
So anyway, all that's to say that . . .
I'm still working on BBLS 2.0.

It's coming together nicely.

I'll probably need until the end of the year™ to finish the first draft of the manuscript.

It'll be in your hands sometime next year™.

It'll be worth the wait.
MOVING ON.
And what's new with Legion?
So I have some pretty big news.
This has been a long time in the making.
It has required many sacrifices to the antediluvian gods of the four elements.
And with the proceeds, I'll finally be able to construct a Scrooge McDuck-like money bin to swim in realize my passion for saying "it's for the kids."
Legion is entering a strategic partnership with . . .
GOOP!
Yes, that Goop—the "Jade-Eggs-for-Your-Yoni" juggernaut—and we're already hard at work on our first line of collaborations, including . . .
100% natural detox dust made with gem healing, sonically tuned water, and wild-crafted herbs from the fields of Wakanda

18-karat gold rectal steamer for

pumping your pooper

irrigating your insides with alchemized water vapor and crystal energy

Ayahuasca-flavored pre-workout infused with the essence of shamanic spirit animals
Ha ha ha good times, good times.
What we're actually up to:
First, we've got three new product flavors on the way:
Strawberry kiwi Pulse (as good as it sounds)

Blueberry lemonade Pulse (sounds weird but is good)

Banana cream pie Casein+ (makes killer protein pudding)
We're also gearing up to release an immunity booster that helps prevent sickness, reduce the severity of illness, and speed up recuperation.
And then there's a whole lotta product reformulating going on because it's high time we made the best supplements around even better.
Specifically, our scientific advisory board is tinkering with more or less everything on our roster, including Phoenix, Recharge, Triumph, Genesis, Fortify, and more.
The first of the new-new will be a Triumph (multivitamin) formulation specifically for women, which will then be followed by a new formulation specifically for men.
More on the rest as they get loaded into the cannons.
Well, methinks that's enough tongue wagging for one post.
I think it's time for a protein shake. Because I like protein.
Oh and remember, please buy my stuff or I die. Join the cult. I love you.
Mike