Crappy workout equipment is frustrating–gloves that tear, straps that cut into your wrists, shoes that fall apart, headphones that sound like crap…the list goes on and on.
I've tried a TON of products over the years and in this article, I'll share my recommendations for a  variety of products that I use and like.
I hope this article saves you the time, money, and headaches of having to sort through a bunch of junk to find worthwhile workout equipment.
The Best Workout Shoe:
Inov-8 Bare-XF 210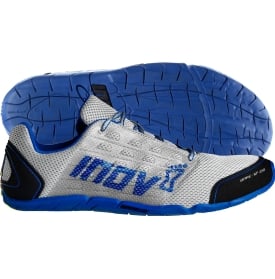 I used to work out in running shoes, and was surprised at how much of a difference a proper lifting shoe makes, particularly with squats and deadlifts.
What is a proper lifting shoe, you ask?
The most important aspect is a flat sole with a little arch and ankle support.
For almost two years I lifted in the New Balance MX20 Minimus and loved it, but I've found something I like even more: the INOV-8 BARE XF 210.
This is hands down the most comfortable training shoe I've ever worn. It weighs almost nothing, fits snugly but not too tightly, and has a perfectly flat sole and good arch support.
It's expensive ($120), but you shouldn't need to buy another pair for at least 1-2 years (unless you're like me and are just kind of obsessed with trying different products).
In case you don't want to spend that much on a shoe, two honorable mentions are the New Balance MX20 Minimus (men), the New Balance Minimu WX20 (women), and the good ol' Chuck Taylor.
The Best Workout Pant:
Adidas Tiro 13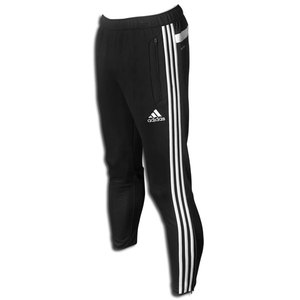 "Good workout pants!?" you might be thinking. But hear me out.
Here's what makes a bad pair of workout pants:
Material too thick (unnecessarily hot).
Crappy construction (falls apart after a couple months of squats and deadlifts).
Too tight in the groin area.
Shallow, zipperless pockets (which your iPod constantly falls out of when doing certain exercises).
And why do I love the Adidas Tiro 13 pants?
The material is thick and durable, but breathes.
The pockets are deep and zippered.
They actually fit well.
They're basically perfect!
The Best Workout Headphones:
IMAGE S4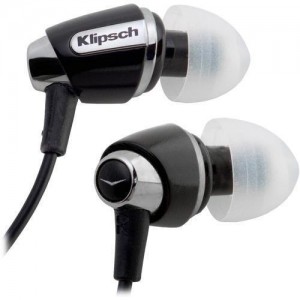 I don't know about you, but I hate working out without my iPod.
Some people find music distracting, but I actually find that it helps me concentrate on my lifts and tune out whatever is going on in the gym. And if you're like me, you like your music loud, which is where good headphones come in.
I've tried quite a few brands, including V-MODA, Sony, Bose, Sennheiser, Bang & Olufsen, and more, and I'm really impressed with the performance of the $70 Klipsch IMAGE S4 headphones.
The bass is deep and clear, the mids and highs are crisp, and they're comfortable and durable. In my opinion, you're getting the quality of a $150-200 pair of headphones for a fraction of the cost.
The Best Workout Glove:
Harbinger 130 Classic WristWrap Glove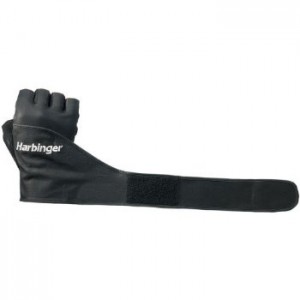 I know, I know, "gloves are for girls" and all that.
I used to think the same, but eventually I just got sick of tearing open calluses while deadlifting, and I gave into gloves for back day.
I went through a junk pair or two that were in tatters within a couple months, but once I found the Harbinger 130 Classic, I never looked back.
Why do I like them so much? Well…
They're comfortable and extremely durable. It took a year of daily abuse before I really started to see signs of wear in the palms, but there were still no holes and no tearing.
The wrist straps are a big plus as it adds quite a bit of wrist stability. This is nice for heavy presses such as the Military Press, the Dumbbell Press, the Bench Press, and so forth.
You can't go wrong here. (Oh and they're unisex too!)
Another option for improving your grip on the bar and preventing hand damage is non-marking chalk like the Eco Ball Chalk. It's not quite as good as actual chalk, which many gyms don't allow, but it doesn't make a mess.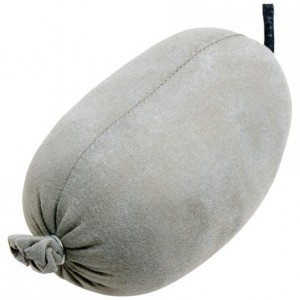 The Best Workout Straps:
Harbinger Big Grip "No-Slip" Pro Lifting Straps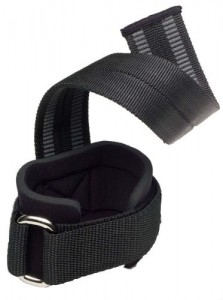 Like gloves, many purists scoff at the idea of using straps. And I don't completely disagree–it's much better to build your grip strength than rely on straps.
That said, most people will have trouble going heavy on certain exercises due to grip failure, such as the Barbell Row, Dumbbell Row, and Deadlift.
If you use straps correctly, you can build your grip strength while being able to keep the weight heavy.
Doing this is very simple: let your grip break down before you strap.
That is, try to get your first set or two without straps and let your forearms bear the brunt of the weight, which will build your grip strength. Then, if necessary, strap on your last set or two.
Now, in terms of what to actually buy, watch out for bad straps:
Bad straps are overly tricky to wrap tightly.
Bad straps loosen while lifting.
Bad straps cut hard into your wrists, causing severe discomfort when you're lifting heavy.
And I recommend the Harbinger Big Grip "No-Slip" Pro Lifting Straps because you'll have none of these problems with them. They're just awesome.
They have a padded wrist strap with a sturdy velcro clasp, so no awkward looping of the strap to get it to hold (this is the type that will shred your wrists), and they have two thin rubber tracks running down the inside of the strap, which grip the metal tightly.
I've been using the same pair for nearly two years now and they have nothing more than the normal signs of wear.
Two other grip-building tips:
Get a Gripmaster and bang away on it every day. Simple and effective.
Get some T-Grips and use them for your push exercises. These really give you something to squeeze when you're lifting, and have made a noticeable difference in my grip strength.
What do you think of my picks? Have anything to add to the list of "best workout equipment?" Lemme know in the comments below!