I'm not ashamed to admit that I'm kind of a sucker for cool stuff. I like nifty gadgets, quirky decoration pieces, nice clothes (and shoes!), good books, and fun games.
In this series of weekly posts, I share whatever currently has my fancy. Maybe some of it will catch yours as well!
(Oh and in case you're wondering, while I do participate in Amazon's affiliate program, I'm not paid to promote anything–I just do it for fun.)
VIDEO OF THE WEEK:
HOW TO EAT SUSHI: YOU'VE BEEN DOING IT WRONG
Sushi master Naomichi Yasuda shows us how to eat the good stuff properly…
Find the Perfect Supplements for You in Just 60 Seconds
You don't need supplements to build muscle, lose fat, and get healthy. But the right ones can help. Take this quiz to learn which ones are best for you.
Take the Quiz
PERSONAL VIKING SHIP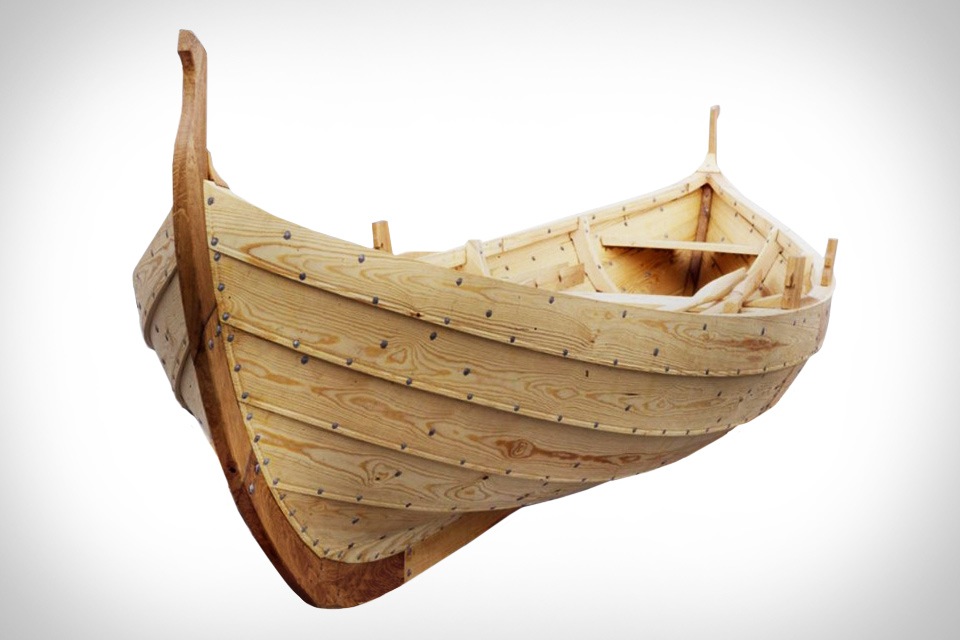 Even if you aren't a sailing enthusiast, this toy might be for you.
Live out your dreams of being a Viking warrior, or use your hand-crafted vessel to fish, paddle the local lake, or rediscover childhood imagination by recreating historical scenes.
No matter what you do with your personal Viking ship, it's sure to be one hell of a conversation piece whether on the water or in your living room.
CUISINART CGG-180 PORTABLE GAS GRILL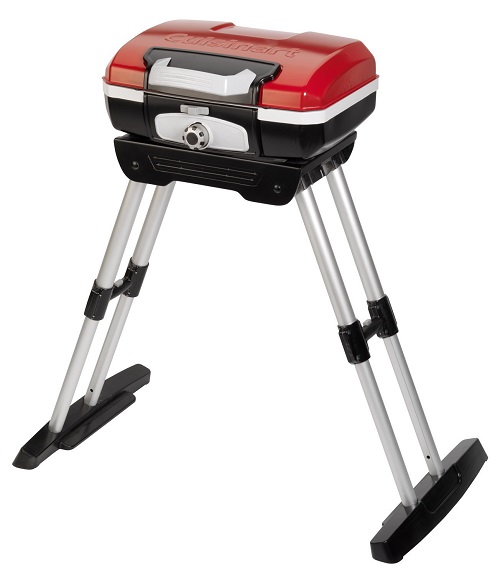 Whether you're stoked it's the start of football season (in other words, tailgating time), plan to camp as much in the fall as in the summer, or need to make the most of a small patio, this portable grill is versatile enough to be the perfect way to prepare burgers and sausages.
The Cuisinart Petit Gourmet portable gas grill has telescoping legs so it becomes small enough to carry with one hand like a briefcase. And yet this tiny cooking machine transforms into a 145-square-inch platform for steaks, kebabs, packets of veggies, and other outdoor grilling favorites.
PICNIC TIME INSULATED COOLER AND PROPANE GRILL TOTE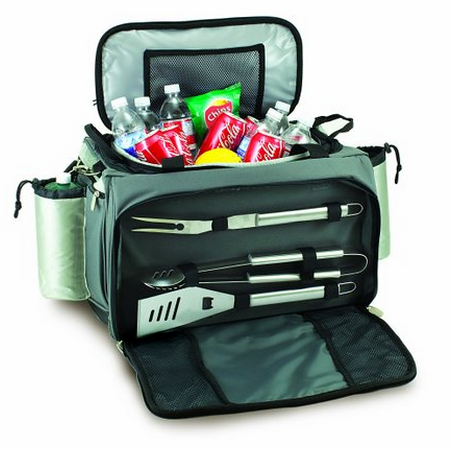 Party anywhere with this innovative Picnic Time cooler tote.
Not only is it insulated to keep your beers and other beverages cool, but it also hides an entire grill set-up, including the grate, a stand, portable propane.
The seemingly simple tote also packs away three stainless steel tools like a spatula that also has a bottle opener, and the cooler holds up to two dozen cans of soda or beer, all stored in one easy-to-carry container.
It's also easy to carry thanks to the hefty handle on top, a carrying strap, and the removable cooler insert has two handles on the sides.
FIREVISION SPORTS FOOTBALL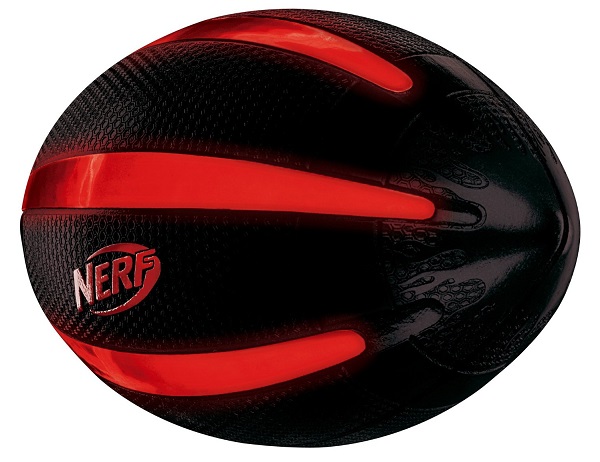 Monday Night Football inspiring you to get into the game — and not just via Madden NFL on your Xbox? Then you need to check out the Firevision from Nerf.
This football is great to toss around during the day, but it gets even better at night with the Nerf Firevision Sports Frames. In total darkness you and your kids can still see the ultra-bright glow of the Firevision Football up to 100 feet away with no charging necessary.
Depending on the frames you pick, the ball will glow green or red, allowing you to create unique twists on team games like flag football.
BOOK OF THE WEEK:
THE WILLPOWER INSTINCT
I'm often asked about how to improve willpower and self-control and despite being particularly strong in these areas myself, I was kind of at a loss as to why, and thus didn't have much to share in the way of good advice.
The typical types of "willpower failures"–procrastination, bingeing on food, buying things we can't afford, wasting hours and hours playing video games and surfing the Internet, and so forth–are just so foreign to me that I wasn't sure where people should even begin to overcome them.
Well, as I'm working on the second editions of both Bigger Leaner Stronger and Thinner Leaner Stronger and am adding a ton of content based on all the feedback and suggestions I've gotten from readers, I knew that self-control was going to require its own chapter, and that I was going to have to get more informed on the subject.
After perusing Amazon, I settled on reading The Willpower Instinct, and I'm so glad I did. I simply loved this book and have been recommending it left and right to everyone I know, whether they struggle with willpower or not.
In this book, Dr. Kelly McGonigal–a psychologist and lecturer at Stanford University–shares the highlights and key teachings of her wildly popular university course, The Science of Willpower, which gives a fascinating look into what's really going on "under the hood" of our willpower and self-control engines.
I've read other stuff on the subject, but The Willpower Instinct stands out in several ways:
Dr. McGonigal has a gift for educating in an entertaining, inspiring way, and for focusing on the practical. This is a book that you use, not just read.
The research and examples she shares are very real and down-to-earth, which is probably a result of how much actual hands-on time she has put in with students of her class. This isn't a highbrow academic treatise–it's written for you and me.
Each chapter debunks big myths and delivers big "aha" moments that help you better understand why so many people behave in self-sabotaging ways and struggle so hard to break the cycle, and how easy getting things on track can be if you go about it correctly.
Whether you're a willpower flunky or rockstar, and regardless of what you want most in your life–a better body, a more successful career, a happier family, whatever–this book is going to help you get there.
MOVIE OF THE WEEK:
GOLDENEYE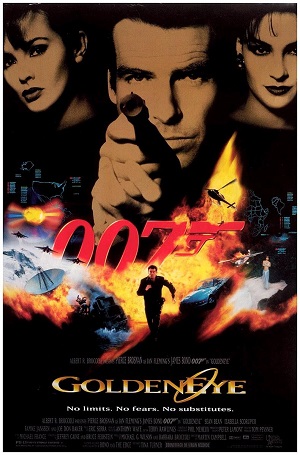 As much as I want to like James Bond movies, I think most of them sucked. Connery had a good run, with my standouts being Goldfinger and Thunderball, but the franchise fell into a long slump once he moved on.
Well, in my mind, Goldeneye was Bond's triumphant return to past glory, bringing together a terrific cast, compelling locations, tight, plausible writing, perfect pacing, and just enough sex and violence to deliver a thrilling vicarious experience that makes you just wish you were Bond.
It's too bad the writers for the rest of Brosnan's Bond films were shit as his performance in Goldeneye was, to me, equally as good as Connery's, and I would have loved to see what he could have done with better films.
Whether you like Bond movies or not, if you like smart, highly entertaining action and adventure films, you're going to like Goldeneye.
What do you think of this week's picks? Have anything you'd like to share? Let me know in the comments below!