Berberine, an herbal supplement that's typically extracted from the roots, rhizomes, stems, and bark of several different Berberis plants.
Enthusiasts now claim that berberine can improve glucose control and minimize the effects of diabetes.
These issues account for billions of dollars spent on healthcare across the globe, so it would be amazing if an herbal supplement really could help.
So let's do some research beyond berberine's popularity and find out more about this interesting wonder herb!
Berberine May Help Type 2 Diabetes Sufferers
The claim that berberine can help regulate or lower blood sugar levels for type 2 diabetics is quite possibly the main attraction at the berberine show.
When you suffer from type 2 diabetes, you have high blood sugar levels.
So many type 2 diabetics turn to blood sugar regulating drugs, balanced low sugar diets, and exercise to help them reduce their need for insulin.
But what if there was a natural supplement shown to help lower blood sugar levels?
Diabetics should take note because researchers found that patients taking berberine had decreases in:
Blood sugar levels
Fasting blood glucose levels
Total cholesterol
LDL cholesterol
While it's amazing that berberine can have such a positive effect on blood sugar, how many other diabetes drugs do you know that also lower cholesterol?
Let's dive into some studies to see how berberine works in a clinical trial.
One study evaluated the effects of berberine on 100 type 2 diabetic patients. After three months on berberine, researchers discovered that berberine decreased fasting glucose levels so much that it resulted in some patients going from diabetic levels back to normal levels.
So how does berberine truly compare to prescription drugs for diabetes?
In another study, 36 newly diagnosed type 2 diabetics were randomly assigned treatment with berberine or metformin for three months.
Researchers discovered that the berberine treatment worked just as well as the metformin did, stating that "that berberine is a potent oral hypoglycemic agent with beneficial effects on lipid metabolism".
What's even better about these results is that there's "little documentation of adverse effects in humans" from using berberine, which positions it as an effective way to treat type 2 diabetes.
Hearts Love Berberine
Your risk of heart disease rises if you also have diabetes.
So adding berberine to your daily supplement routine may help you manage diabetes better, which will benefit your heart in the long run.
Berberine may also help heart related issues like cholesterol in the short run by improving glucose control.
One study on berberine discovered that using berberine with an "intensive lifestyle intervention" reduced LDL levels, increased HDL, or 'good' cholesterol levels, and even lowered blood pressure.
Additionally, berberine was discovered to dilate blood vessels in another study. Participants who took berberine for 8 weeks "had better heart function and were more able to exercise than those who took placebo".
After 11 clinical trials, one study summarizes that berberine as a whole is able to:
Lower total cholesterol
Lower LDL cholesterol
Lower blood triglycerides
Raise HDL cholesterol
Allow more LDL to be removed from the bloodstream
We do need more studies before we can fully endorse berberine for reducing heart disease risk, but the preliminary studies sound promising.
Is Berberine Safe?
Since berberine is an herbal supplement, it does not have to be evaluated by regulators like the  U.S. Food and Drug Administration (FDA), so you'll need to heed some caution before you load up on supplements from your vitamin store.
Make sure to always check for questionable additives in your supplements.
Keep in mind that while berberine has very few reported side effects when most people consume it, you should always speak with a doctor before you start a berberine regime.
There have also been some reported interactions between berberine and certain medications.
A big one here is that pregnant and lactating women should definitely avoid berberine. Berberine has been known to "cause uterine contractions and trigger miscarriage".
Final Thoughts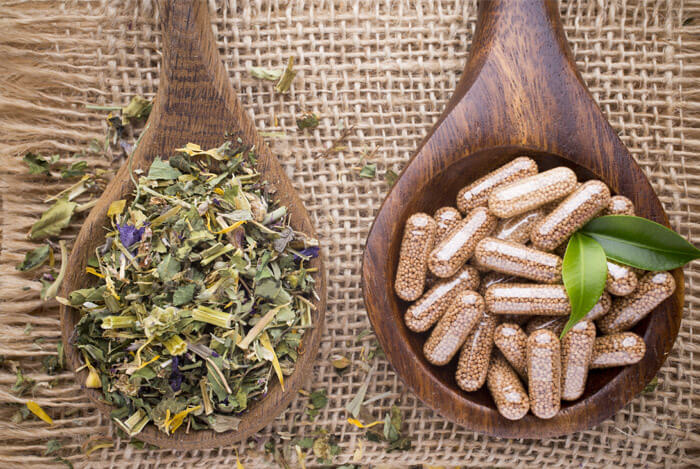 The biggest health issues we have to face as a global population are diabetes, obesity, and heart disease. Berberine seems to reduce these big risk factors for diabetes and even improves cholesterol levels.
I don't want to get too excited, but berberine may well be on its way to becoming a viable adjunct to the treatment of many conditions.
What's your take on berberine? Have anything else you'd like to share? Let me know in the comments below!