I'm not ashamed to admit that I'm kind of a sucker for cool stuff. I like nifty gadgets, quirky decoration pieces, nice clothes (and shoes!), good books, and fun games.
In this series of weekly posts, I share whatever currently has my fancy. Maybe some of it will catch yours as well!
VIDEO OF THE WEEK:
THE EPIC SPLIT
There's a reason why this video has over 42 million views–it's simply mesmerizing. Van Damme's greatest hit of all time? I think so.
Find the Perfect Supplements for You in Just 60 Seconds
You don't need supplements to build muscle, lose fat, and get healthy. But the right ones can help. Take this quiz to learn which ones are best for you.
Take the Quiz
COIN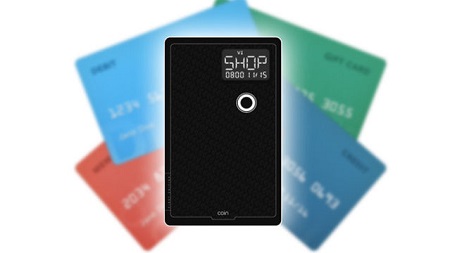 Okay, I'm pretty excited about this little gadget–I pre-ordered it immediately.
If you're like most people, your wallet is stuffed with cards–credit cards, debit cards, bank cards, loyalty cards, membership cards, gift cards…the list goes on and on.
Not only is this just annoying to dig through, it makes losing a wallet even more painful.
Coin completely changes this.
It's sized and shaped like a credit card, and it lets you scan in all cards, and you can then use the Coin in the place of the cards. You can switch between all cards stored at any moment, manage your cards with a mobile app, and track it down thanks to Bluetooth energy alerts.
PHILIPS SONICARE DIAMONDCLEAN RECHARGEABLE ELECTRIC TOOTHBRUSH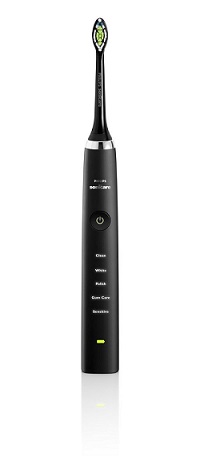 I've tried quite a few electric toothbrushes, and settled on Philips' Sonicare line over a year ago. It's just top notch–you really do feel the difference over manual and cheaper electric brushes in just a couple of weeks (less plaque buildup, healthier gums).
Well, the Philips DiamondCare is the Rolls Royce of their Sonicare line.
Yes, you're paying extra for the design, but look at it? Is Jony Ives moonlighting at Philips?
One tangible improvement over other models is the DiamondCare head, but this can be bought separately and used with cheaper bases. The DiamondCare's travel case and charger are nice additions though.
The bottom line is if you want an electric toothbrush that looks stellar and delivers a thorough, deep cleaning, then this is for you.
REVOLV HOME AUTOMATION HUB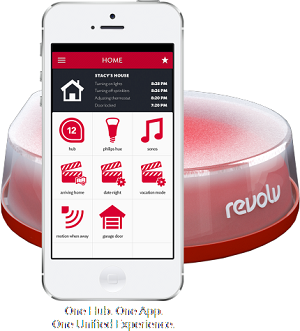 More and more cool Internet-connected, programmable devices are popping up, like the Nest Thermostat, Philips Hue Lights, and Sonos stereos…but with them comes an annoying problem:
All the damn apps.
One for messing with the temperature, another for the lights, another for music, and so forth.
Enter the Revolv Home Automation Hub. The hub automatically connects to all of your devices, and the app lets you control them from one place. It even senses your proximity to your home and gets everything ready just the way you like it.
Pretty cool.
FASHION ITEM OF THE WEEK:
SEVEN FOR ALL MANKIND JEANS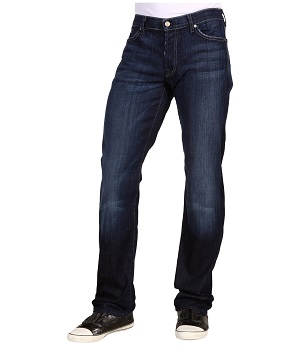 If you lift weights, you know how much of a pain it is to find jeans that look stylish, fit well, and don't bleed ink or fall apart after 6 months.
Well, I've tried just about every brand of designer jean you can imagine, and I always come back to 7 For All Mankind.
Good cuts, colors, and washes, and they just last forever.
As a note, don't go for slim cuts of any kind if you train legs–you will NOT get them over your thighs. Relaxed straight leg and boot cuts work just fine though (standard straight may or may not, depending on the size of your upper legs).
BOOK OF THE WEEK:

UNDISPUTED TRUTH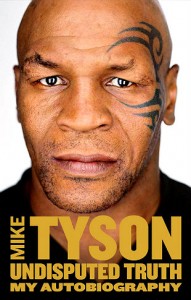 Here is the brave, honest memoir of one of the most controversial men in sports, and what a tale it is.
It takes you from Mike's ferocious childhood in the underbelly of Brooklyn to his ferocious domination in the ring , where he became the youngest heavyweight champion of all time.
We all know where things went from there, though. This is no fairy tale.
No matter how much money he earned, he spent it faster, and wound up bankrupt.  He abused drugs, and even fought professionally while high on marijuana and cocaine. His illegal antics landed him in prison, humiliated before the entire world.
Despite crashing into as hard as a rock bottom as anyone can imagine, Tyson, the man who said he was once addicted "to everything," has fought his way back to prominence, regaining success, his self-respect, and the love of his family. This is his story.
What do you think of this week's picks? Have anything you'd like to share? Let me know in the comments below!