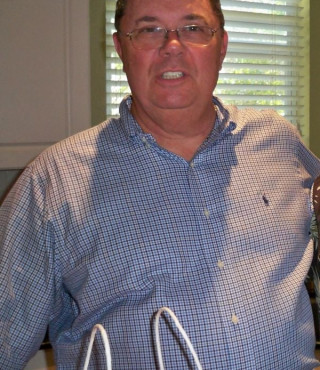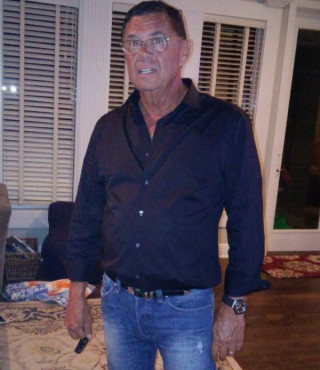 "I have boundless energy, I feel better than I did at 40 and am told I look 15 years younger. I have improved my all-around performance."
What has happened so far on the program?
I am 66 years old and from 2012 to now I lost 83 pounds!
First, I read Mike's book Bigger Leaner Stronger and  it made sense to me. I wanted to get healthy as I have had 14 cardio stents placed into my arteries since 1999.
I began to go to the gym and at first I could not do 30 minutes on the tread mill. My weight exercises were a joke, doing only 3 sets of 6 pumps. But I stayed with it…touching base with Mike once and a while.
As my cardio improved I began to watch what I ate cutting the carbs and taking the Legion Phoenix fat burner. The weight began to drop.
I started using the preworkout Pulse as it is clearly labeled and there are no "blends".
I endured and continued going to the gym every day…cardio 3 days a week and a body part each day for the other 4. Some said too much, but remember I was 62 and a cardiac patient so I was not straining and increasing weight slowly.
At first I used 10 lb. dumbbells. Today I use 30 pound dumbbells, choosing to do more reps rather than heavy. I do 8 to 12 sets of 12 to 15 reps each.
I am now able to and do 1 hour treadmill at level 15 speed, 3 times a week. I work out with weights 3 times per week, spending 2 hours in gym, 1 body part per day with 300 ab exercises each day (I am still working on a visible 6 pack).
What, if anything, almost kept you from buying the book or starting the program?
I actually bought the book in paperback on Amazon without doubt.
What do you like most about the program?
The program works. I have modified it slightly but still continue the increase in weight and reps. I am very proud of my accomplishments.
How does this program compare with others you've tried?
The results encourage continuing. I listen to Mike's podcasts on a variety of subjects and I appreciate the information he shares.
I have recently taken a part time job in a nutrition store and use the information I have learned from Mike in assisting customers select what to buy and how best to accomplish their goals.
I have dieted a lot over the years, I did Nutri-Systems, Jenny Craig, Adkins, Paleo and Miami Beach.
I lost weight on all of them but finally I knew I needed to change my life style and combine good nutrition and exercise.
How has what you've achieved with your body changed other areas of your life?
I have boundless energy, I feel better than I did at 40 and am told I look 15 years younger. I have improved my all-around performance.
Is there anything else you'd like to add?
I would and have recommended this program to others and still refer to it as my guide.
It works, and it is doable. The results keep you motivated and you feel better every day after your workouts.
My best advice to all men over 60 is don't be afraid to do it.
Your life will improve, you will feel great and your bedroom activities will be as good as they were, or maybe better, then they were at 30.
I use the following Legion products:
If you enjoyed this article, get weekly updates. It's
free

.
Sending...
Great! You're subscribed.
100% Privacy. We don't rent or share our email lists.