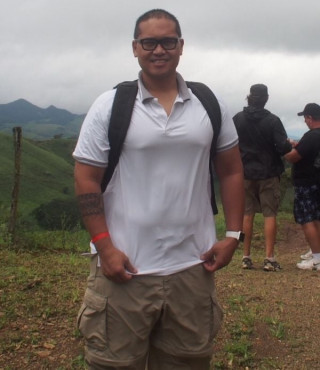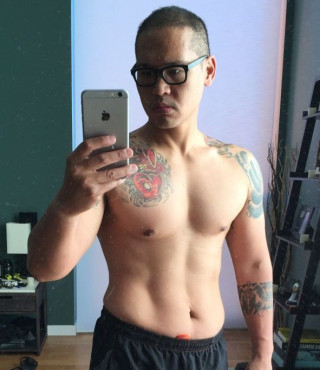 "This program not only helps you lose weight but also accomplishes body recomp so you look great. I have not looked or felt this healthy in all my life."
What has happened so far on the program?
I'm 43 years old and using Bigger Leaner Stronger I lost 35 lbs in 6 months with what felt to be little effort at all!  I lifted weights in college once in a while but never on a regimented program.
On BLS I was breaking personal records like crazy in the first 3 months and I couldn't believe it. Here are what my lifts are before and after:
Bench: 135 lbs to 235 lbs
Squat: 95 lbs to 225 lbs
Deadlift: 135 lbs to 275 lbs
Standing military press: 95 lbs to 155 lbs
What, if anything, almost kept you from buying the book or starting the program?
I have suffered from obesity since kindergarten.  I have tried every diet in the book and had some success but the weight always came back.  Losing the weight was always struggle and I was never happy.
I resigned to myself that I was going to always be big.  Then on January 1st one of my close college buddies suddenly passed away from a heart attack and it really got me thinking how if I don't turn things around, that could easily happen to me.
I have a wife and 2 boys to think of and I didn't want to leave them.  I needed to watch them grow and raise them.
I realized I had to stop being selfish and remember that I had others depending on me. I read the reviews on Amazon about Bigger Leaner Stronger and thought "what have I got to lose?" so I tried it.
I was very hesitant at first being over 40 starting the program, but some reviewers were over 50 and had great results!
What do you like most about the program?
I was very skeptical after reading BLS…I have been on diets in the past and I thought I knew how to lose weight.  After the first month on being on program I lost about 8 lbs!
It was so much easier that I expected and the results much faster and better.  I could actually see my body changing.
How does this program compare with others you've tried?
No question that this is the best program.  The workouts are also well structured and easy to follow.
I used to do 20 plus sets in the gym so I thought doing 9-12 sets wouldn't get results but sure enough, I lost weight and got stronger at the same time.
How has what you've achieved with your body changed other areas of your life?
I get compliments all the time! Being a surgeon, I'm having my long time patients asking what I have been doing to get in such great shape.
I have these patients, as well as my nurses, residents, and other colleagues all reading BLS!
Is there anything else you'd like to add?
I'd recommend this to anybody and everybody.  It's a program where you don't have to obsess over food every hour and spend your day doing all kinds of cardio.
It not only helps you lose weight but also accomplishes body recomposition so you look great too.  I have not looked or felt this healthy in all my life.
In the medical field, all of our treatments are evidence based by research put out by other physicians and scientists.
I have personally looked up the studies Mike has quoted from and he has analyzed and interpreted the results correctly.  It's obvious Mike has done his research and applied his knowledge into this program that has helped me and thousands of others.
I am still very much a work in progress.  I am going to cut down to 10% body fat then bulk to 15% hopefully by my one year anniversary from starting BLS.
If I can do it with my multiple past weight loss failures, genetics that predispose me to obesity, working about 100 hours a week, a wife and 2 children, a dog, and a cat…then anybody can.
While on the program I used Legion Forge, Phoenix, Pulse, Triumph, Recharge, and now starting Triton.
If you enjoyed this article, get weekly updates. It's
free

.
Sending...
Great! You're subscribed.
100% Privacy. We don't rent or share our email lists.